Login
Log in if you have an account
Dont have an account? Register
New Releases & Staff Picks - 9/1/23
29 Aug 2023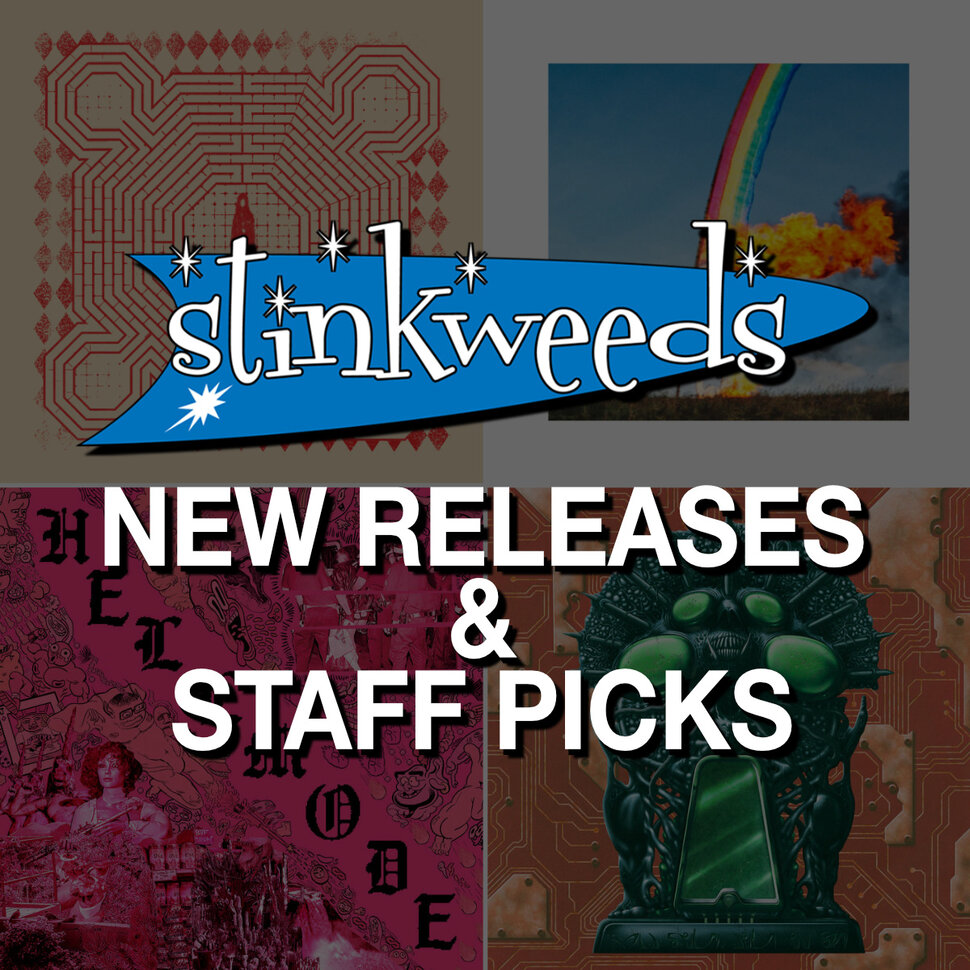 STAFF PICKS
Lindsay – Codeine, Sigur Ros and Slowdive 
Dario – Ornette Coleman
Kimber – Slowdive and Sigur Ros 
Caleb – Gram Parsons 
Zach – Jeff Rosenstock and Sigur Ros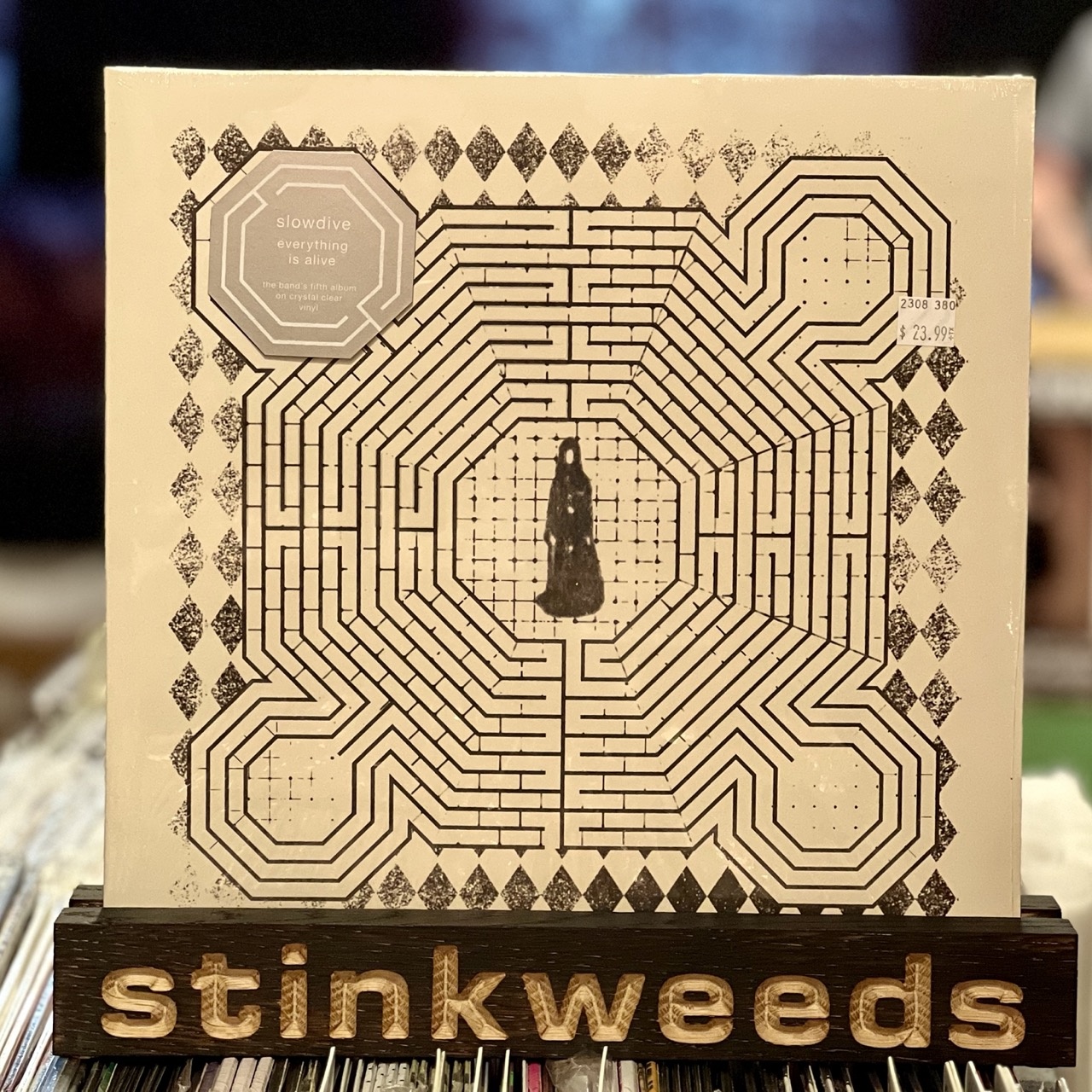 Slowdive - everything is alive CD/LP/CASS (Dead Oceans)
Everything is alive, Slowdive's 5th record, is exactly what the title suggests: an exploration into the shimmering nature of life and the universal touch points within it. While there are parts of this record that could sit neatly next to the atmospheric quality of 1995's Pygmalion; everything is alive also manages to break down the boundaries of what's come before it. Spanning psychedelic soundscapes, pulsating 80's electronic elements and John Cale inspired journeys, the album lands immediately as something made for the future; which figures, as their fanbase has grown younger & younger as time has gone on. For a genre that is often thought of as divisive, and often warrants introspection, here Slowdive show their craft as the masters of it by pushing it outwards, beyond the singular; the end result being a record which feels as emotional and cathartic as it is hopeful.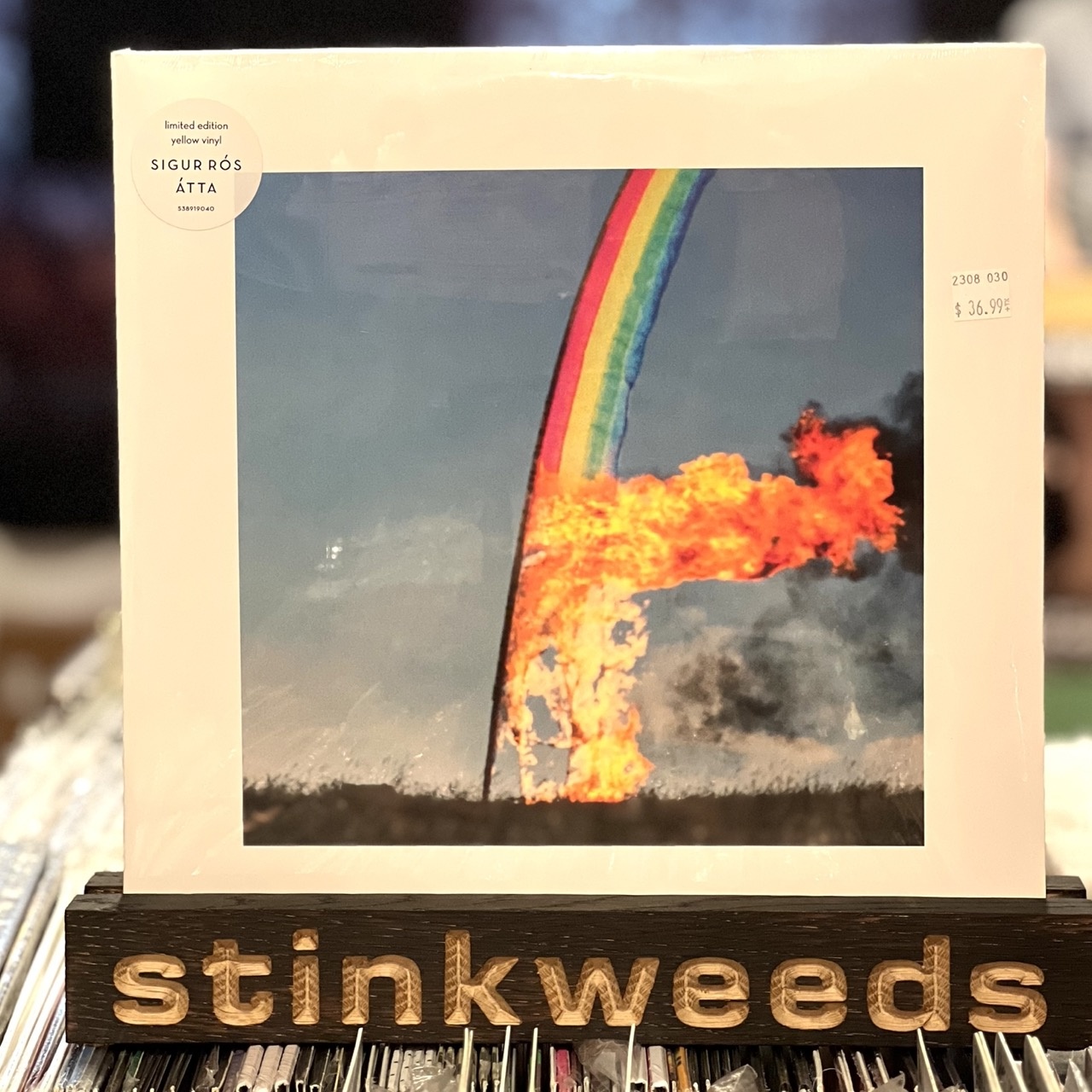 Sigur Ros - Atta CD/LP (BMG)
[Available on indie-exclusive yellow vinyl] Sigur Rós' first new studio album in ten years, ÁTTA, is their most intimate and emotionally direct record to date. Few bands cut through the noise and distractions of the world to bring you a pure elemental truth or feeling like Sigur Rós. As you hear on ÁTTA, there's a new compulsion and drive to the band that comes with the new formation of the line up. Multi-instrumentalist Kjartan Sveinsson is back in the fold - having left the band in 2012 - to join frontman Jónsi and bassist Georg Holm. Recorded across multiple continents - in the band's Sundlaugin studio in Iceland, the legendary Abbey Road in the UK and a number of studios in the US - ÁTTA leans heavily towards the orchestral, and touches on everything that has made Sigur Rós one of the most ambitious and acclaimed bands of recent times, with close to ten million albums sold, whilst signposting an exciting and expansive possibility for their future. ÁTTA prominently features the London Contemporary Orchestra conducted by Robert Ames, alongside brass performed by longtime Icelandic collaborators Brassgat í bala.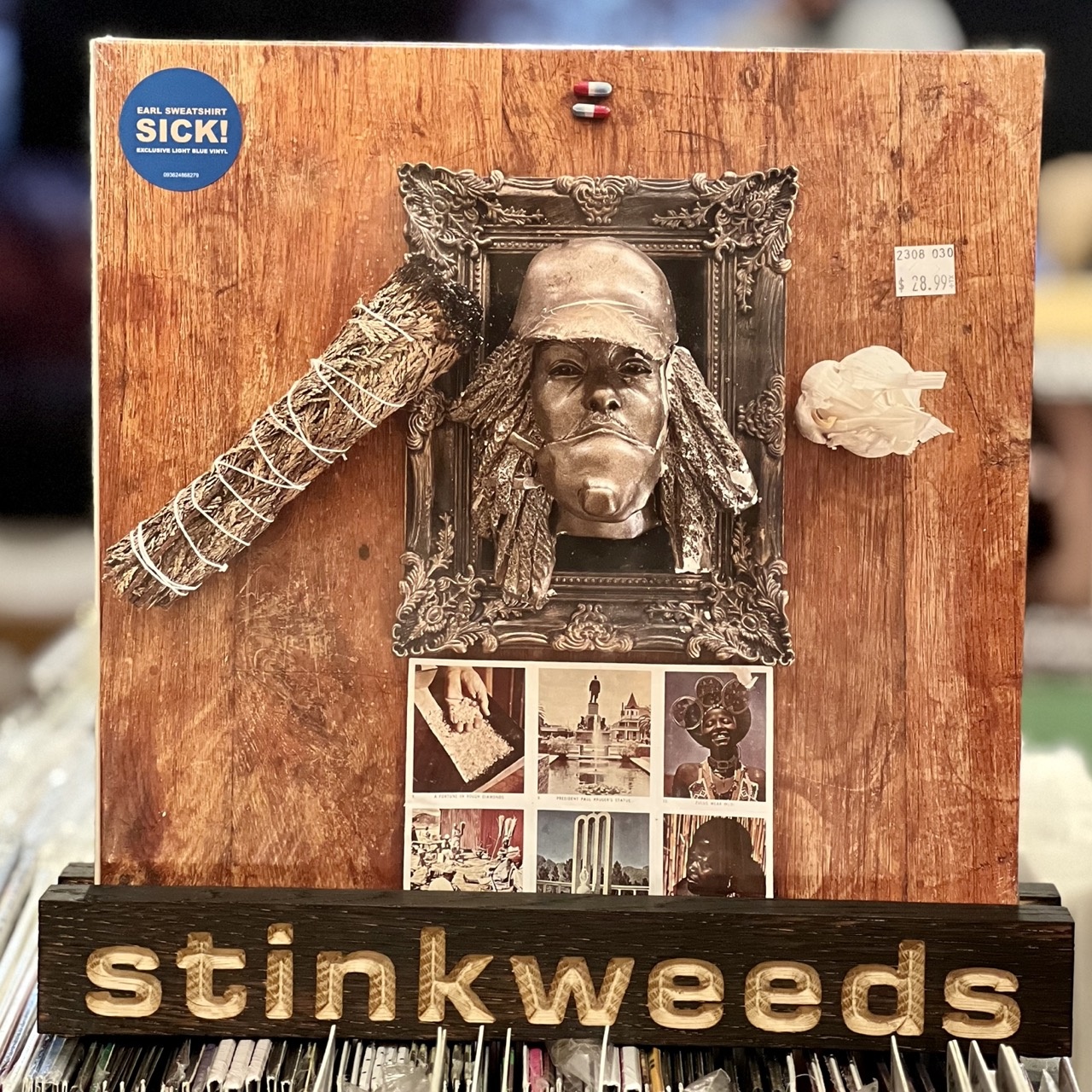 Earl Sweatshirt - Sick! LP (Warner)
2022 release. "SICK is my humble offering of 10 songs recorded in the wake of the worldwide coronavirus pandemic and its subsequent lockdowns. Before the virus I had been working on an album I named after a book I used to read with my mother (the people could fly). Once the lockdowns hit, people couldn't fly anymore. A wise man said art imitates life. People were sick. The People were angry and isolated and restless. I leaned into the chaos cause it was apparent that it wasn't going anywhere. These songs are what happened when I would come up for air."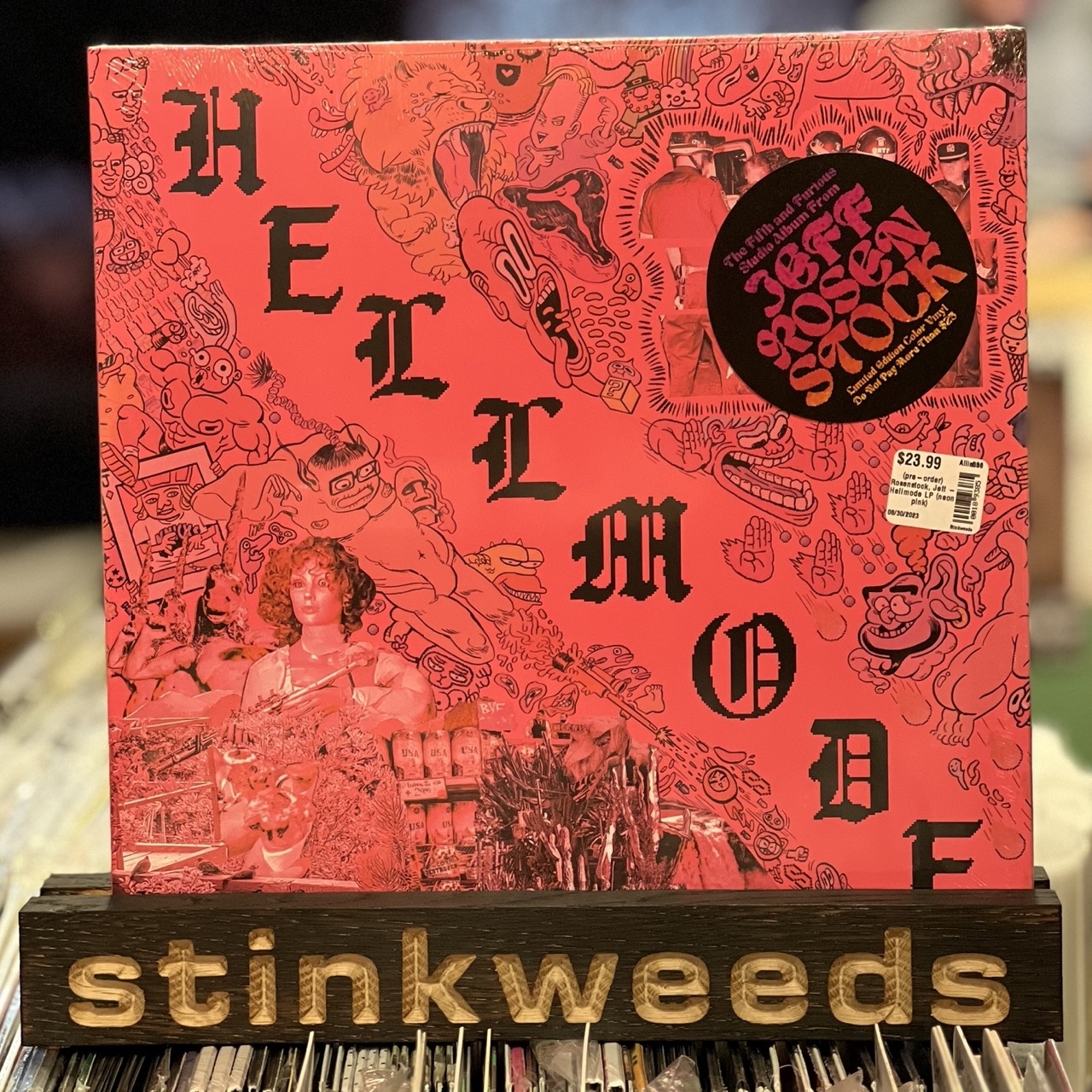 Jeff Rosenstock - HELLMODE CD/LP/CASS (Polyvinyl)
Jeff Rosenstock makes increasingly chaotic albums for an increasingly chaotic world. With each passing year, it feels like the temperature of the universe boils five degrees hotter, and with each new album, Rosenstock's music grows more unwieldy and lawless. Louder, faster, more feral. Which brings us to 2023—a planet on fire, a mere 90 seconds to midnight on the doomsday clock, and the release of Rosenstock's appropriately titled, anarchic record, HELLMODE. HELLMODE marks the fifth studio album the prolific Rosenstock has released in the last ten years under his own name, following the dissolution of his beloved cult projects Bomb the Music Industry! and The Arrogant Sons of Bitches. Also tucked into his rapidly expanding catalog is a live record, a ska reimagining of his 2020 album NO DREAM, and various dumps of stray songs and loose singles. And somewhere on the side, he has found time to score the Emmy-nominated animated series Craig of the Creek.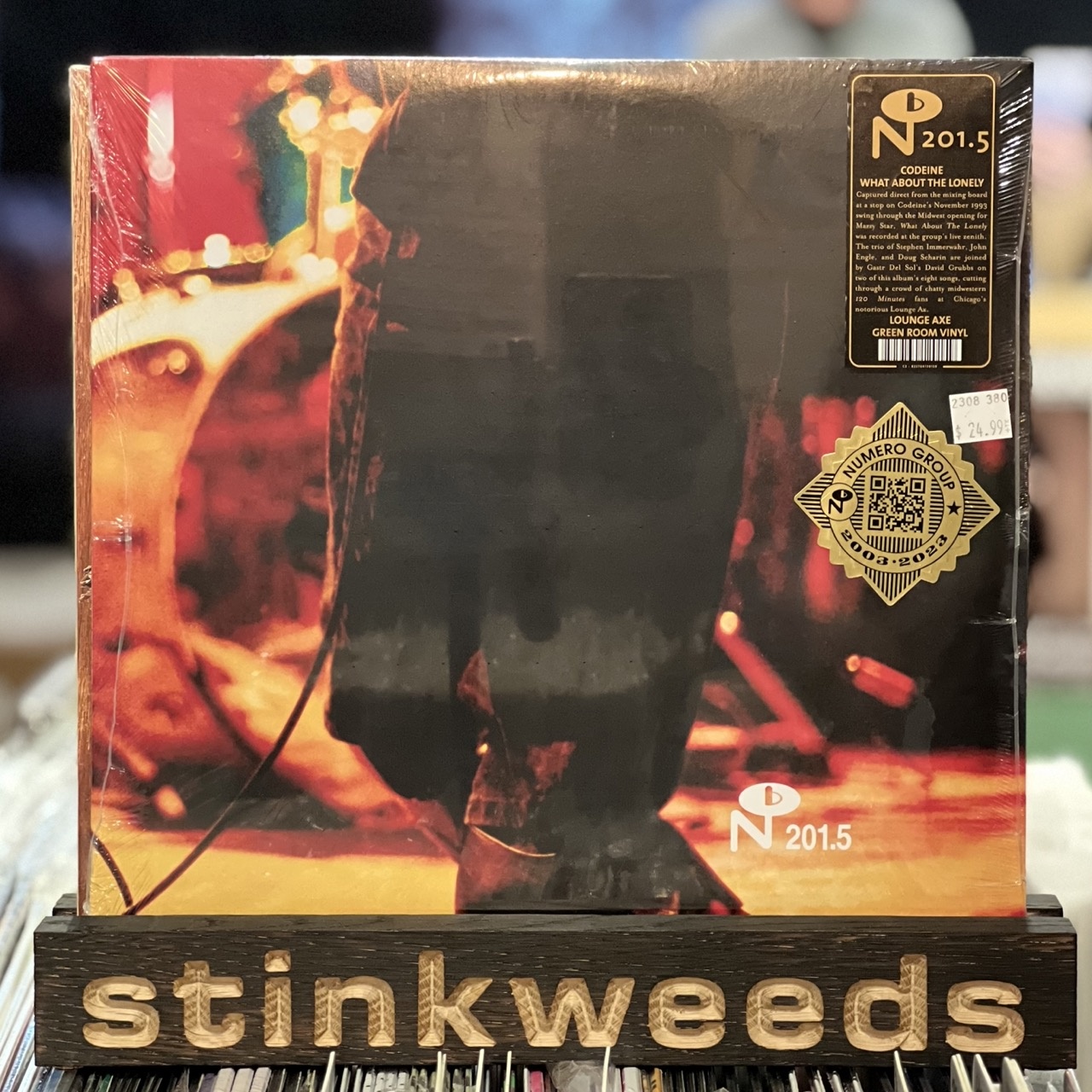 Codeine - What About the Lonely? LP (Numero)
Following on the somnambulant heels of When I See The Sun, our massive, near-complete Codeine overview, comes What About The Lonely?, an eight-track LP recorded at the group's live zenith. Captured direct from the mixing board at a stop on Codeine's November 1993 swing through the Midwest, opening for Mazzy Star, this document finds Stephen Immerwahr, John Engle, and Doug Scharin running through their hits at Chicago's notorious Lounge Ax for a crowd of chatty "120 Minutes" fans. Gastr Del Sol's David Grubbs adds his guitar to two songs, slinking on and off the 24-inch stage with little fanfare, but leaving his signature indelibly on the performance.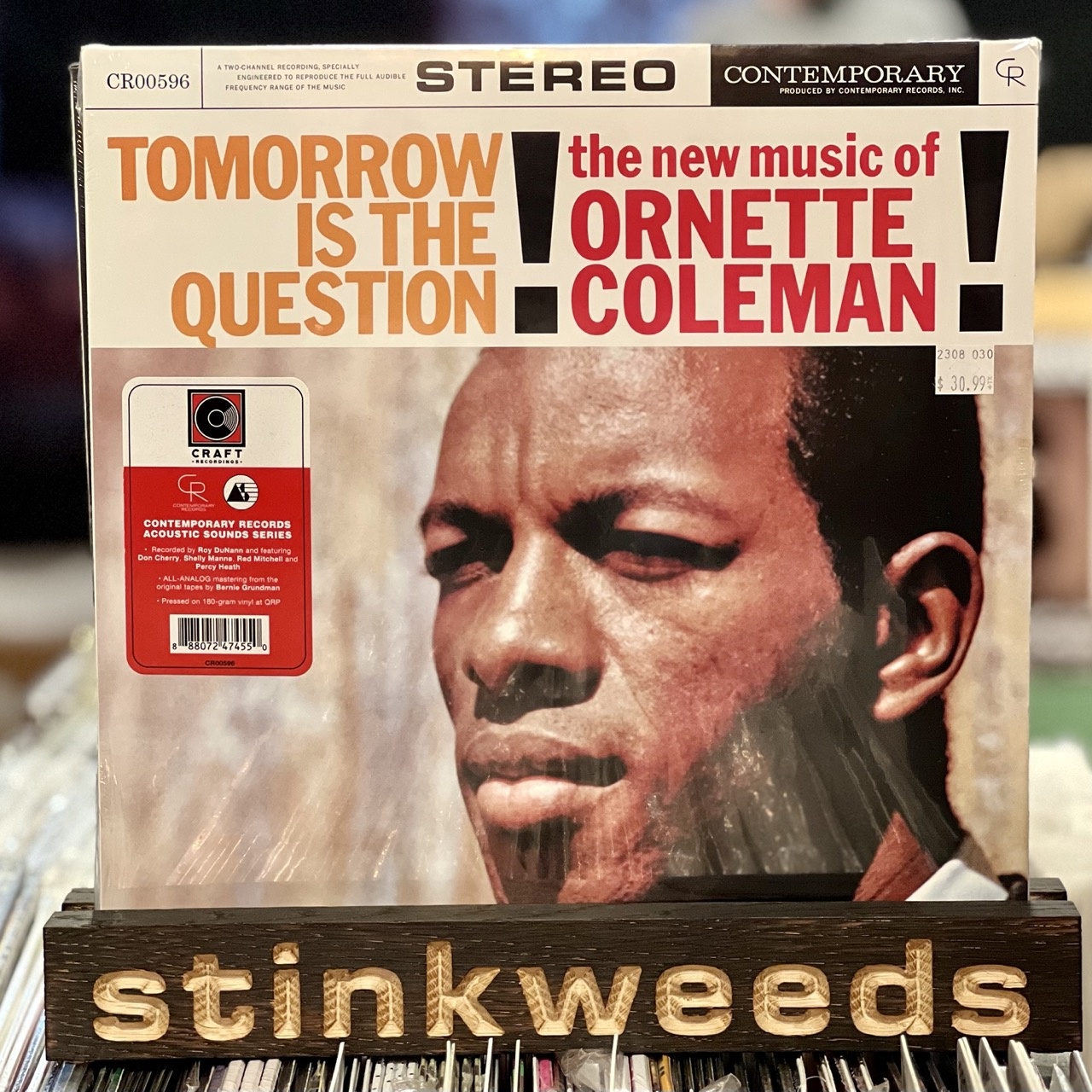 Ornette Coleman - Tomorrow is the Question LP [Reissue/1959] (Craft Recordings)
Contemporary Records Acoustic Sounds Series presents this 180-gram LP edition of Ornette Coleman's second album Tomorrow Is The Question!. First released in 1959 and recorded by legendary engineer Roy DuNann, the album also features Don Cherry, Percy Heath, Shelly Manne and Red Mitchell. This new edition features ALL-ANALOG mastering from the original analog tapes by Bernie Grundman and is pressed at QRP and presented in a tip-on jacket.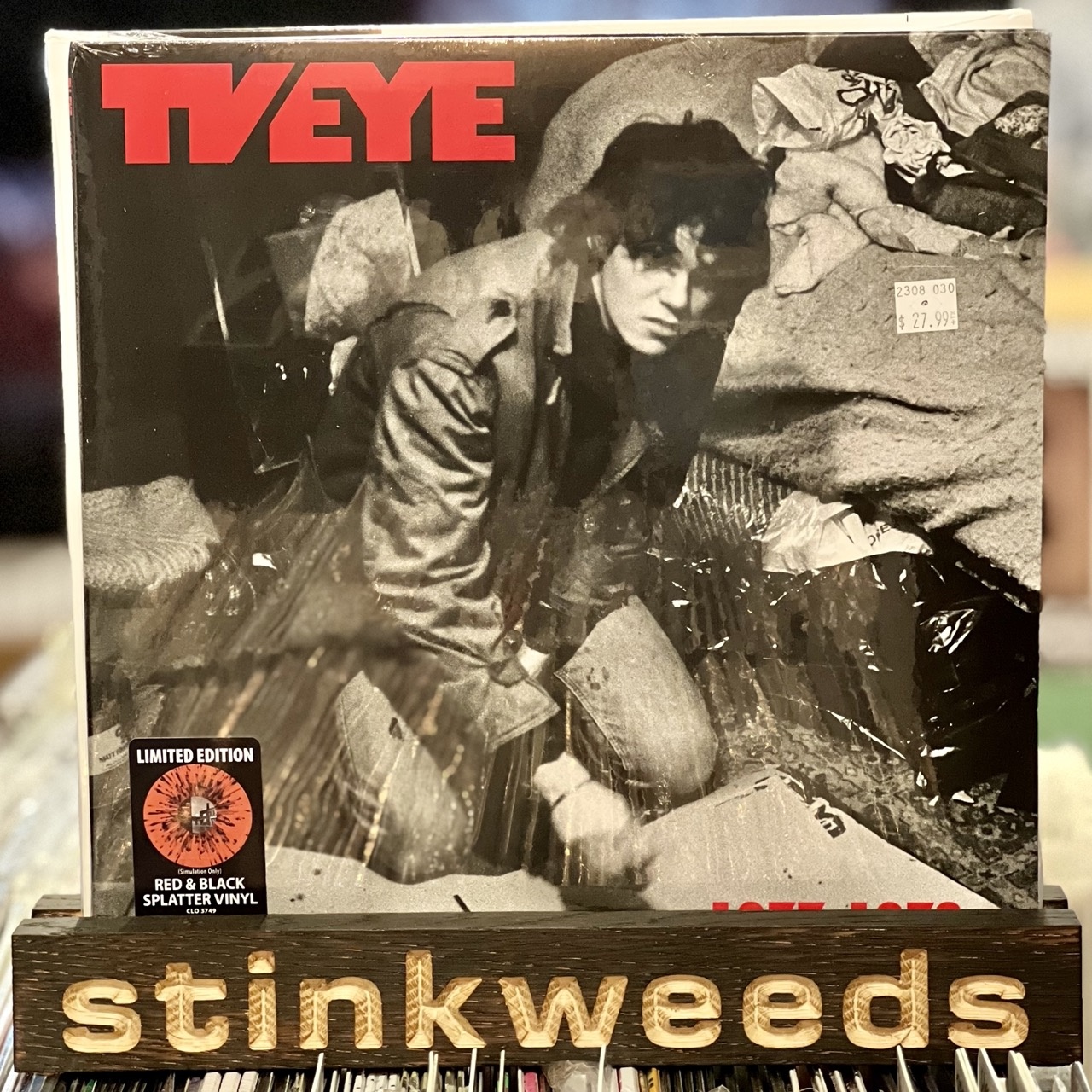 TV Eye -1977-1998 LP (Cleopatra) 
The complete recorded history of the notorious Duran Duran precursor, British garage punks T.V. Eye! Features Duran Duran's original vocalist, Andy Wickett, and an early version of "Dreaming Of Your Cars," which Duran Duran would later re-record! Includes both studio version and thrilling rehearsal recordings that showcase Wickett's live performance chops, which caused bassist John Taylor and keyboardist Nick Rhodes to recruit him into Duran Duran!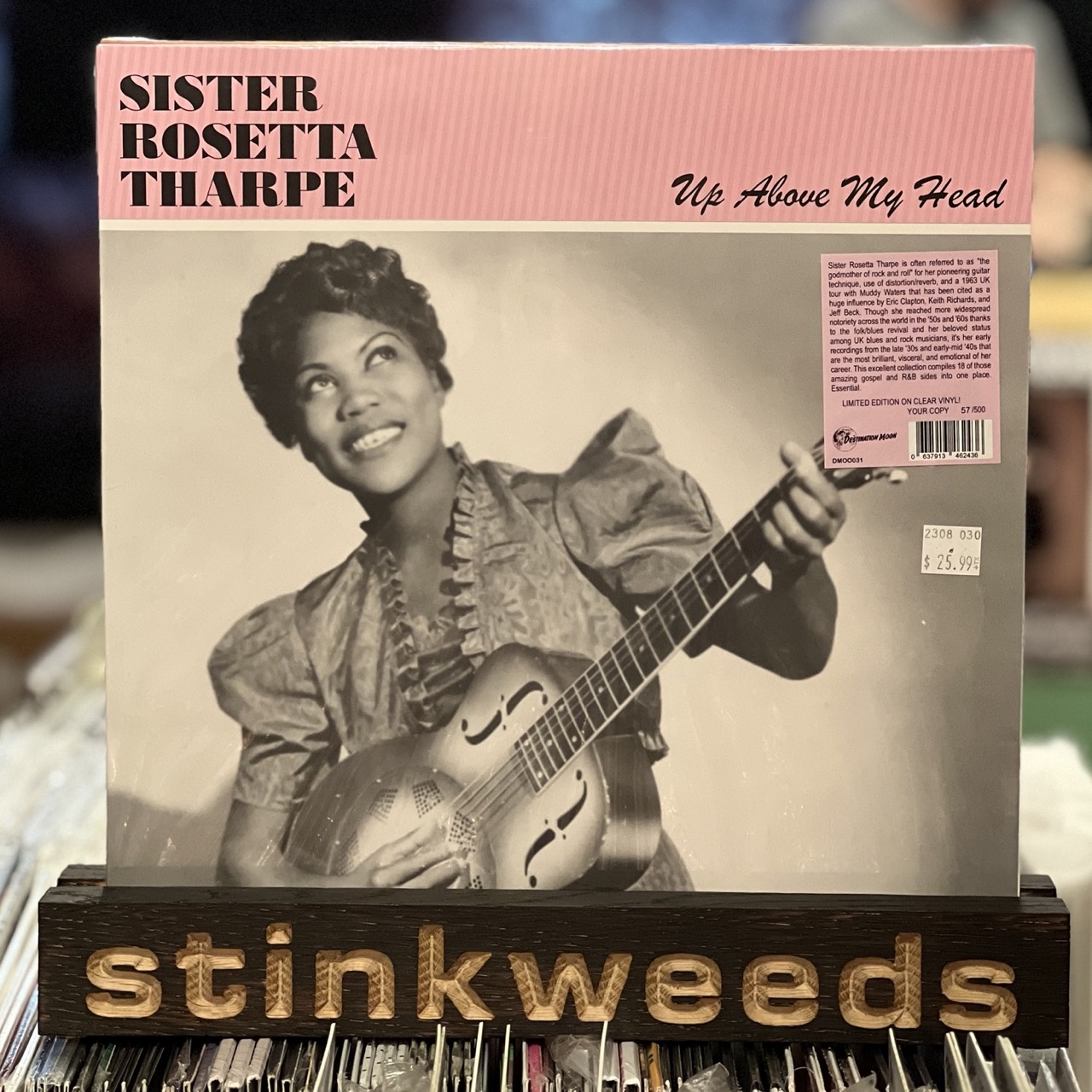 Sister Rosetta Tharpe - Up Above My Head LP (Destination Moon)
Sister Rosetta Tharpe is often referred to as "the godmother of rock and roll" for her pioneering guitar technique, use of distortion/reverb, and a 1963 UK tour with Muddy Waters that has been cited as a huge influence by Eric Clapton, Keith Richards, and Jeff Beck. Though she reached more widespread notoriety across the world in the '50s and '60s thanks to the folk/blues revival and her beloved status among UK blues and rock musicians, it's her early recordings from the late '30s and early-mid '40s that are the most brilliant, visceral, and emotional of her career. This excellent collection compiles 18 of those amazing gospel and R&B sides into one place.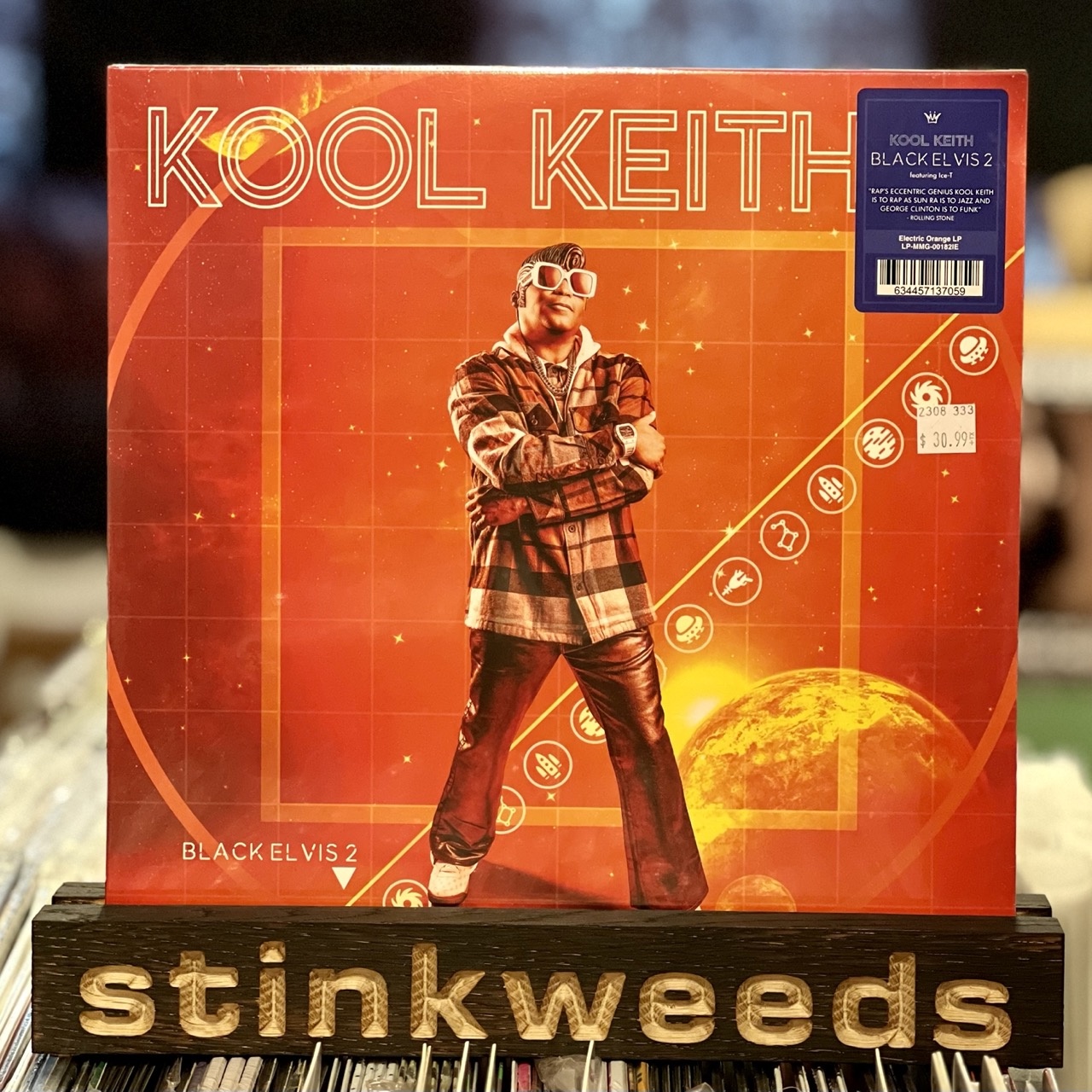 Kool Keith - Black Elvis 2 LP (orange) (Mello Music Group)
Plug in your ethernet and dial up to travel through Kool Keith's multiverse. Featuring Ice-T and Marc Live. Black Elvis 2 is here. 
Margaret Glaspy - Echo The Diamond LP (ATO)
Produced by Glaspy with co-production from her partner, guitarist/composer Julian Lage, Echo The Diamond expands on the frenetic vitality of her debut Emotions and Math (2016) - which The New Yorker hailed as an album "in which pretty songs often turn prickly, enriched by carefully measured infusions of dissonance and grit." This time around, Glaspy worked with drummer/percussionist David King of The Bad Plus and bassist Chris Morrissey (Andrew Bird/Lucius) recording at Reservoir Studios in NYC.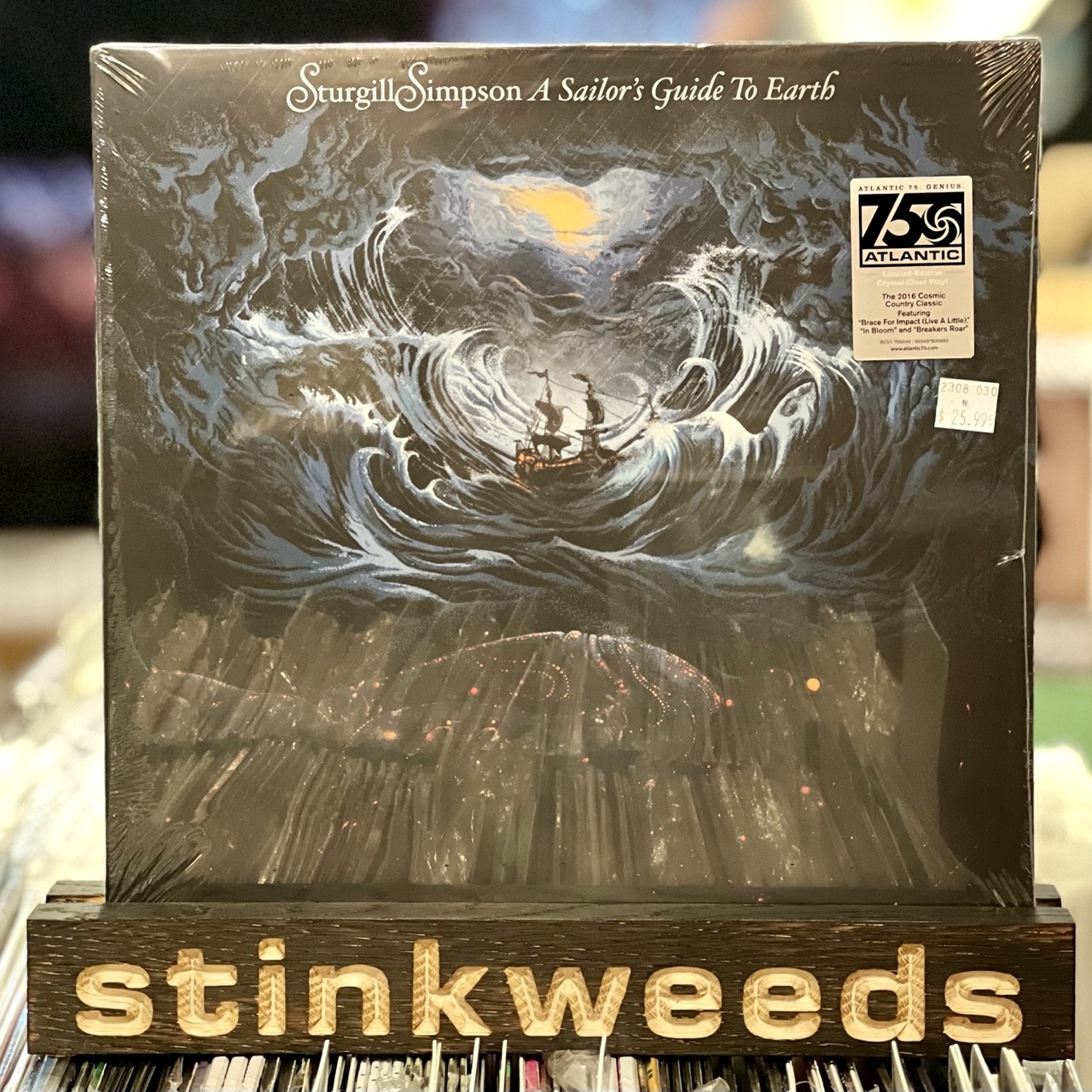 Sturgill Simpson – A Sailor's Guide To Earth Reissue/2016 LP (Atlantic)
The alt-country understated star's Grammy-Award winning album features lead single "Brace For Impact (Live A Little)", a track that also boasts an enigmatic music video which includes, among other visuals, and hot rod coffin, a cover of Nirvana's "In Bloom", and the orchestral "Breakers Roar". A respected and celebrated record, it has received a score of 86 from Metacritic signaling "universal acclaim."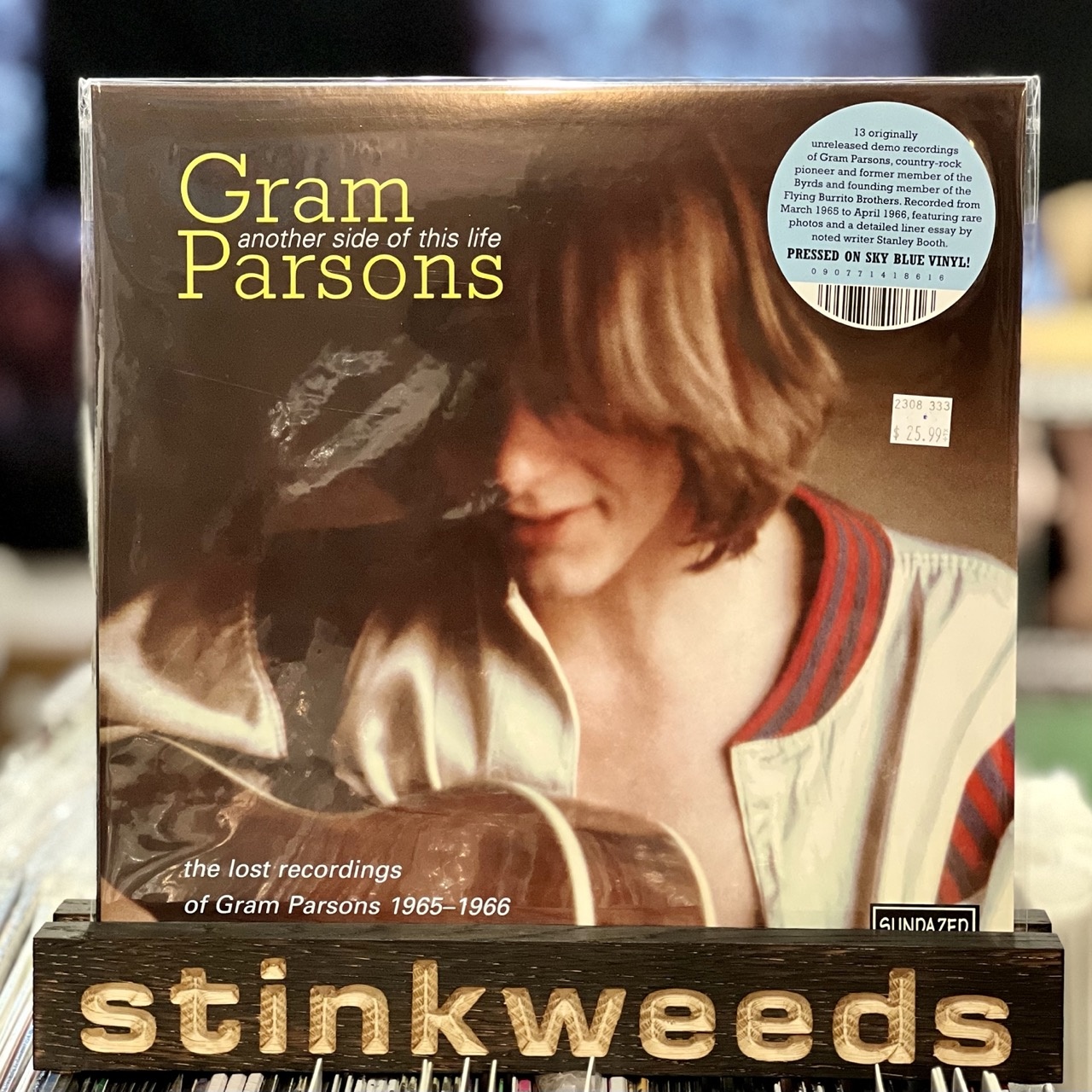 Gram Parsons - Another Side of This Life LP (Sundazed)
Sundazed Music is proud to release Another Side of This Life on ltd sky blue vinyl. 18 previously unheard demo recordings of Gram Parsons, country-rock pioneer and former member of the Byrds and founding member of the Flying Burrito Brothers. The release--available on CD and High-Definition Vinyl--features Parsons, singing and playing acoustic guitar, recorded from March 1965 to April 1966 at the home of his Winter Haven, Fla. friend, Jim Carlton. Another Side of This Life also features rare photos and a detailed liner essay by noted writer Stanley Booth (The True Adventures of the Rolling Stones).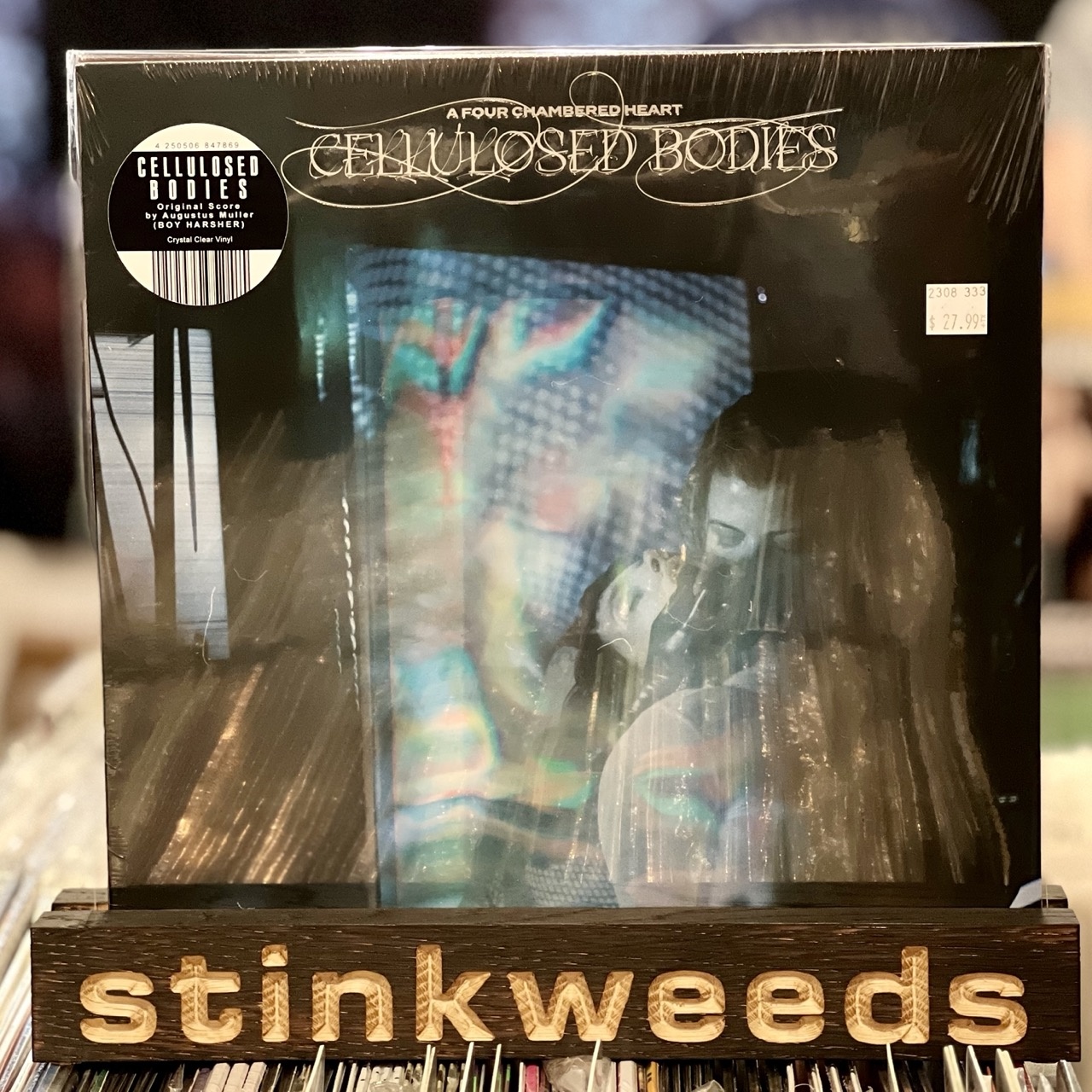 Augustus Muller (Boy Harsher) - Cellulosed Bodies LP (clear) (Nude Club)
Augustus Muller (Boy Harsher) teams up again with Four Chambers to release CELLULOSED BODIES, which features two scores, Crash and Automation, through imprint Nude Club Records. Four Chambers is the self-described "project" of experimental pornographer Vex Ashley, filmmaker, photographer, and cultural phenom. Both scores serve as accompaniments to films released by Ashley last year through Four Chambers. Crash and Automation demonstrate Muller's mastery of stark, industrial soundscapes. Yet, Muller takes the compositions further - introducing club elements such as 'nu disco' tendencies and vocal samples.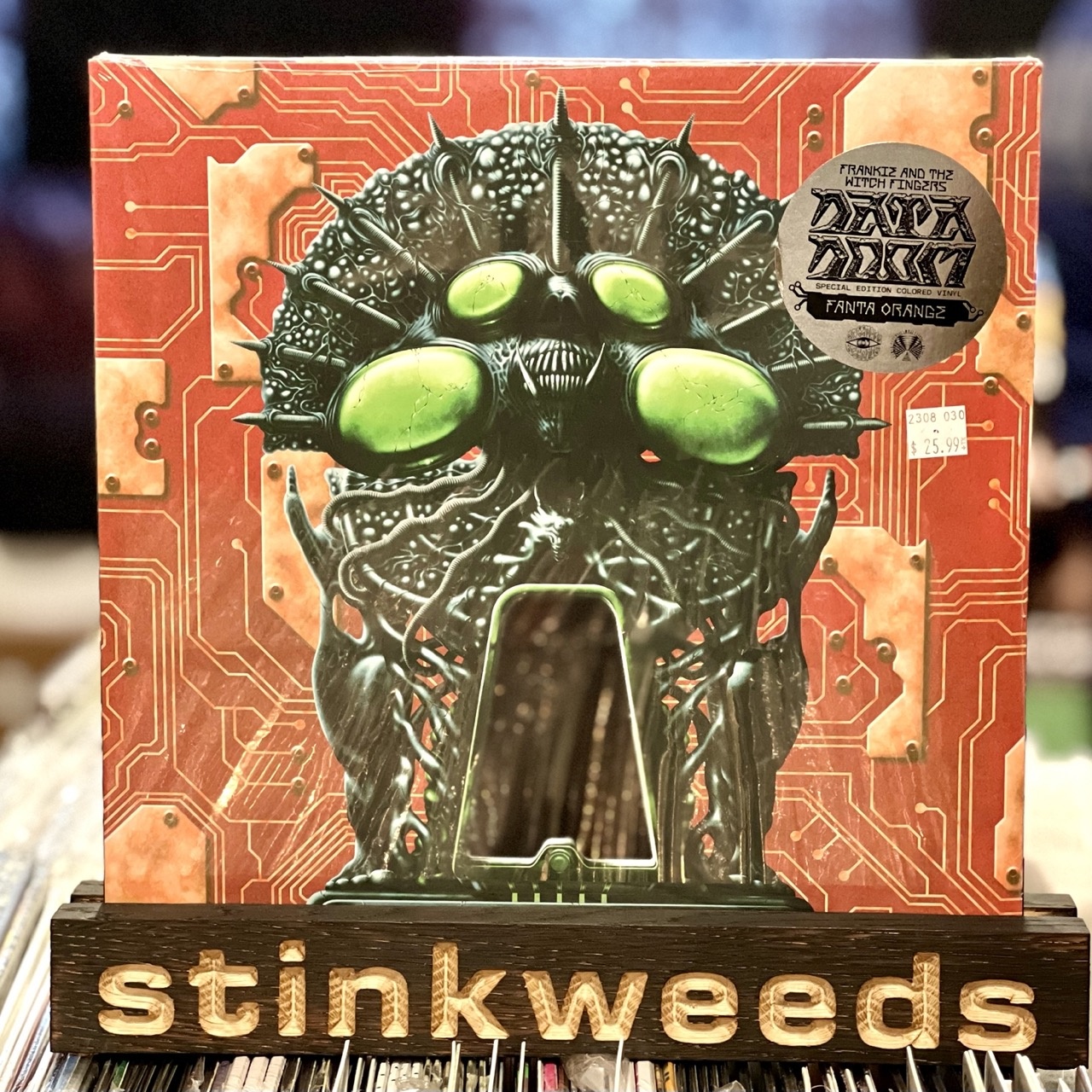 Frankie and the Witch Fingers - Data Doom CD/LP/CASS (RAS)
Los Angeles psych-punk quartet Frankie and the Witch Fingers return with their seventh studio album Data Doom. Available on black and limited fanta orange colored vinyl.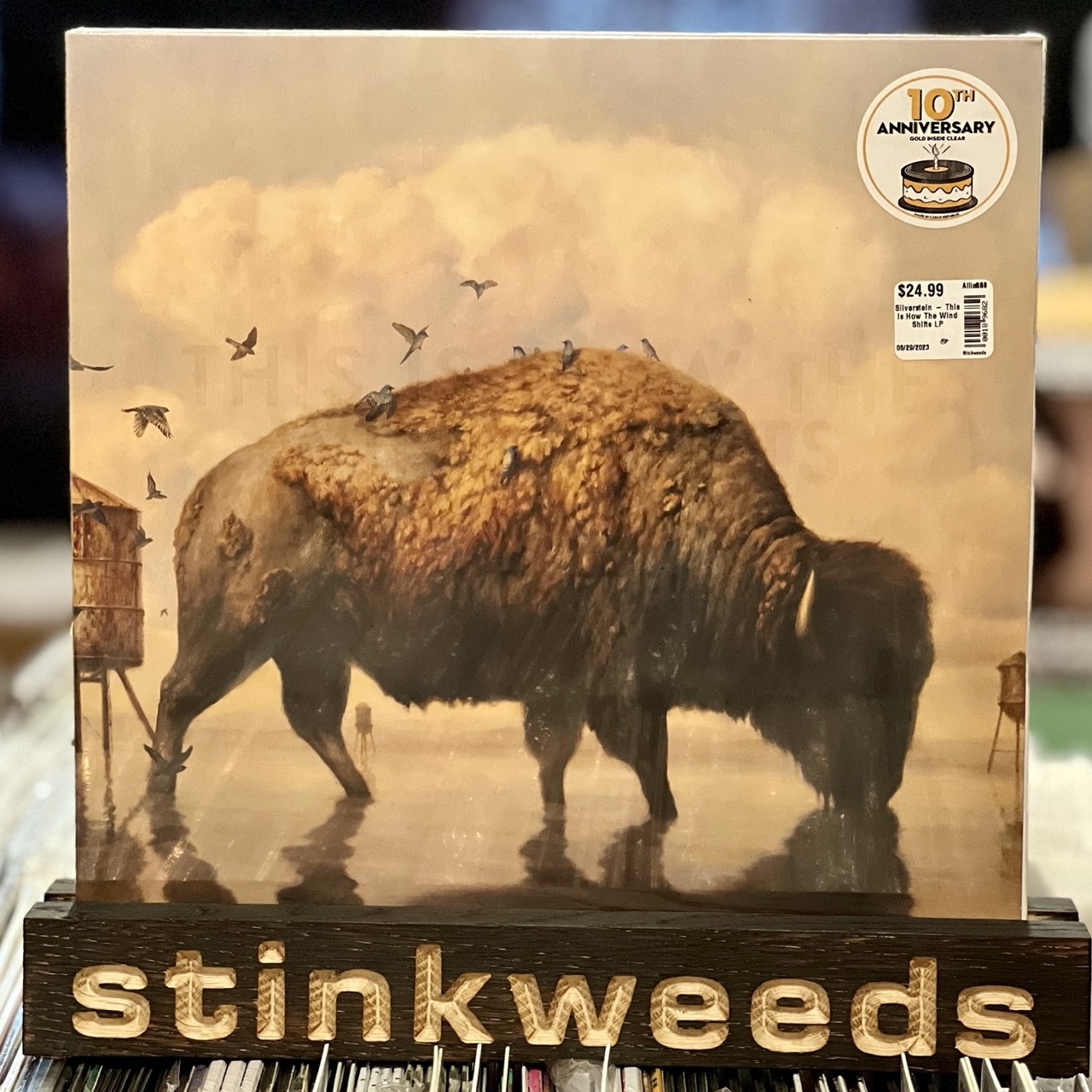 Silverstein - This is the How the Wind Shifts LP reissue (Hopeless)
Gold inside clear Vinyl. After years of being out of print, and on its 10 year anniversary, Silverstein is reissuing This Is How The Wind Shifts on limited edition vinyl. Celebrating ten years of the innovative, ground-breaking, and pivotal release, Canada's punk/hardcore/emo torchbearers, Silverstein, credit the album for kickstarting the second half of their illustrious career.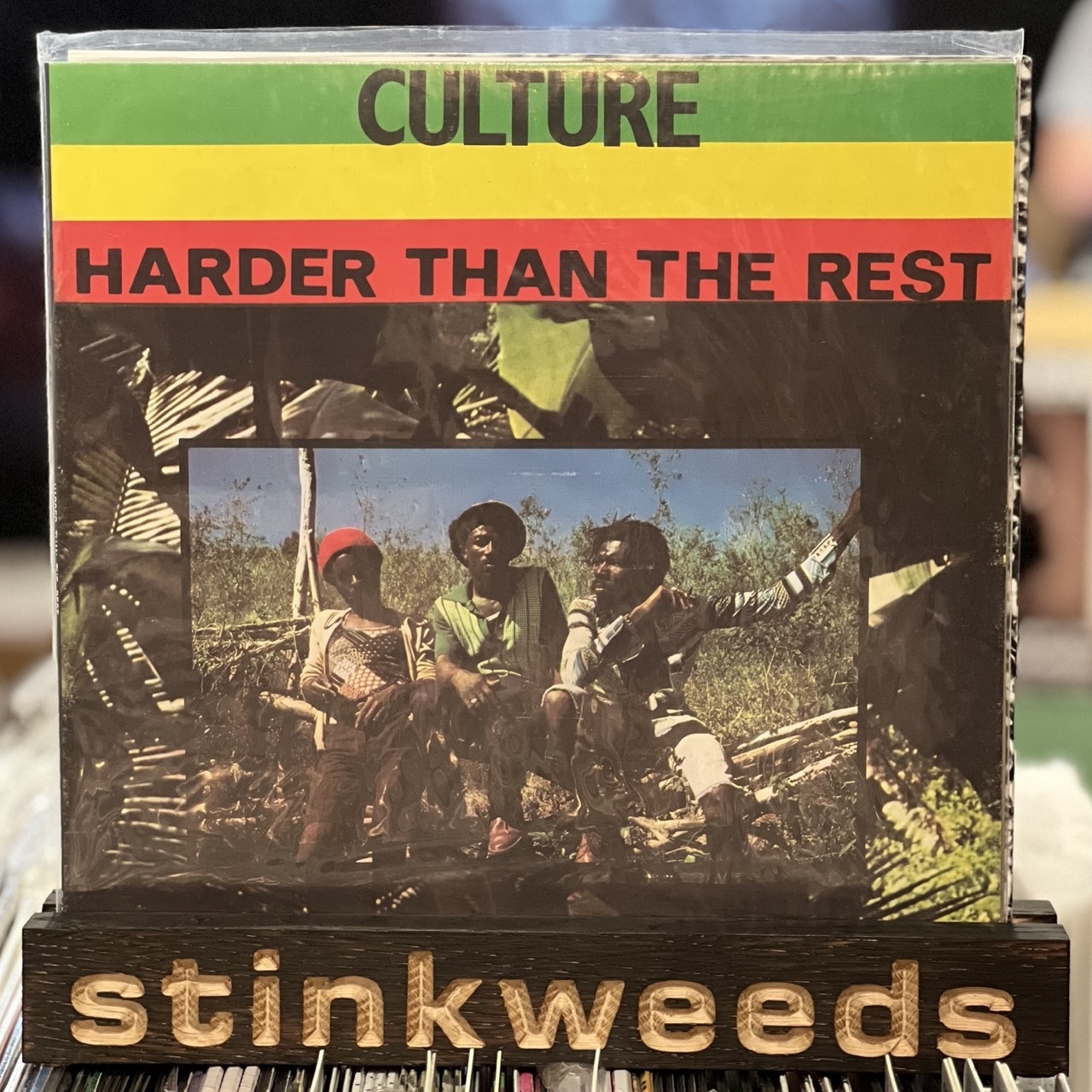 Culture - Harder Than the Rest LP reissue (High Note)
Vinyl LP pressing of this 1978 album from the reggae group.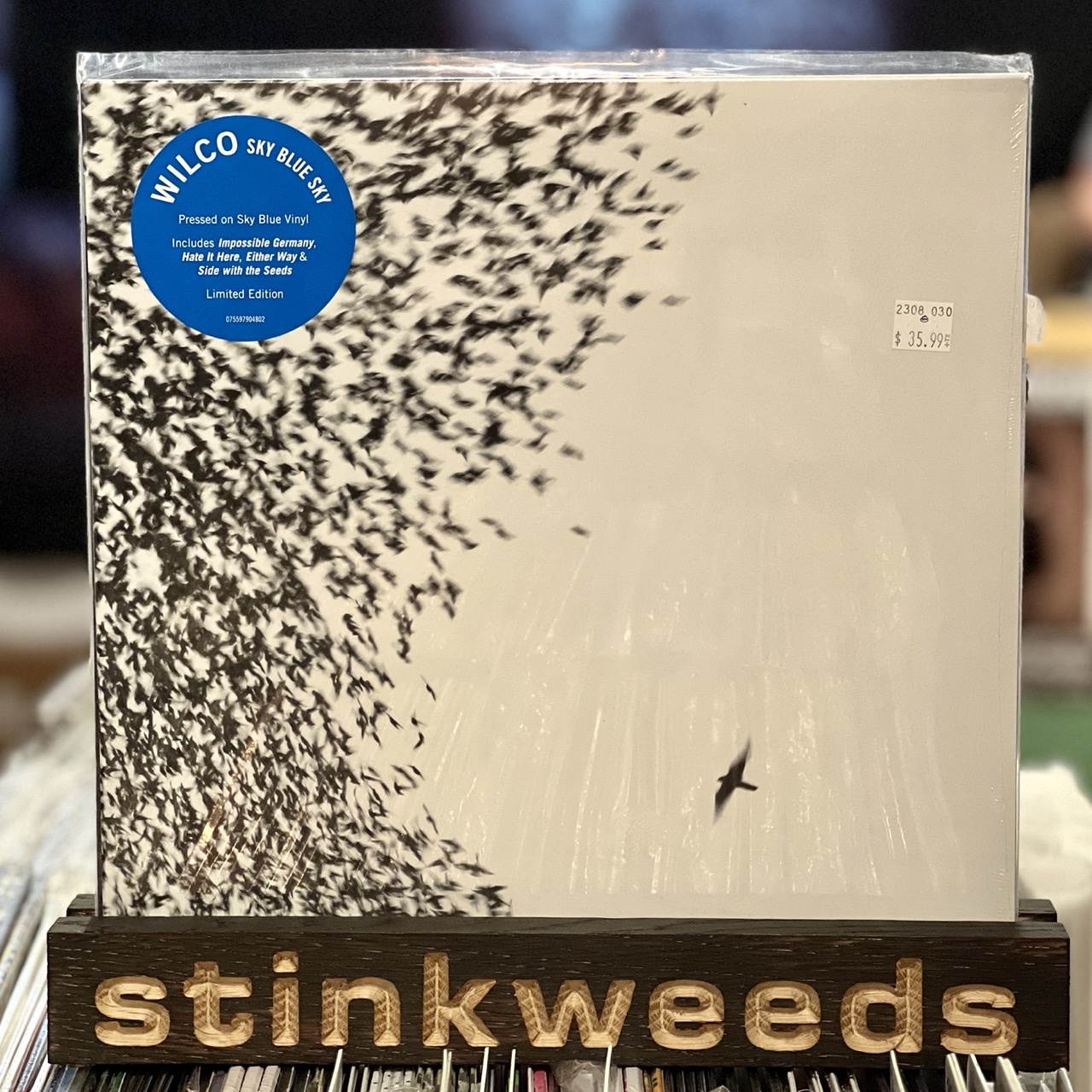 Wilco - Sky Blue Sky (sky blue vinyl ) LP Reissue (Nonesuch)
Double sky blue colored vinyl LP pressing. Wilco's sixth studio album Sky Blue Sky was released in May 2007. It was a critical and commercial success and received a Grammy nomination in 2008 for Best Rock Album.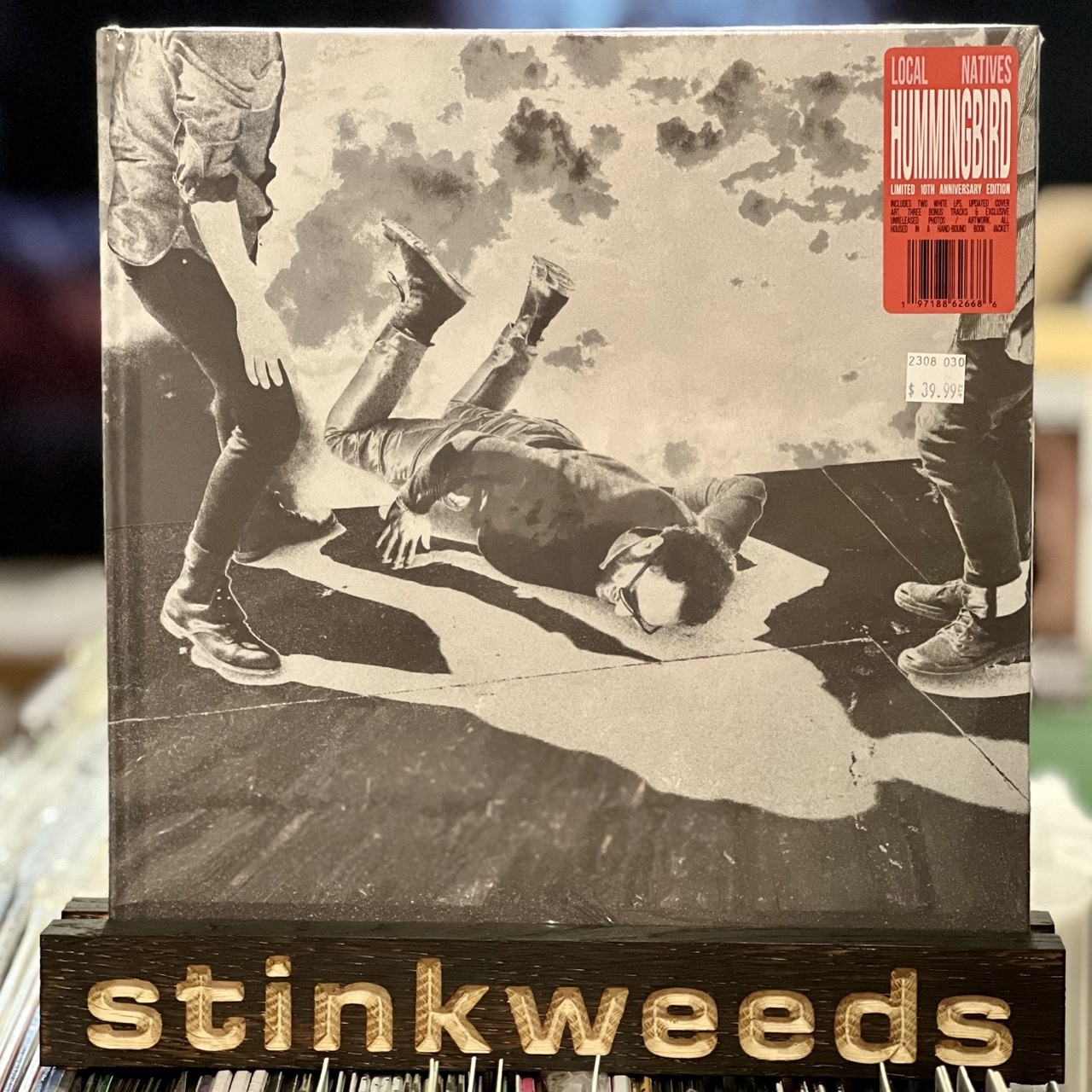 Local Natives - Hummingbird 10th anniversary LP Reissue (French Kiss)
Deluxe reissue on double white colored vinyl. Includes bonus tracks, and photos.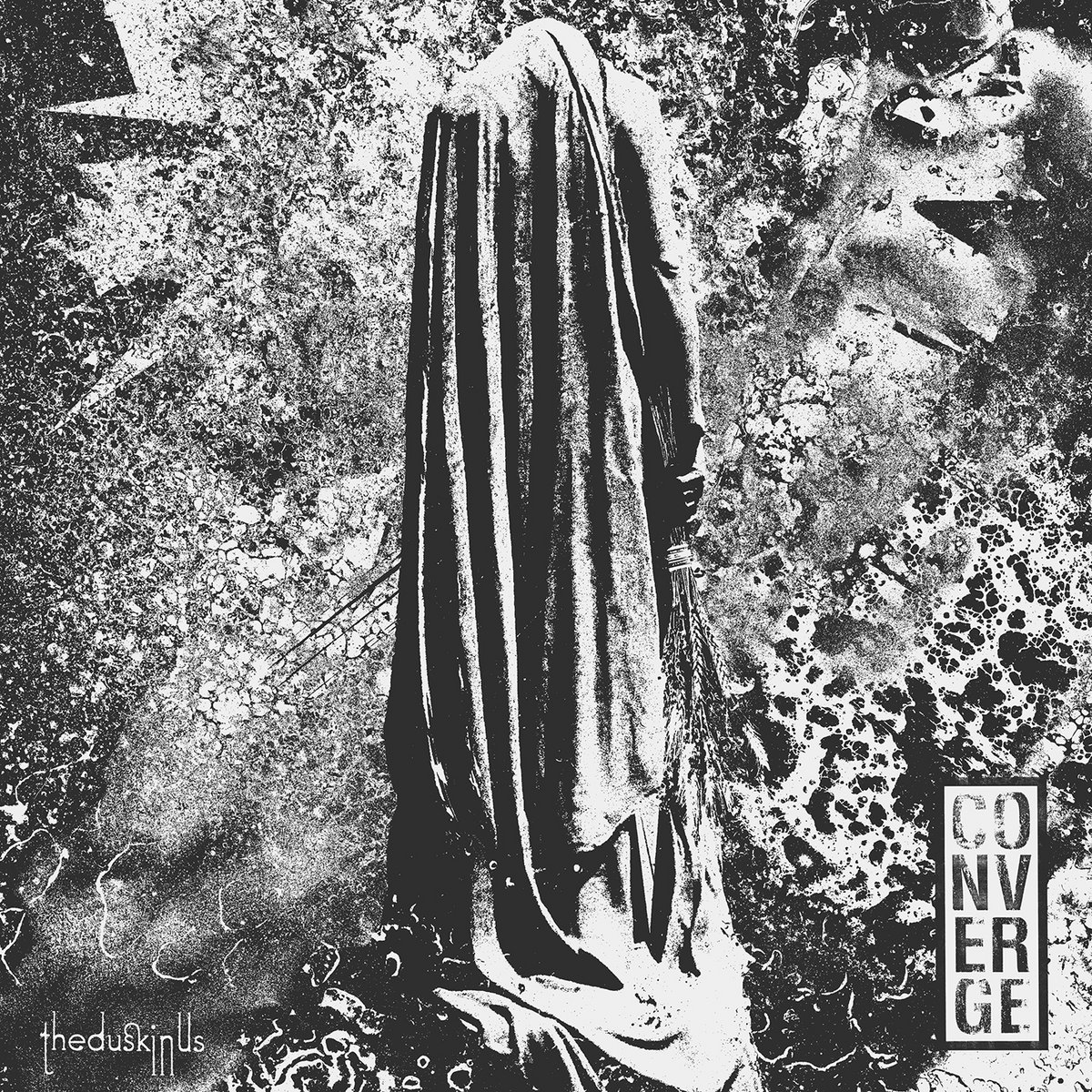 Converge - Dusk Is In Us LP (Deathwish)
The Dusk In Us Deluxe on gold vinyl. The ninth full-length from the Boston-based heavy-music innovators-vocalist Jacob Bannon, guitarist Kurt Ballou, bassist Nate Newton, and drummer Ben Koller-The Dusk In Us proves to be both dark and hopeful, abrasive and melodic, devastating and powerfully cathartic. 
Weezer - SZNZ (Autumn) LP (Atlantic)
Available on black and olive colored vinyl. SZNZ: Autumn, the third part in Weezer's four-EP song cycle, continues the narrative started on SZNZ: Spring and SZNZ: Summer bringing Pagan myths, Shakespeare, Catholic rituals, Vivaldi's Four Seasons, and more to life. Each SZNZ EP offers its own palette of colors, creatures, and emotions to explore. They're also being created in real time, made in tandem with the season themselves. Once they've all been released, however, the EPs will create an incredible collection of some of Weezer's best songs yet, which is no small feat for a band that never leaves the Zeitgeist.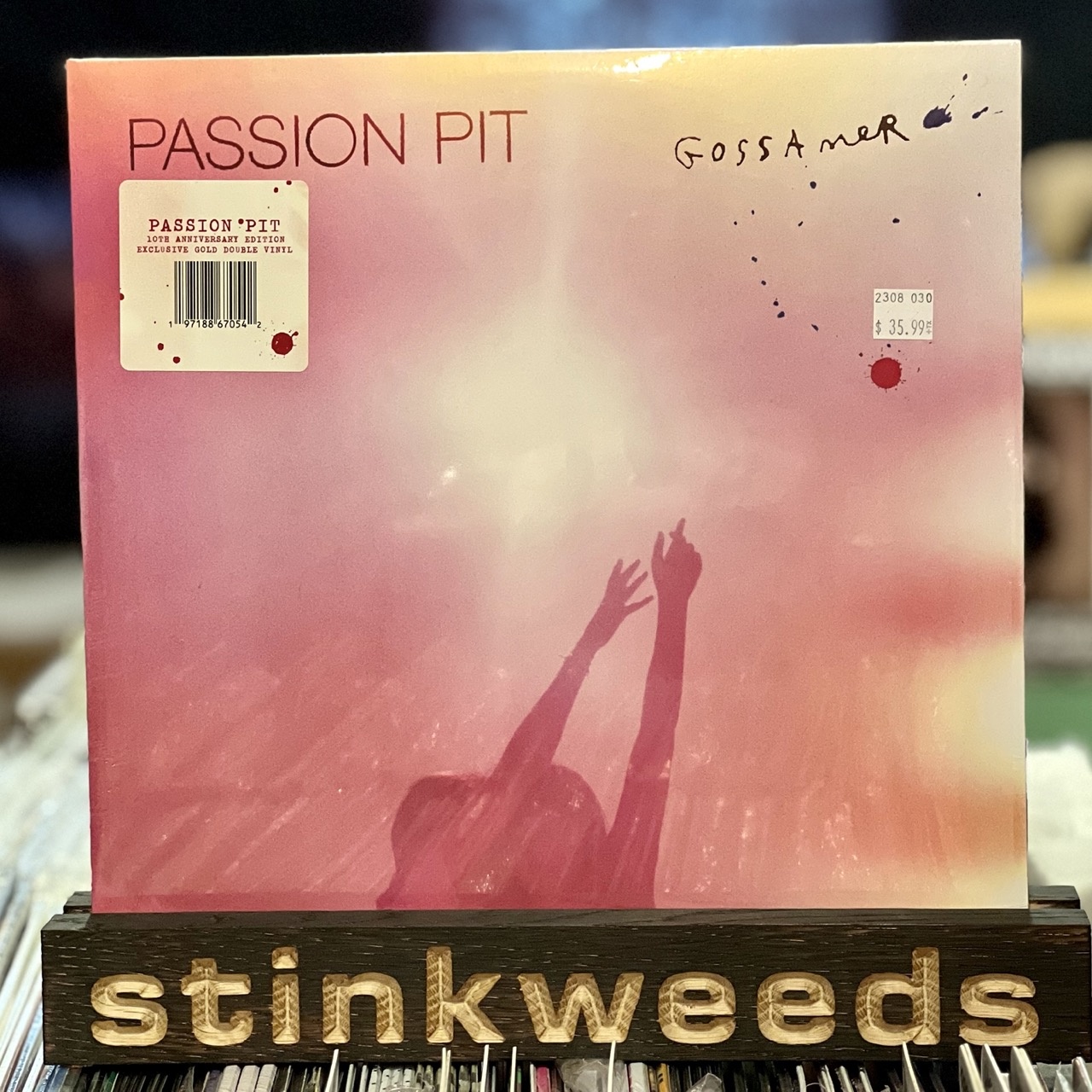 Passion Pit - Gossamer 10th Anniversary LP Reissue (French Kiss) 
Double gold colored vinyl LP pressing. Tenth anniversary edition of their RIAA Gold-certified 2012 sophomore album, Gossamer. Now expanded with two previously hard-to-find fan favorites. Evoking both a darker lyrical tone and vivid sense of rhythm and sonic adventure, Gossamer made a spectacular top 5 debut on the Billboard 200 and includes such iconic singles as "Take a Walk, " "I'll Be Alright, " "Constant Conversations, " and "Carried Away."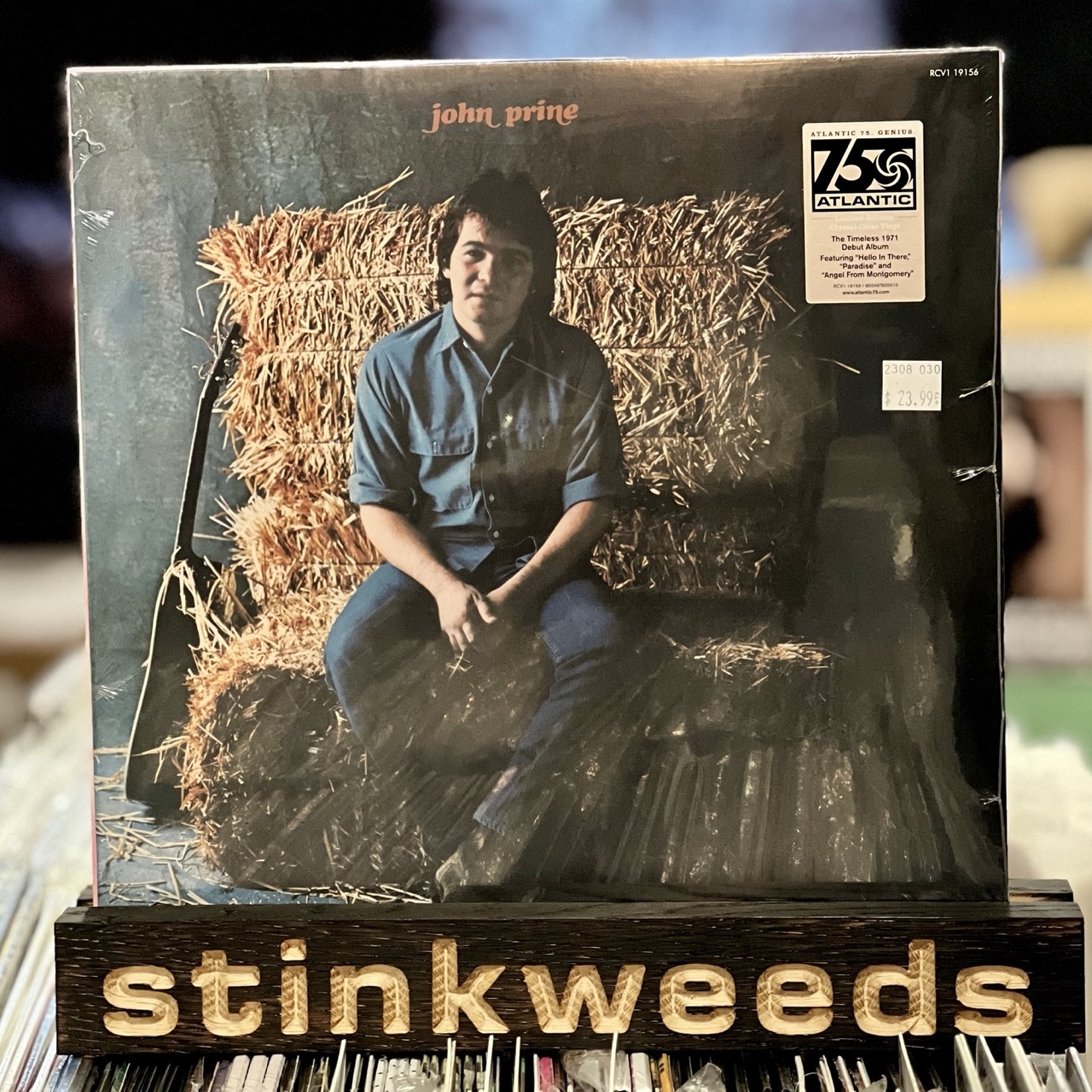 John Prine - Self Titled LP reissue (Atlantic)
Reissued on clear vinyl. The country singer/songwriter legend's debut Atlantic album, which was included in Rolling Stone's list of 500 greatest records of all time. In 2009, Bob Dylan told the Huffington Post that Prine was one of his favorite songwriters of all time, and critics generally agree that his simple song structures support both sarcasm and wry observation and commentary on life that is generally unparalleled.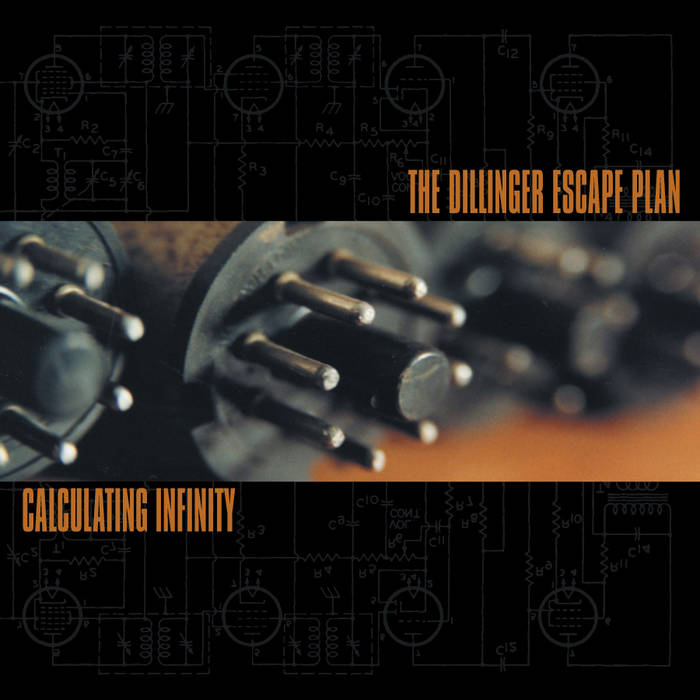 Dillinger Escape Plan - Calculating Infinity LP reissue (Relapse)
Limited orange colored vinyl LP pressing. Calculating Infinity is the debut studio album by American metalcore band The Dillinger Escape Plan, originally released in 1999.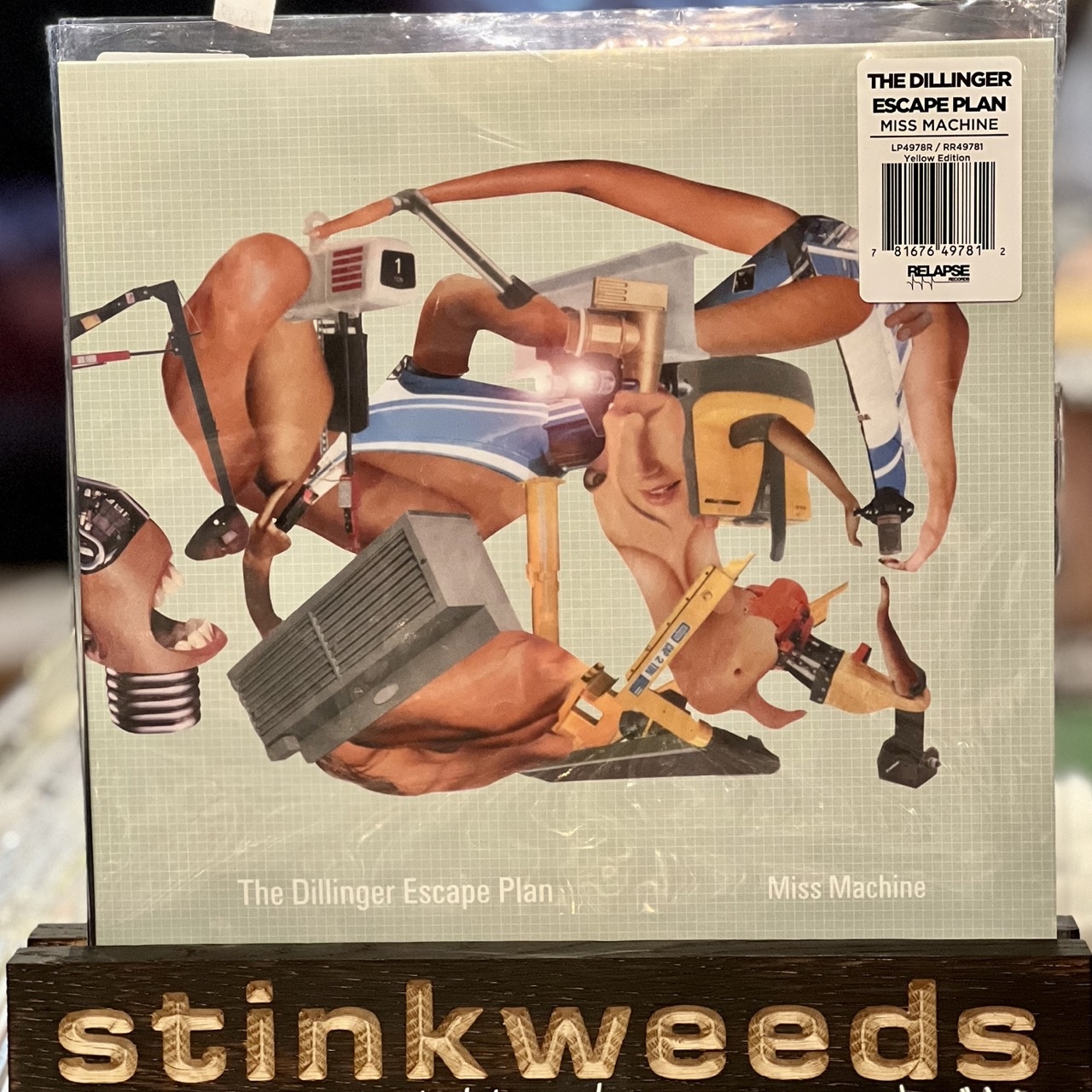 Dillinger Escape Plan - Miss Machine LP reissue (Relapse)
Limited yellow colored vinyl LP pressing. Miss Machine is the second studio album by American mathcore band The Dillinger Escape Plan, originally released in 2004.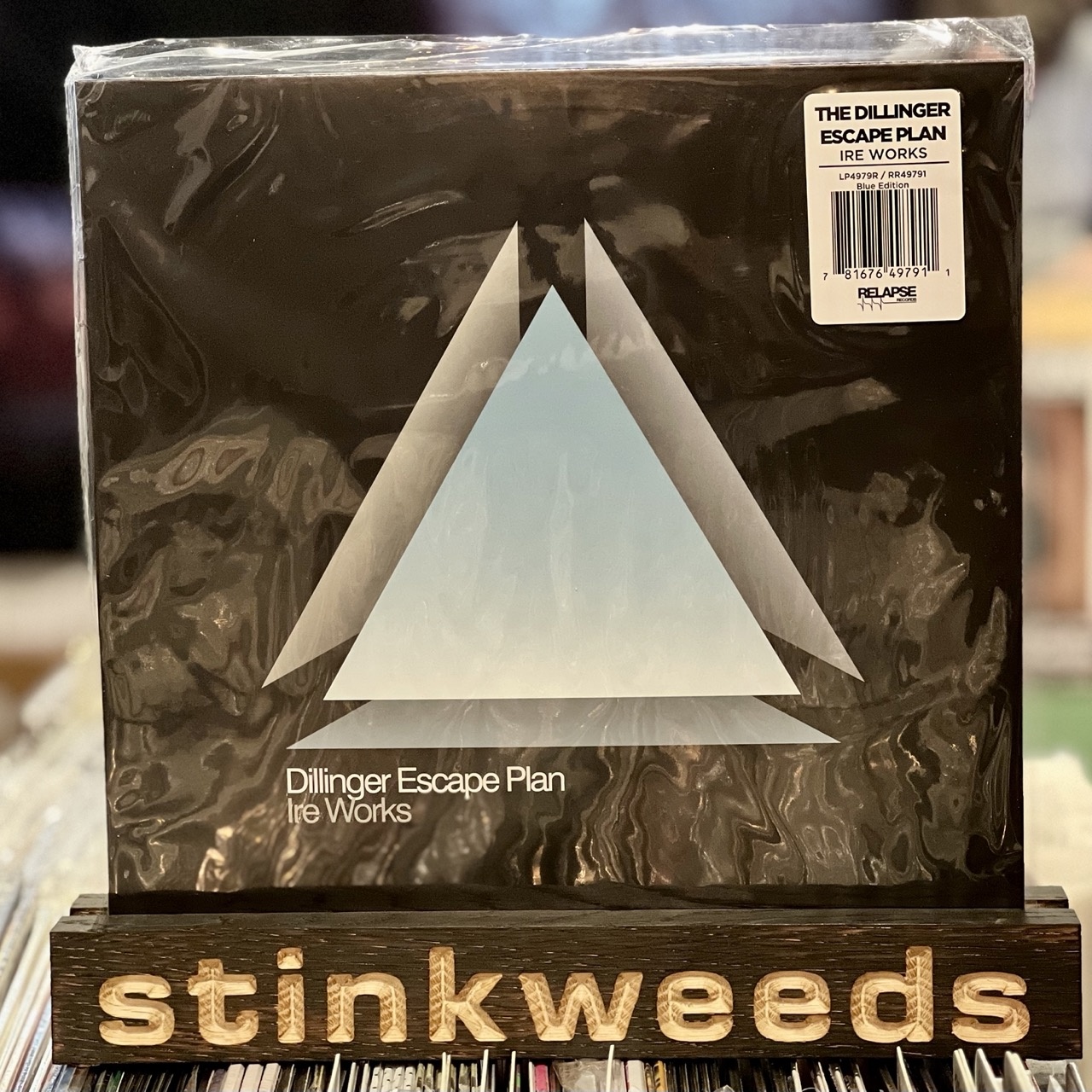 Dillinger Escape Plan -Ire Works LP reissue (Relapse)
Limited blue colored vinyl LP pressing. Ire Works is the third studio album by American band The Dillinger Escape Plan, originally released in 2007.
Native Nod - This Can't Exist LP (Numero) 
An antidote to the tough-guy hardcore spreading from CBGB's, emo outliers Native Nod's unique genre juxtaposition of damaged art-rock, daring/naive songwriting, and raw, poetic vocals have set them apart from the glut of early-'90s post-hardcore. Compiled here are the band's trio of seminal 7" EPs for the Gern Blandsten label, with liner notes by Jenn Pelly and scores of unseen photographs and ephemera.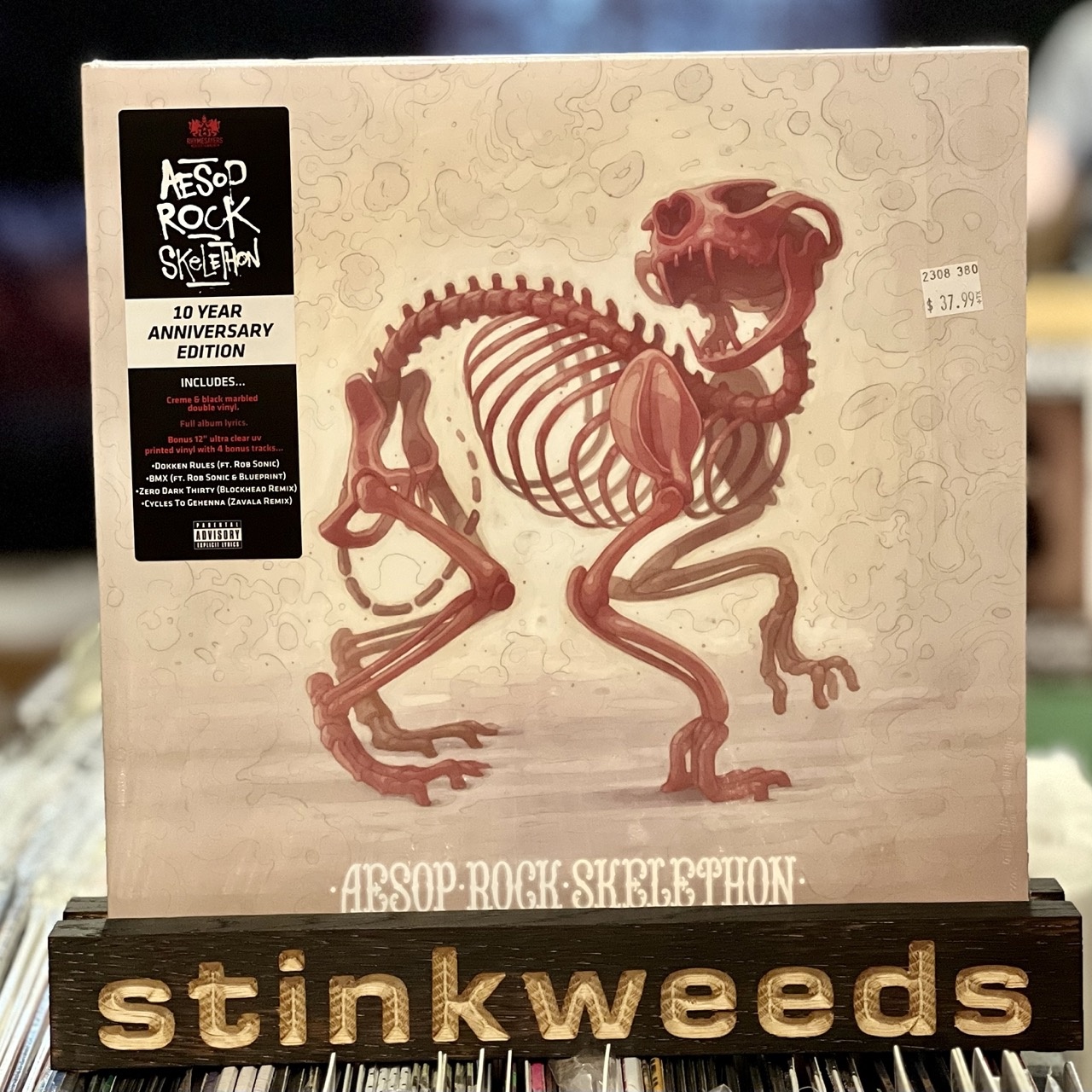 Aesop Rock - Skelethon 10th anniversary LP (Rhymesayers)
Initially released in 2012, Aesop Rock's sixth studio album Skelethon marked a significant moment in the rapper's career. It had been 5 years since his previous effort None Shall Pass was released, and his former label had been shuttered. Entirely self-produced, Skelethon became his first solo release on Rhymesayers Entertainment. Now reissued at its 10 year anniversary, available on limited edition cream and black marbled clear.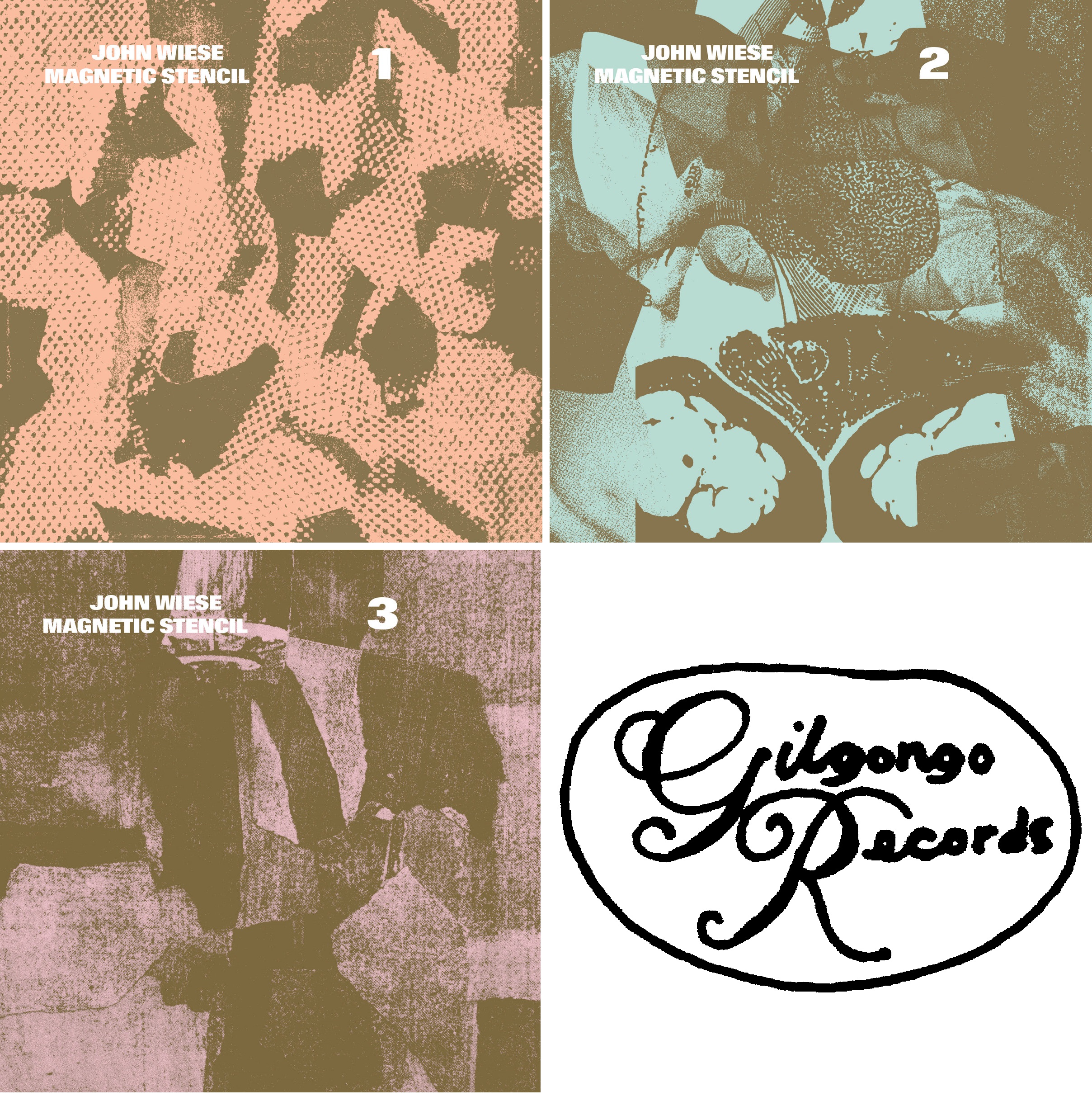 John Wiese - Magnetic Stencil 1-3 LP (Gilgongo Records)
Originally co-released by Helicopter and Troniks as CDs, Magnetic Stencil 1-3 is a series of albums produced using an expanded ensemble of recorded sound contributions from a large and diverse group over the course of the three volumes. While elements from the individual artists may ebb and flow throughout the releases, the series once again highlights Wiese's uncanny abilities as an architect of creative sound. Composed and mixed by John Wiese, Cleveland, Ohio throughout 2020

COMING NEXT WEEK!
NICK SHOULDERS - All Bad CD/LP
POSTAL SERVICE - Everything Will Change CD/LP
SPARKLEHORSE - Bird Machine CD/LP
TYLER CHILDERS - Rustin In The Rain CD/LP
CURE - Show LP
BORIS - Rocks (2002) CD/LP
FOLK IMPLOSION - Music For Kids CD/LP
JONATHAN WILSON - Eat The Worm CD/LP
JALEN NGONDA  - Come Around and Love Me CD/LP
COURTNEY BARNETT - End Of The Day Soundtrack LP
ALLISON RUSSELL - Returner CD
FLEETWOOD MAC - Rumours Live CD/LP
CHEMICAL BROTHERS - For The Beautiful Feeling CD
BLACK MARKET BRASS - Hox CD/LP
ROISIN MURPHY - Hit Murphy CD/LP
ROMY - Mid Air CD/LP
HANDSOME FAMILY - Hollow CD/LP
BLIND BOYS OF ALABAMA -  Echoes Of The Soul CD/LP
JAKE SHIMABUKURO - Grateful CD
LINDA RONSTADT - Canciones De Mi Padre LP
KRISTIN HERSH - Clear Pond Road CD/LP
R.E.M. - Reveal LP reissue
ALABASTER DE PLUME - Come With Fierce Grace LP
JOHN FAHEY - Proofs & Reputations LP