Login
Log in if you have an account
Dont have an account? Register
New Releases & Staff Picks - 10/13/23
12 Oct 2023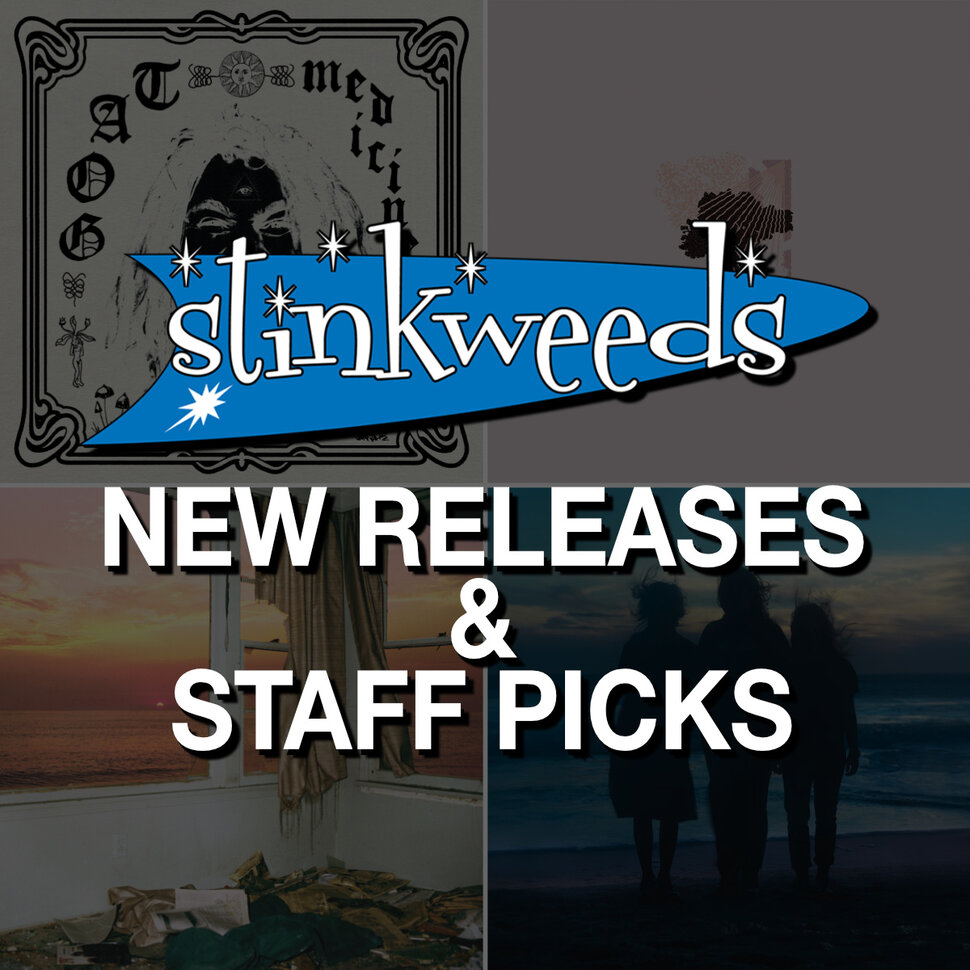 Staff Picks
Lindsay - Land Of Talk
Dario - Land of Talk and Tortoise reissue
Caleb - Daniel Johnston
Kimber - Allah-Las
Zach - L'Rain, MGMT, Allah-Las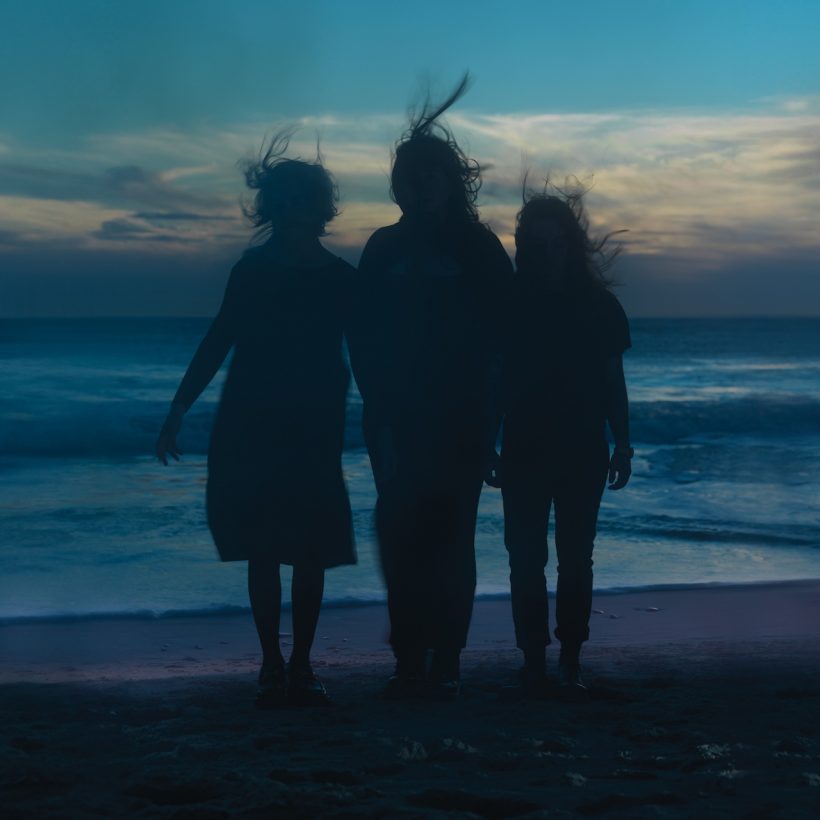 boygenius – the rest CDEP (Interscope)
CDEP now, 10" coming soon! Boygenius (Julien Baker, Phoebe Bridgers, Lucy Dacus) presents the rest, a new four-track EP, serving as an expansion of their critically acclaimed debut full-length, the record. the rest continues to showcase the band's songwriting prowess and distinct sound.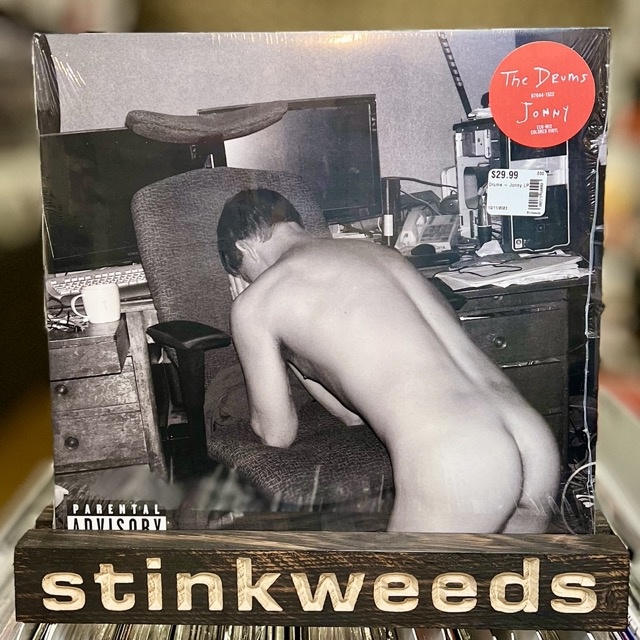 The Drums – Jonny CD/2xLP+MP3 (ANTI-)
On his latest album as The Drums, New York-based indie pop artist Jonny Pierce plunges into the work of healing from childhood trauma and the long shadow it casts over adulthood. The sparkling, eponymous Jonny unfurls a love letter to a galaxy of younger selves, all hungry to be nourished, all rejoicing now that they finally get to belong. Playful, heartbreaking, raucous, and serene all-in turn, Jonny embraces the mess of life in all its facets. It renders the magic that happens when you fall in love with yourself down to the marrow. [An eco mix vinyl pressing is available.]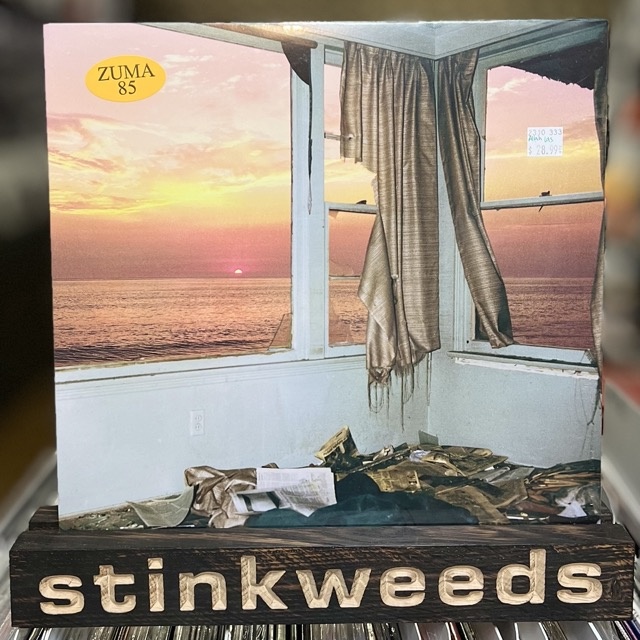 Allah-Las – Zuma 85 CD/LP/Cassette (Calico Discos/Innovative Leisure)
For the last 15 years, Allah-Las have alchemically melded surf rock washes with folk rock jangle and rock, building up their lauded music podcast, Reverberation Radio, and record label, Calico Discos, in the process. Zuma 85 signals the start of a new era for Allah-Las and finds the band reinventing itself in defiance of algorithmic categorization and robotic sterility.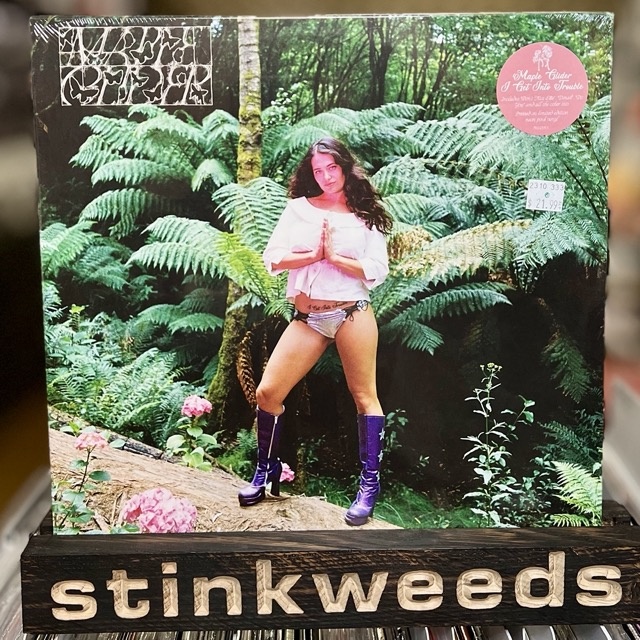 Maple Glider – I Get Into Trouble CD/LP (Pie Eater)
For Tori Zietsch, who records under the moniker Maple Glider, music has been an escape from a series of oppressive institutions: religion, enervating relationships, her own brain. On I Get Into Trouble, she embraces the opportunity to be plainly and painfully honest. The album is a thematic expansion of her debut, going into greater and clearer detail, as she delves back into her Christian childhood while deconstructing her relationship to her body and her sexuality, alongside concepts of consent and shame. Throughout the songs, she draws similar parallels between religion and sexuality in novelistic detail, before landing on a note of hopeful optimism, and embracing a new life of peacefulness. She deftly combines the infectious folk-pop hooks of her debut with a sense of scale and scope. It's tight in all the right places, free form, wily and compositionally eclectic, playful, and erratic in others. [A limited-edition pink color vinyl pressing is available.]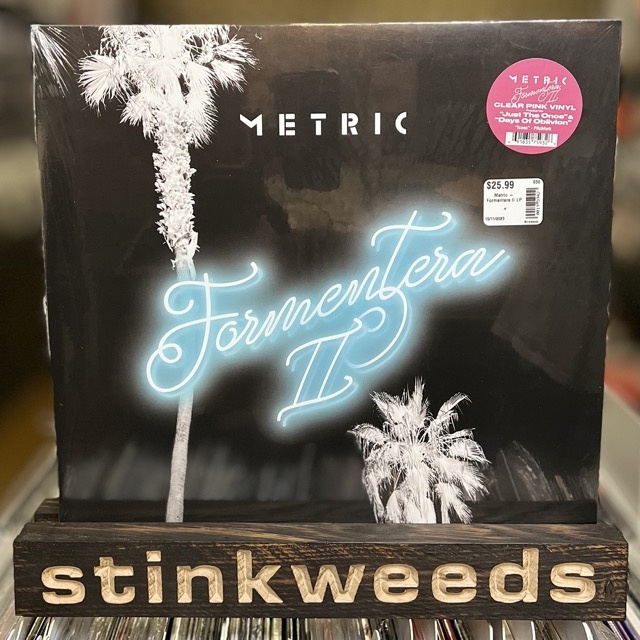 Metric – Formentera II CD/LP (Metric Music International, Inc.)
Metric's relentless pursuit of timeless songwriting and fiercely independent ethos have cemented their place as one of the most essential and ahead-of-the-curve bands of the last two decades. By constantly upping themselves across nine unpredictable and adventurous studio albums, the trailblazing Toronto outfit founded by songwriting and production partners Emily Haines and Jimmy Shaw along with bandmates Joshua Winstead and Joules Scott Key is proof that you can amass an untouchable catalog without ever signing to a major label or changing your lineup. Formentera II is a testament to their singular purpose. It stands among their best and most genre-defying works and closes the 18-song cycle started by 2022's critically acclaimed Formentera. [An indie store exclusive CD and indie store exclusive translucent pink color vinyl pressing are available.]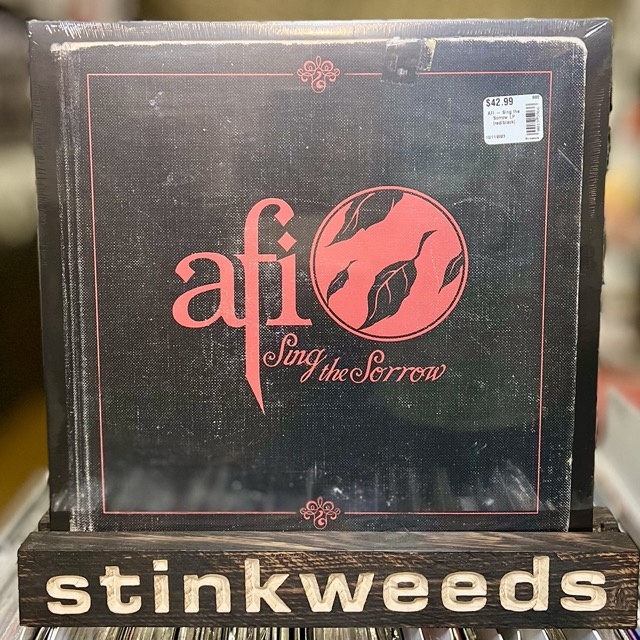 AFI - Sing The Sorrow LP (Universal)
20th Anniversary of the release of AFI's Platinum-certified 6th album. Only 20,000 copies were pressed on vinyl originally. This is a one-time-pressing for this ThinkIndie Exclusive edition.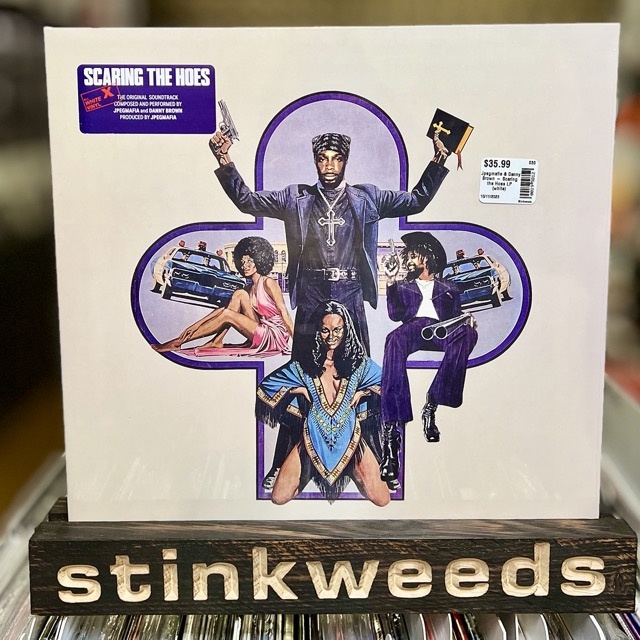 JPEGMAFIA - Scaring The Hoes LP (Many Hats)
Vinyl LP pressing. After teasing the project for over a year, Jpegmafia and Danny Brown have announced their debut collaborative album, Scaring the Hoes.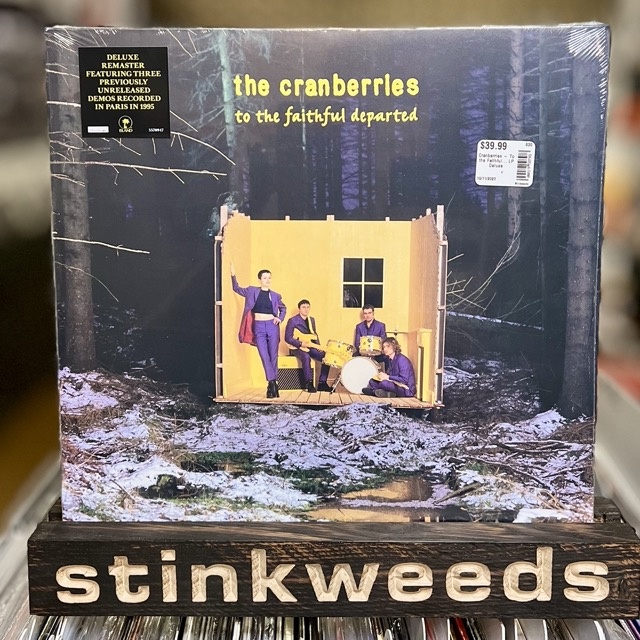 The Cranberries – To The Faithful Departed LP/2xLP (Island)
Originally released in 1996, To The Faithful Departed has sold over six million copies worldwide and became the band's highest-charting album on the U.S. Billboard Top 200. [The deluxe double-LP edition includes three previously unreleased album demos recorded with Tim Palmer in Paris and the original. A standard edition single-disc vinyl pressing is also available. All versions remixed by John Dent at Metropolis.]
Slint – Spiderland [Reissue/1991] LP (Touch And Go)
Dark blue colorway. Produced by Brian Paulson at River North Recorders in Chicago and released by Touch And Go Records in April of 1991, the six songs on Spiderland methodically mapped a shadowy new continent of sound. The music is taut, menacing, and haunting; its structure built largely on absence and restraint, on the echoing space between the notes, but punctuated by sudden thrilling blasts of unfettered fury. It is a sound that no one had heard before and that no one will ever forget. The eerie, now-iconic black and white cover photo of the four-band member's heads breaking the surface of the water was taken by their friend Will Oldham.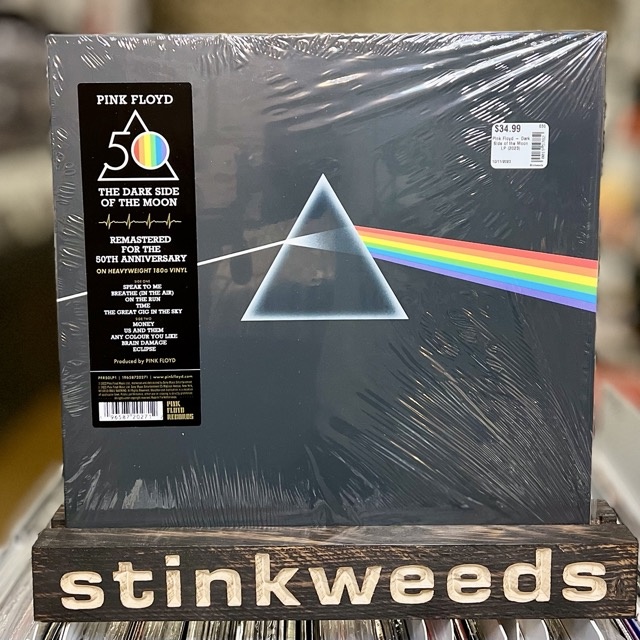 Pink Floyd – The Dark Side Of The Moon (50th Anniversary Edition) CD/LP/Blu-ray Audio (Pink Floyd)
The 50th anniversary edition of the original studio album remastered by James Guthrie comes in a gatefold sleeve with a 12-page booklet. [The Blu-ray features the Dolby Atmos mix, 5.1 surround sound mix, as well as remastered stereo mixes and is packaged in a die cut digipak with a postcard, stickers, and 24-page booklet. The vinyl edition comes with posters and stickers.]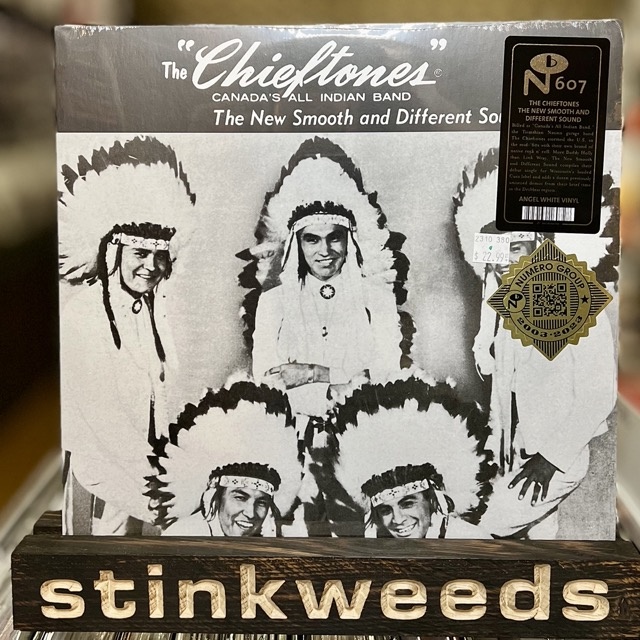 The Chieftones - The New Smooth and Different Sound LP (Numero)
Tsimshian Nation garage band The Chieftones stormed the U.S. in the mid-'60s with their own brand of native rock n' roll. Led by guitarists Billy Thunderkloud and Albert Canadien, the band was filled out with Jack Wolf on lead guitar, Barry Clifford on bass, and Richard Douse on drums. Their repertoire was a heady mix of guitar instrumentals; Chet Atkins, Les Paul, Duane Eddy, and Brazil's Los Indios Tabajaras, but through the lens of the American sock hop. [A limited-edition white colorway is available.]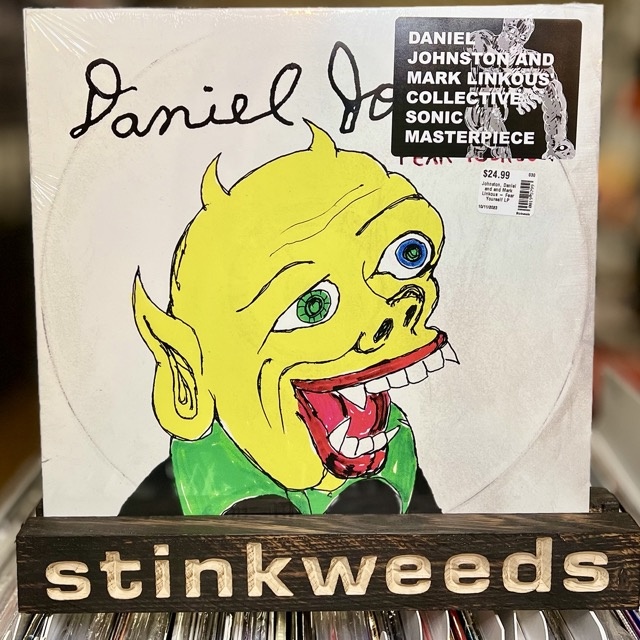 Daniel Johnston – Fear Yourself [Reissue/2003] LP (Eternal Yip Eye)
Special 20th anniversary edition of Daniel Johnston's Mark Linkous-produced landmark album. Features updated packaging and remastered audio.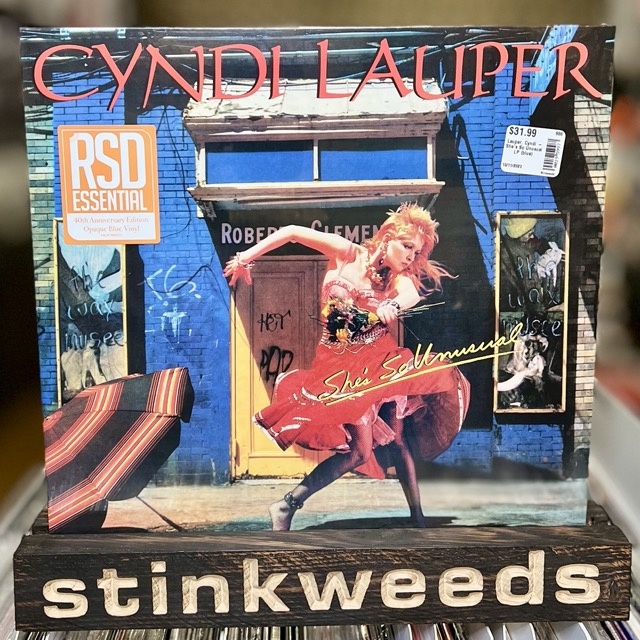 Cyndi Lauper - She's So Unusual LP (Legacy)
40th Anniversary Pressing. In 1983, Cyndi Lauper's debut album, She's So Unusual quickly became a worldwide sensation. Its legacy has lived on 40 years later as one of the most iconic albums of its time. Including smash hits, "Girls Just Want to Have Fun," "Time After Time," "She Bop" and more, this exclusive 40th anniversary edition comes on opaque blue vinyl, available only through RSD Essentials.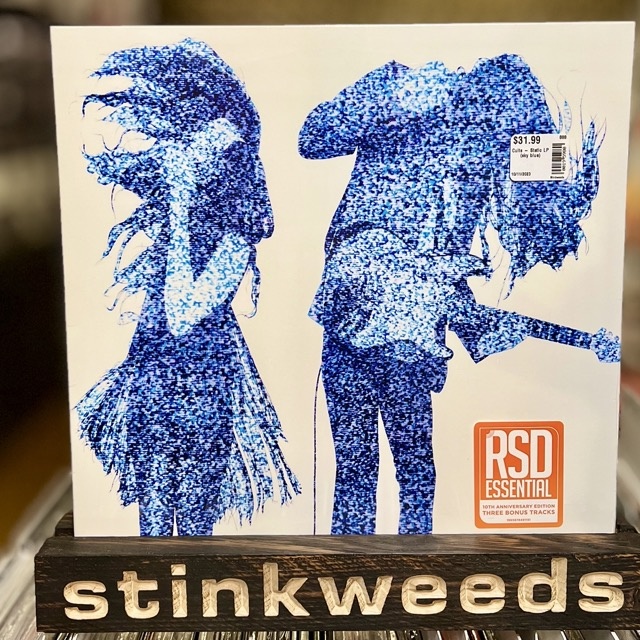 Cults - Static LP (Legacy)
First time on colored vinyl. 3 Never-heard before bonus tracks! Static is the follow-up to Cults' critically adorned 2010 self-titled, debut release. Written and recorded over the course of 2012 in the band's home base of New York City, Static is produced by Cults with support from Shane Stoneback (Sleigh Bells, Vampire Weekend) and Ben Allen (Animal Collective, Washed Out). The album is comprised of 11 tracks including lead single "I Can Hardly Make You Mine", "High Road" and the platinum-certified crowd favorite "Always Forever," which is currently the band's most popular track. In celebration of the 10th anniversary, the Static reissue will feature never-heard bonus tracks on a sky blue color variant.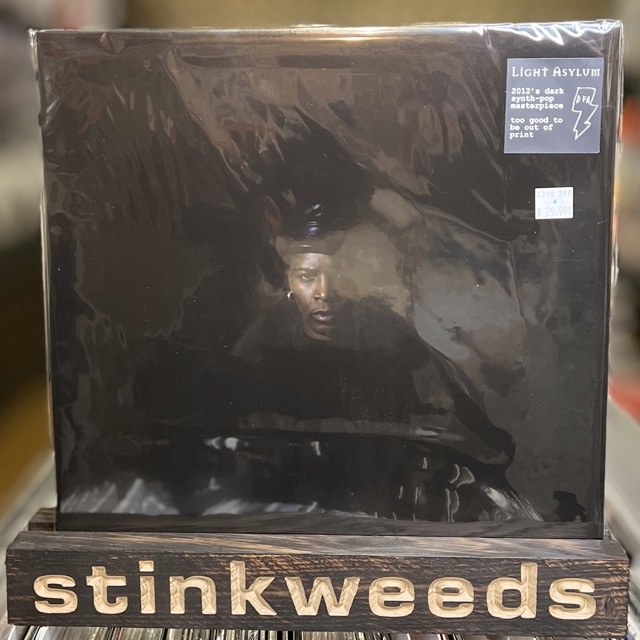 Light Asylum - Light Asylum LP [Reissue/2012] (DFA)
Light Asylum's debut LP came out in 2012, a time before streaming really gained critical mass and before vinyl came back in a big way. It was a weird in-between era, like both the recent past and ancient history. History has been kind to Light Asylum. For one, whatever limited vinyl copies were pressed in the initial run fetch stupid prices on Discogs. And the critical shrug that welcomed its release now seems irrelevant. This is top-notch, black-clad, spiritually punishing synth-pop, perfectly and carefully programmed and soaring on the back of lead singer Shannon Funchess' superhuman voice. Side A, with rampages like "IPC," is heavier and faster than Side B, which opens with a slow, serene, goosebump-inducing track titled "Angel Tongue" and finished with the near ecstatic "A Certain Person." The DFA braintrust always maintained a deep love for this record, and we wanted vinyl copies of it for ourselves that didn't cost so much money. So, we asked if we could reissue it, get Bob Weston to recut it, and press it at a really nice plant like Citizen Vinyl. That's this version right here.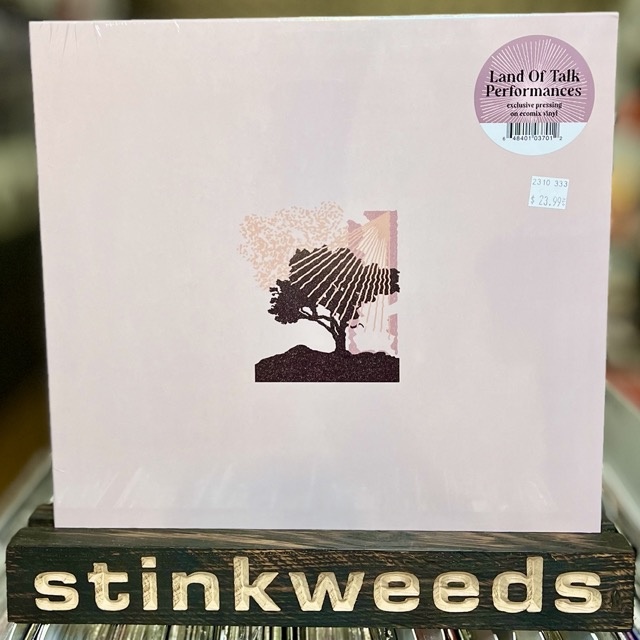 Land of Talk - Performances CD/LP (Saddle Creek)
Lizzie Powell has always been a risk-taker. As the creative force behind the influential Canadian outfit Land of Talk, the Montreal-based songwriter has over the past 15 years amassed a catalog of four unimpeachable albums that stretch the boundaries of indie rock. But Performances, their fifth LP, feels like a total reinvention: an unflinching statement from an artist who's not afraid to say how they feel. Though it trades muscular guitar rock for understated piano, it's still the most urgent, cathartic, and personal release of Powell's career so far. "It's the weirdest, mightiest little record I've made since I used to write music on my four-track when I was 14," says Powell. "I needed to make a love letter to my teenage self by being more vulnerable and doing all the production myself." Here, they doggedly value their own intuition over anything else to make their most rewarding album yet.
Goat - Medicine CD (Rocket)
CD now, LP Nov 10th. It is hard to know how many times the mythology and mystery of Goat's backstory can be written about, but new release Medicine does away with any need to dwell on the past, returning with a more introspective, slightly mellower psych-folk sound that remains recognisably them. At times the album's sound has nods to classic Swedish 70s psych/prog/folk acts such as Arbete & Fritid, Charlie & Esdor and Träd, Gräs & Stenar. 'Vakna' takes on this influence, progressing across nearly six minutes of swaying, warping guitar solos, without ever breaking out into chaos.
Tortoise - TNT LP reissue (Thrill Jockey)
TNT is Tortoise's third studio album, originally released in 1998. Repressed in 2023 on clear with black and blue vinyl.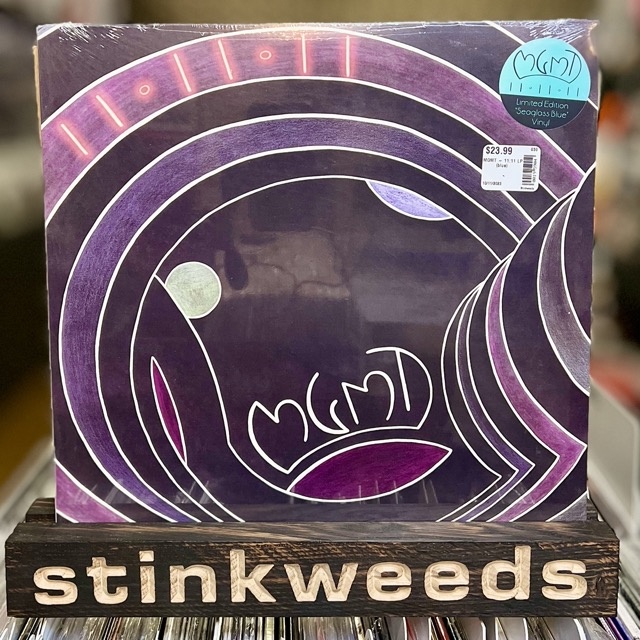 MGMT – 11.11.11 LP (Orange Baby LLC)
On November 11th, 2011, MGMT performed an original 45-minute piece at the Solomon R. Guggenheim Museum in New York to mark the opening of an exhibit celebrating the artist Maurizio Cattelan. Now, the band has finally released that performance as a live album, appropriately titled 11-11-11.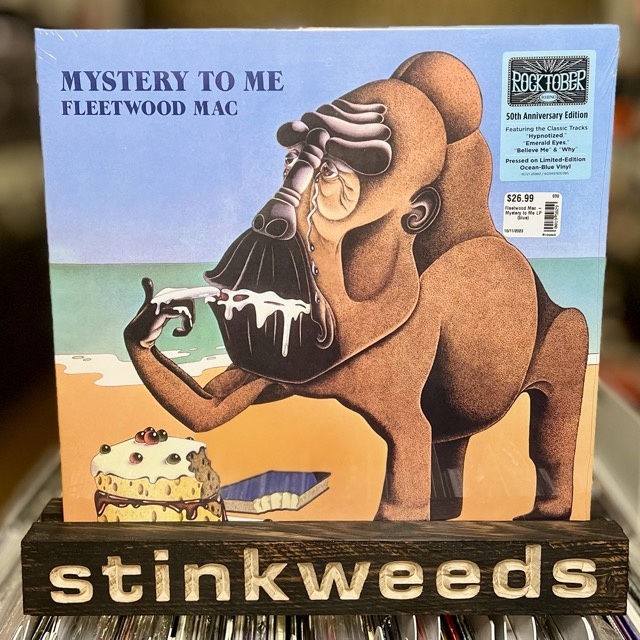 Fleetwood Mac - Mystery To Me LP (Rocktober Version) (Rhino)
Limited, blue colored pressing available only at brick and mortar stores.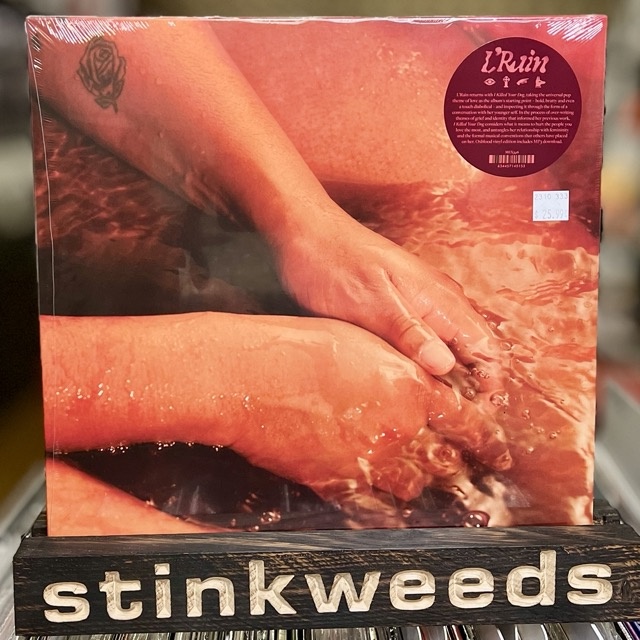 L'rain - I Killed Your Dog CD/LP (Mexican Summer)
L'Rain's I Killed Your Dog takes the universal pop theme of love as its starting point and inspects it through the form of a conversation — bold, bratty and even a touch diabolical – with her younger self. In the process of over-writing themes of grief and identity that informed her previous work, I Killed Your Dog considers what it means to hurt the people you love the most, and untangles her relationship with femininity and the formal musical conventions that others have placed on her.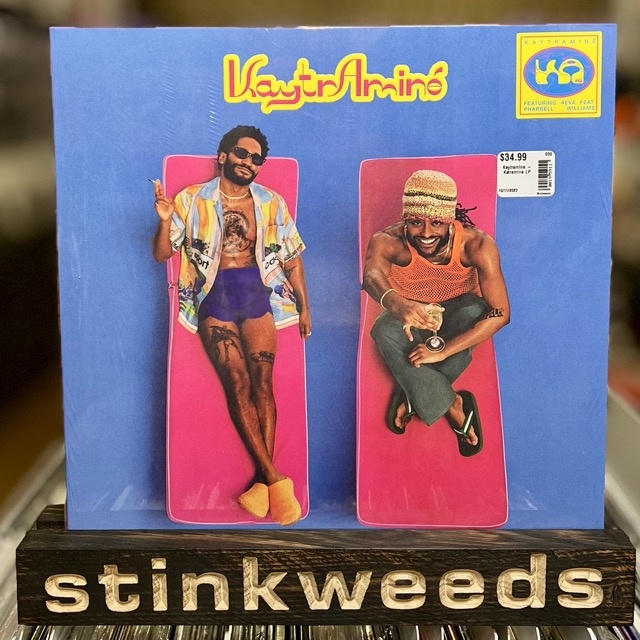 Kaytramine - Kaytramine (Amine + Kaytranada) LP
The album has been a labor of love spanning nearly a decade with the origins of Kaytramine trace back to 2014, when Amine unveiled "Not At All," an unofficial remix of Kaytranada's 2013 track "At All." Impressed by Amine's rendition, KAYTRANADA extended a hand to collaborate officially, leading to his production contributions on three songs from Amine's 2015 mixtape, Calling Brio. Kaytramine showcases the pair reigniting their innate chemistry, further solidifying their musical bond.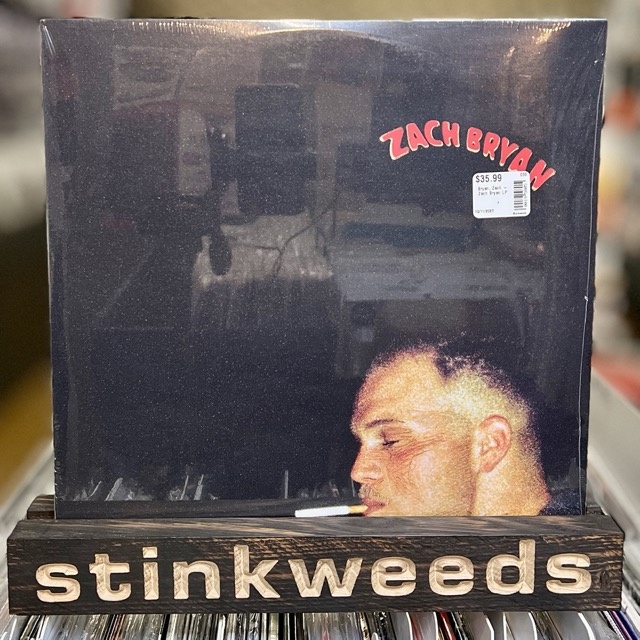 Zach Bryan – Zach Bryan CD/2xLP (WB)
The self-titled album from singer-songwriter-producer Zach Bryan is an expansive yet intimate 16-track set that explores the Grammy-nominated artist's Oklahoma roots as well as his vast and varied confluence of musical and literary influences. The album boasts appearances from The Lumineers on the song "Spotless", country superstar Kacey Musgraves on album highlight "I Remember Everything", as well as features from Sierra Ferrell on "Holy Roller" and The War and Treaty on "Hey Driver".
COMING NEXT WEEK!
BRENDAN PERRY - Eye Of The Hunter LP
DAVID BOWIE - Pinups LP reissue
CHVRCHES - Bones Of What You Believe LP reissue
LIZ PHAIR - Exile In Guyville LP reissue
TYLER THE CREATOR - Wolf LP reissue
VINCE GUARALDI - Charlie Brown Thanksgiving LP
ROLLING STONES - Hackney Diamonds CD/LP
BOMBAY BICYCLE CLUB - My Big Day CD/LP
JOE STRUMMER - Streetwise LP reissue
SHINDELLAS - Shindo CD/LP
SAMPHA - Lahai CD/LP
CHARLIE MEGIRA - Love Police CD/LP
DIRTY THREE - Ocean Songs LP reissue
GLEN HANSARD - All That Was East Is West Of Me Now CD/LP
LYNC - These Are Not Fall Colors LP
SHINS - Chutes Too Narrow CD/LP (20th Anniv)
TIMBER TIMBRE - Lovage CD
DURAND JONES - Ride or Die 7"
NINA NASTASIA - Blackened Air LP reissue
VARIOUS - Still Sad About The Times LP
BLINK 182 - One More Time CD/LP
BRIAN JONESTOWN MASSACRE - Abandon Ship 12"
DEVO - 50 Years Of De-Evolution LP
BOB DYLAN - Mixing Up The Medicine LP
TOM PETTY - Mojo LP
SIOUXSIE - Mantaray LP reissue
LIL UZI VERT - Pink Tape LP
ART BLAKEY - Mosaic LP reissue
HANK MOBLEY - No Room For Sounds LP reissue
BIG THIEF - Vampire Empire b/w Born for Loving You 7"
FIELDS OF THE NEPHILIM - Nephilim Expanded Edition LP