Login
Log in if you have an account
Dont have an account? Register
New Releases & Staff Picks - 10/20/23
19 Oct 2023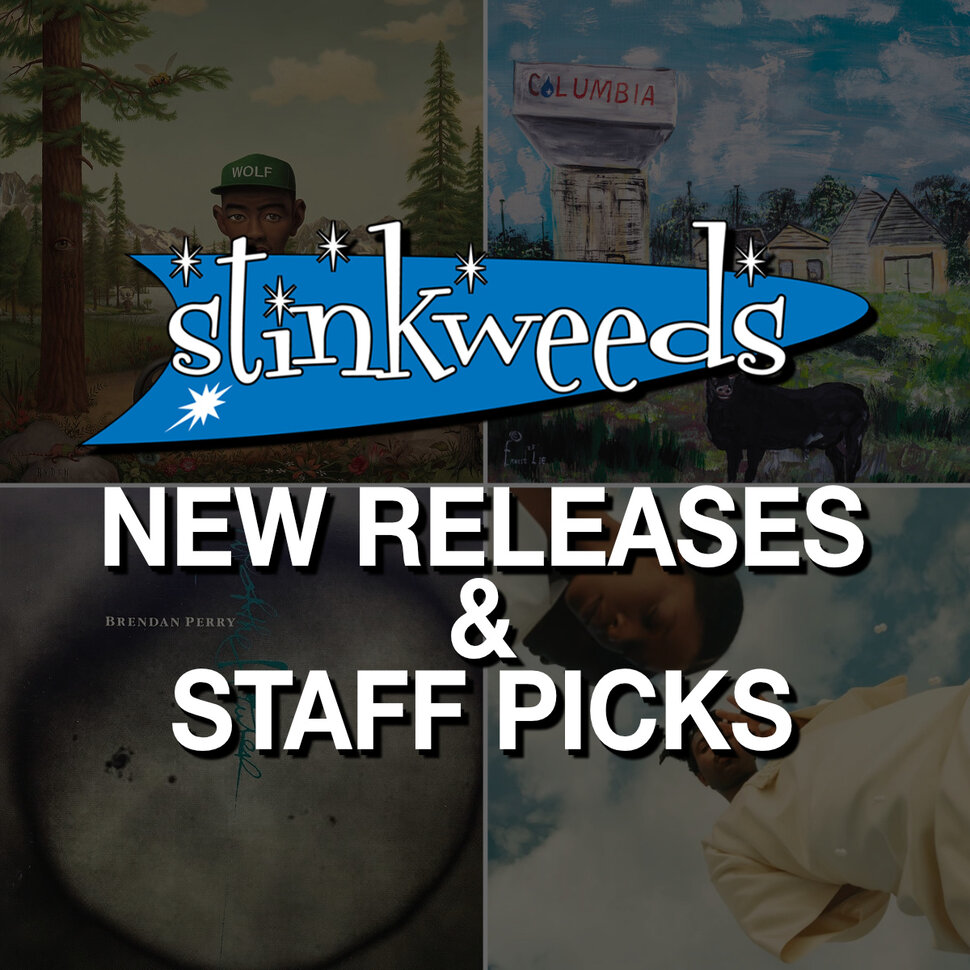 Staff Picks
Lindsay - Liz Phair reissue and Reverend Kristin Michael Hayter
Dario - Nina Nastasia and Dirty Three reissues
Caleb - Charlie Megira & The Modern Dance Club reissue 
Kimber - Antônio Carlos Jobim reissue
Zach -  Sampha, The Shins Reissue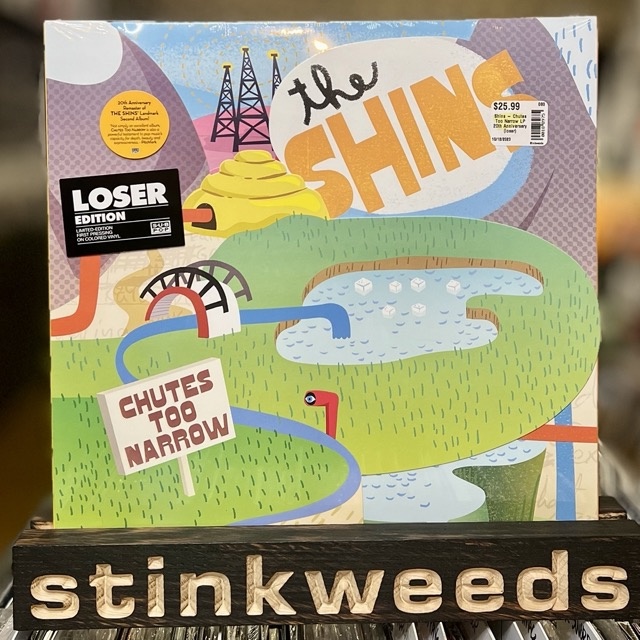 The Shins – Chutes Too Narrow CD/LP+MP3 (Sub Pop)
This 2023 edition of The Shins's beloved second album, Chutes Too Narrow, celebrates the album's 20th anniversary with a fresh remaster by Adam Ayan, supervised by band leader James Mercer, and lovely new packaging for the vinyl. Chutes Too Narrow was recorded in James' basement home studio, with later mixing assistance from Phil Ek (Built to Spill, Modest Mouse, David Cross, Les Savy Fav, etc.). And, with 10 songs, clocking in at just over 30 minutes, Chutes Too Narrow is a brief yet entirely scintillating glimpse at chiming, reflective and perfectly skewed pop innovation. It was released to widespread acclaim in 2003, garnering Pitchfork's Best New Music, four stars from Rolling Stone, and raves from the New York Times, MOJO, the Village Voice, SPIN, and tons more. It subsequently made best-of-the-decade lists from The AV Club, NME, Paste, Pitchfork, and Uncut.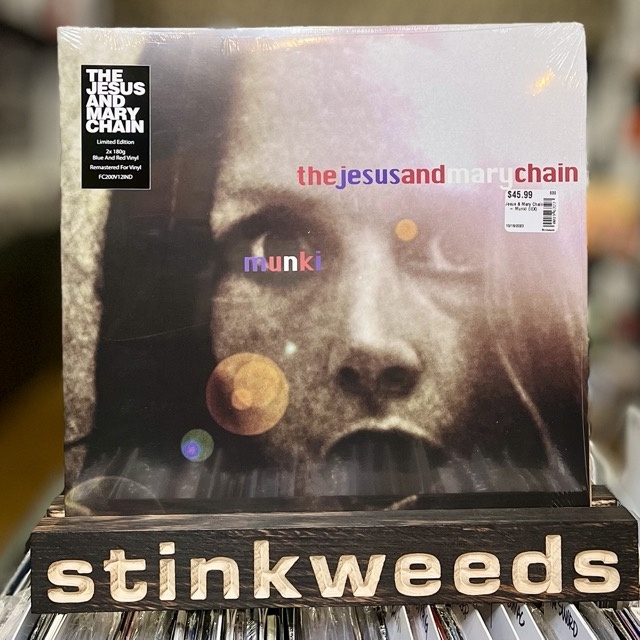 The Jesus And Mary Chain – Munki [Reissue/1998] CD/2xLP (Cooking Vinyl)
Munki is the sixth studio album by Scottish rock band The Jesus and Mary Chain, originally released in 1998. After leaving Blanco y Negro, the Reid brothers signed to Sub Pop in the US and Creation, who had released their debut single "Upside Down" in 1984, in the UK. Munki was – up until the Mary Chain's reformation in 2007 – an experimental rock'n'roll masterclass turned swan song for the Reid brothers, whose fractious in-fighting culminated in the band's break-up less than a year after its release. [An indie store exclusive blue & red color vinyl pressing is available.]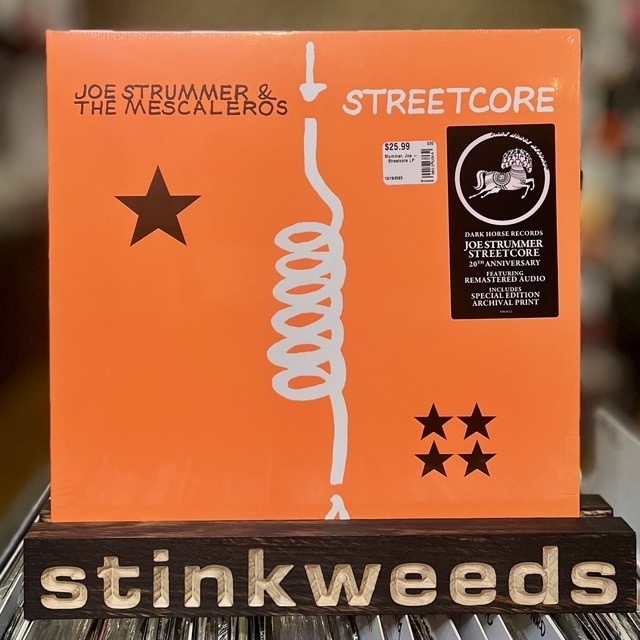 Joe Strummer & The Mescaleros – Streetcore [Reissue/2003] CD/LP (BMG)
Streetcore is the third and final studio album by Joe Strummer & The Mescaleros. The album was completed after the death of frontman Joe Strummer, primarily by Martin Slattery and Scott Shields, and released on October 21, 2003. The album marks the band's transition from their previous genre-bending work to a more straightforward rock album, reminiscent of Strummer's early work with the Clash.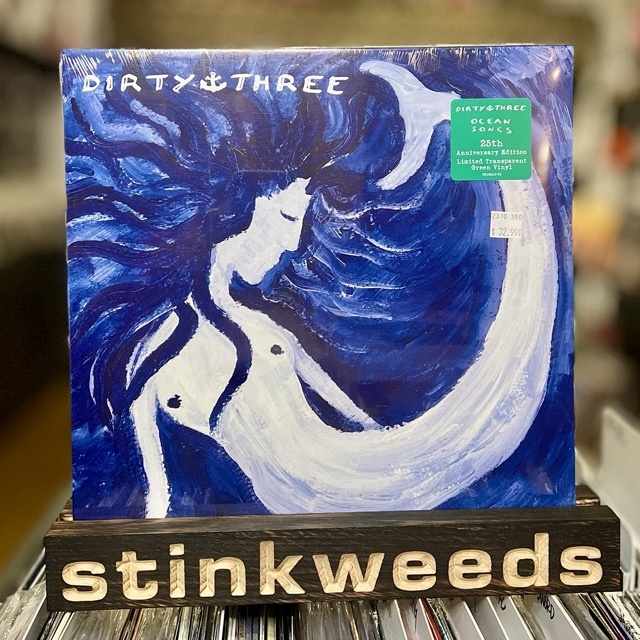 Dirty Three – Ocean Songs [Reissue/1998] LP (Touch And Go)
Translucent green colorway. Recorded by Steve Albini at Chicago's Electrical Audio and released in 1998, Ocean Songs is Dirty Three's fourth album. It sees them straying a bit from the manic dynamics of 1996's Horse Stories, where the songs were at first coaxed into existence, only to be bashed apart in a raucous ending. Ocean Songs plies the listener with tales of longing and weariness, although hope is just around the corner.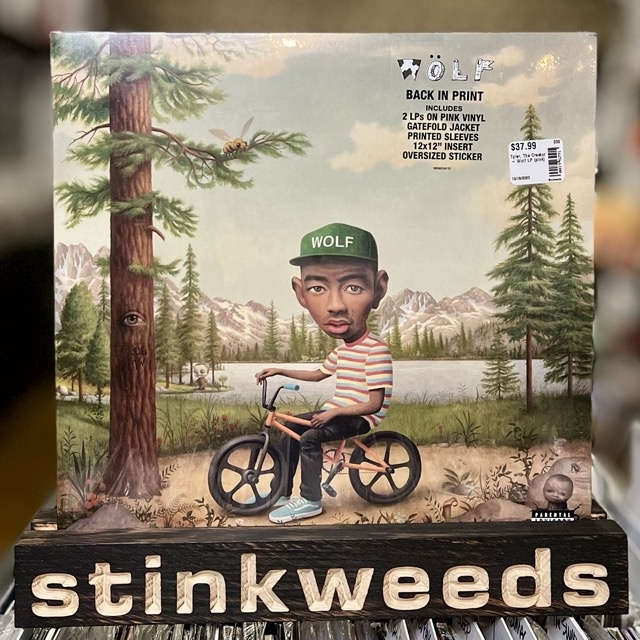 Tyler, The Creator – Wolf [Reissue/2013] 2xLP (Columbia)
Long out-of-print on vinyl, Tyler, The Creator's classic album Wolf finally receives an official repress. The album is pressed on two pink-color LPs in a gatefold jacket with printed inner sleeves and a 12"x 12" insert. The package also includes an oversized sticker of Tyler's face.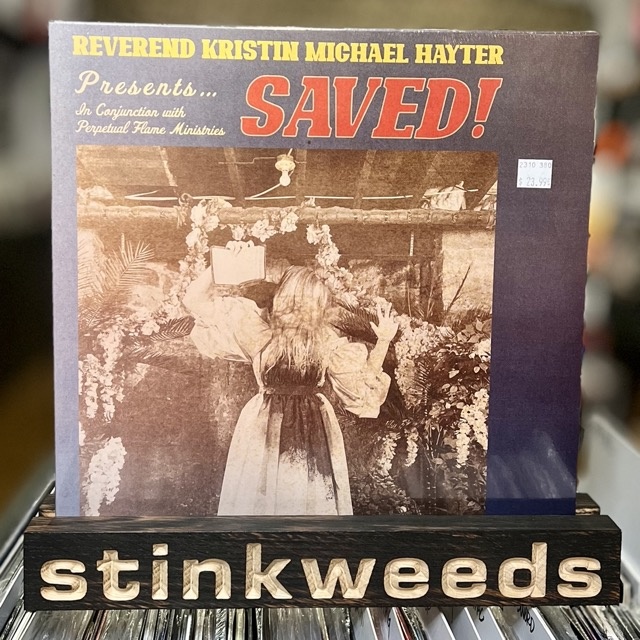 Reverend Kristin Michael Hayter - Saved! LP (Perpetual Flame Ministries)
SAVED! is an apocalyptic revelation on the complex, sometimes ugly, always nonlinear process of healing. Herein, Reverend Kristin Michael Hayter documents an earnest attempt to achieve salvation through the tenets of charismatic Christianity, focusing on the Pentecostal-Holiness Movement, which dictate that one's closeness to God is demonstrated through transcendental personal experience. Sonically and thematically, the record is both a logical conclusion to and a significant departure from Hayter's previous work as Lingua Ignota; while she continues to use historical avant-garde technique and formal constraints superimposed over accessible frameworks, she also strips down her instrumentation and degrades audio to provide a sense of musicological antiquity. Similar to Lingua Ignota, the record is steeped in pathos, but now the wrath of God gives way to His deliverance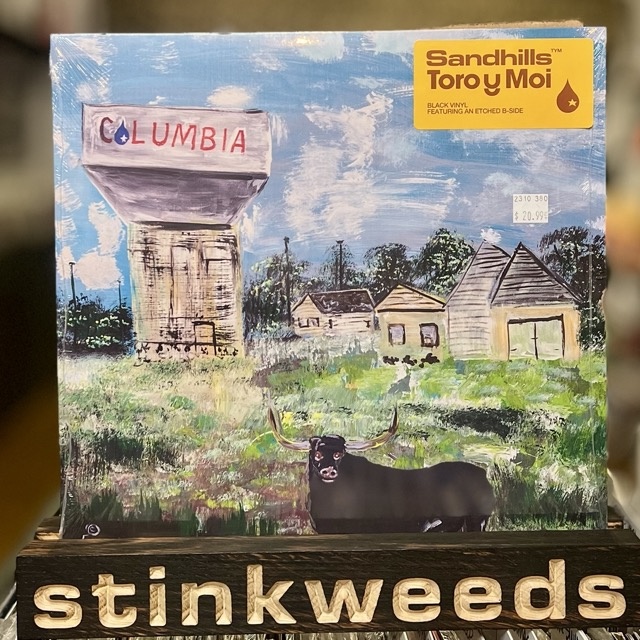 Toro Y Moi - Sandhills LP (Dead Oceans)
Toro y Moi's Sandhills is both a tender love letter to Chaz Bear's hometown of Columbia, South Carolina, and a poignant, bittersweet acceptance that one can never really go back home. Recalling Sufjan's Seven Swans or Karen O's soundtrack work for Where The Wild Things Are, these loping folk-pop songs are themselves a sort of Saturn return, reminiscent of Bear's first handmade CD-Rs as Toro y Moi. Bear gave them out to friends in the earliest days of the moniker, the releases stuffed in the Case Logic visor of their cars, and each listen brings a little more of that detail to life: the mall after which Sandhills is named; the teenaged friends spending aimless hours there, full of big ennui and bigger dreams; the late-capitalist decline and empty big box stores of Sandhills today. Chaz Bear, Toro y Moi, is now a globally beloved indie-pop icon. But Sandhills, with its banjo and lap steel flourishes and its wide-eyes wonder, concedes that you never quite totally rid yourself of those adolescent blues.
Brendan Perry - Eye of the Hunter / Live at the I.C.A. CD/LP (4AD)
A long awaited expanded repress of the debut solo album from Dead Can Dance's Brendan Perry, Eye Of The Hunter has been remastered at Abbey Road, and expanded to include Live at the I.C.A. The live album is a true collectible and was recorded during 4AD's infamous 13 year itch residency at the storied London venue in 1993. This is a double LP, upgraded to a gatefold sleeve by original designer Chris Bigg. Eye Of The Hunter is pressed on transparent teal, and Live at the I.C.A is pressed on seafoam green.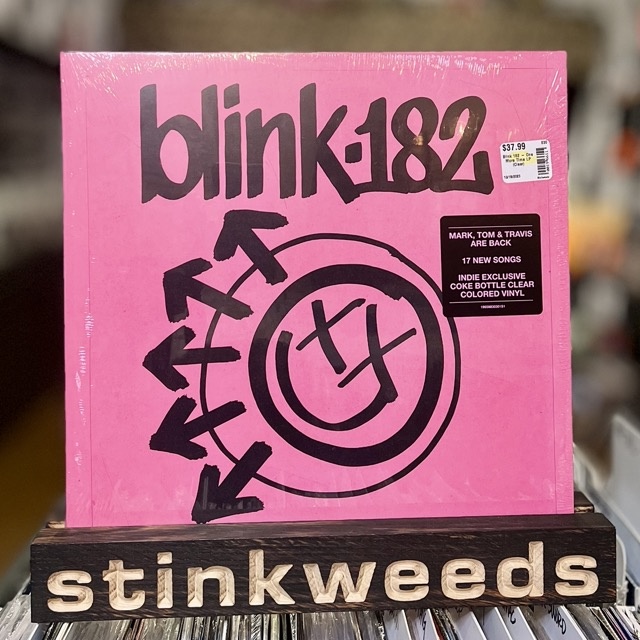 blink-182 – One More Time… CD/LP (Columbia)
One More Time... is the highly anticipated new album from blink-182, featuring the group's iconic lineup together again – Mark Hoppus (bass, vocals), Tom DeLonge (guitar, vocals), and Travis Barker (drums). The trio recorded One More Time... over the course of 2022 and 2023 amid their blockbuster reunion tour, which sold out arenas, amphitheaters, and stadiums across the world. One More Time… features 17 new songs that capture the band at the top of their game, layering in themes of tragedy, triumph, and most importantly, brotherhood. [An indie store exclusive coke bottle green color vinyl pressing is available.]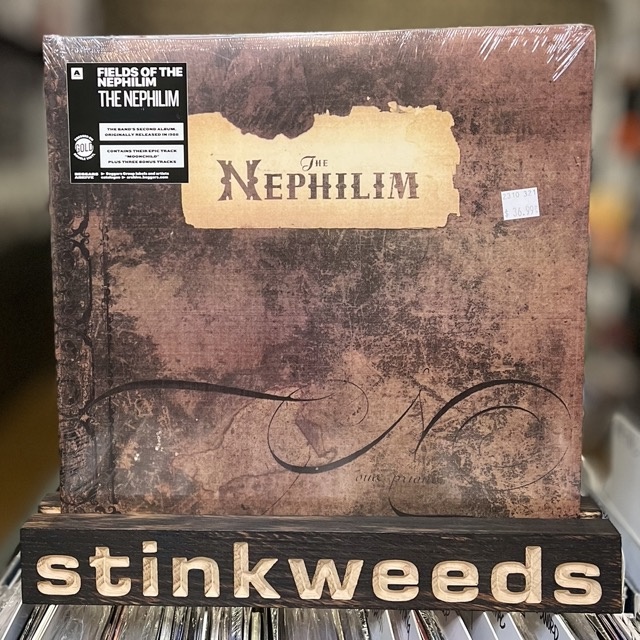 Fields Of The Nephilim – The Nephilim [Reissue/1988] 2xLP (Beggars Banquet)
The second Fields Of The Nephilim album, The Nephilim, was released 35 years ago by Situation Two/Beggars Banquet in 1988, and not pressed on vinyl since then. The album is pressed on golden brown vinyl and is expanded to a double LP. The Nephilim contains their epic, legendary track "Moonchild" plus three bonus tracks. Formed in 1984, Fields Of The Nephilim is the creation of vocalist and front man Carl McCoy. Highly influential, especially in the world of goth, but also within the metal and electronic genres, their legacy endures to this day.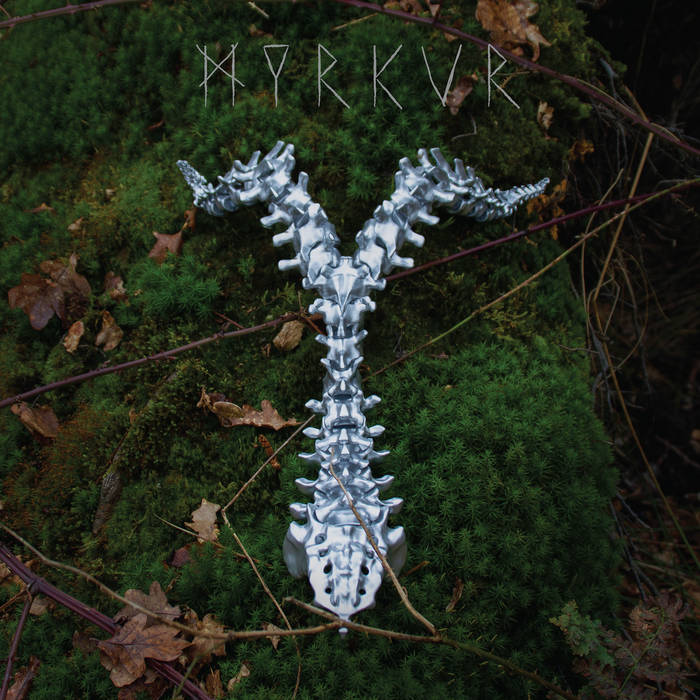 Myrkur – Spine CD/LP (Relapse)
Myrkur (Amalie Bruun) returns with her highly anticipated new album, Spine. The new album is a tour-de-force, amalgamating some of the most exciting, innovative, and genre-defying moments from Myrkur's catalog into something that is haunting, extreme, and brilliant as ever. Spine relates to Myrkur's personal mythology. Written during one of the most difficult times in Amalie Bruun's life - Spine is the direct result of her experiences following childbirth. From the love and euphoria that comes with motherhood, to the fears of the unknown and the mysteries of the journey ahead, Spine is ultimately an album about seeking balance amidst chaos. To Bruun/Myrkur, the record explores the very human nature of what it means to be a mother and finds resonances with Scandinavian mythology to do so. [A limited-edition silver color vinyl pressing is available.]
The Rolling Stones – Hackney Diamonds CD/LP (Geffen)
Hackney Diamonds, the hugely anticipated new album by The Rolling Stones, and follows the release of 2016's Grammy Award winning Blue & Lonesome, which featured brilliant versions of blues tracks that helped shape their sound. Hackney Diamonds also marks the band's first studio album of original material since 2005's A Bigger Bang. Late drummer Charlie Watts features on two tracks, "Mess It Up" and "Live By The Sword". "Live By The Sword" additionally features bass from former Stones bassist Bill Wyman. "Sweet Sounds Of Heaven" features vocals from Lady Gaga and keys and piano from Stevie Wonder, and "Bite My Head Off" includes bass from Paul McCartney, while "Get Close" and "Live By The Sword" features piano from Elton John.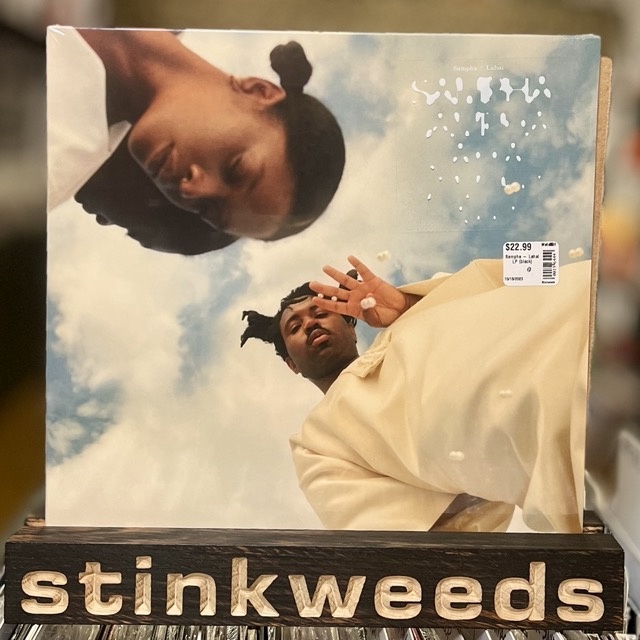 Sampha – Lahai CD/LP (Young)
Sampha releases his sophomore album Lahai. Taken from his paternal grandfather's name, which is also Sampha's middle name, Lahai revels in the awe and magic of our existence, synthesizing the exquisite chaos that one experiences confronting the cycle of life and the beyondness. Like its maker, Lahai defies clear categorization. Spanning jazz, soul, rap, dance, jungle, and west African music, Lahai sees Sampha elevating his production and vocal ambition to great new heights. A notable singer, songwriter, and producer, it's no wonder that artists like Kendrick Lamar, Stormzy, Travis Scott and previously, Drake, Solange, Frank Ocean, Beyoncé, Lil Wayne, and Alicia Keys have all tapped the artist for his inimitable voice plus songwriting and production contributions to their music. [An indie store exclusive white color vinyl pressing is available.]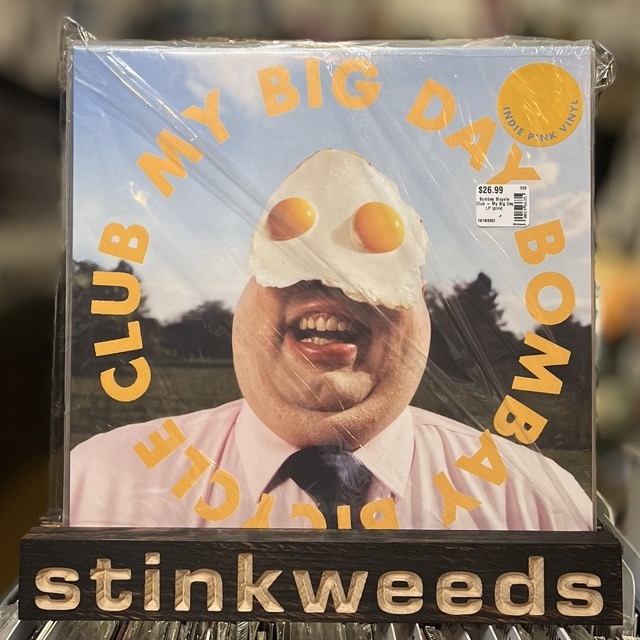 Bombay Bicycle Club – My Big Day CD/LP (MMM)
Heading back to the band's studio in London, Bombay Bicycle Club has lovingly crafted their sixth album, My Big Day. It's a powerful, expansive body of work, replete with an irrepressible dose of joy. My Big Day also found the band's studio door wedged open for a collaborative experience, inviting the likes of Jay Som, Nilüfer Yanya, Holly Humberstone and Damon Albarn who all contributed as guests. On first listen, Bombay Bicycle Club has opened the curtains and let this revelatory set of vibrant, joyous compositions bask in the sunshine. It's an album that means business, sculpted by one of Britain's best guitar bands. [An indie store exclusive pink color vinyl pressing is available.]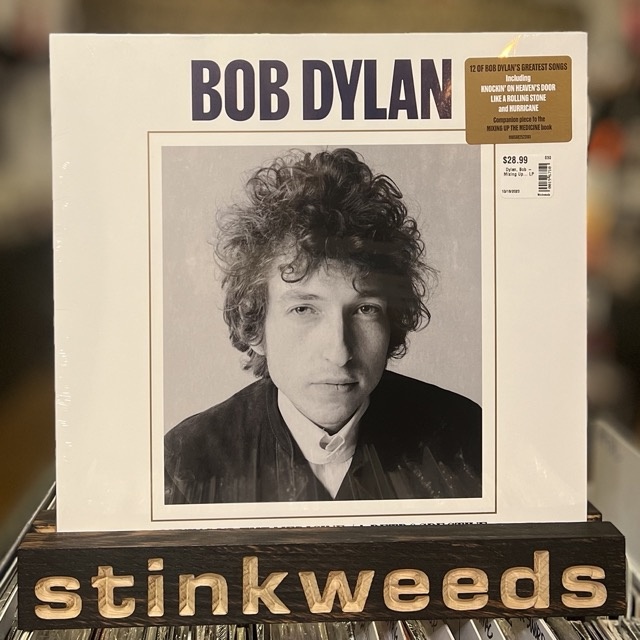 Bob Dylan – Mixing Up The Medicine / A Retrospective CD/LP (Sony Legacy)
Mixing Up The Medicine is a 2023 career-spanning compilation containing 12 of Bob Dylan's greatest songs, including "Knocking On Heaven's Door", "Like A Rolling Stone" and "Hurricane". It serves as the companion piece to the Mixing Up The Medicine book, which offers an unprecedented look into the Bob Dylan Archive. Set for release on Oct. 24, 2023, this magnum opus will include nearly 1,000 images, most of which have never been seen by the public, alongside original essays by prominent writers and artists.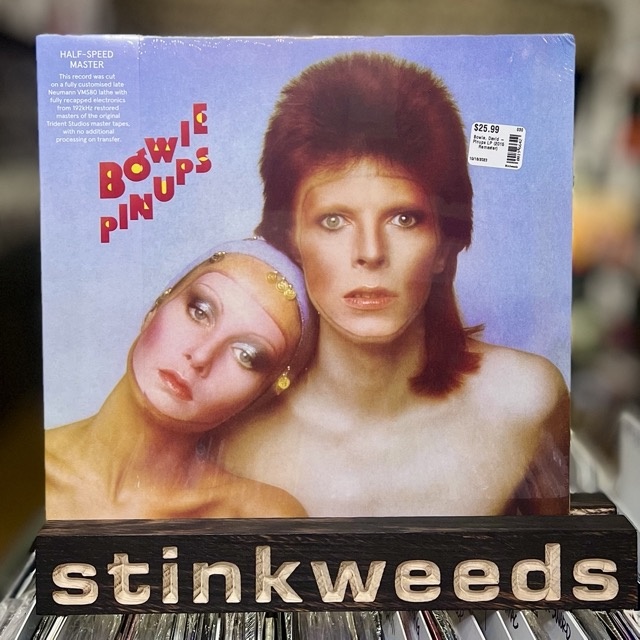 David Bowie – Pinups [Reissue/1973] LP (Rhino/Parlophone)
October 2023 marks the 50th anniversary of the release of David Bowie's classic collection of cover songs, Pinups, originally released October 19, 1973 - a mere six months after the legendary Aladdin Sane and three months after the infamous final Ziggy Stardust show at Hammersmith Odeon, where he put the Ziggy persona to rest along with The Spiders From Mars. On October 20, 2023, one day after its Golden Jubilee Pinups is reissued as a limited-edition 50th anniversary half-speed mastered LP. This new pressing was cut on a customized late Neumann VMS80 lathe with fully recapped electronics from 192kHz restored masters of the original master tapes, with no additional processing on transfer.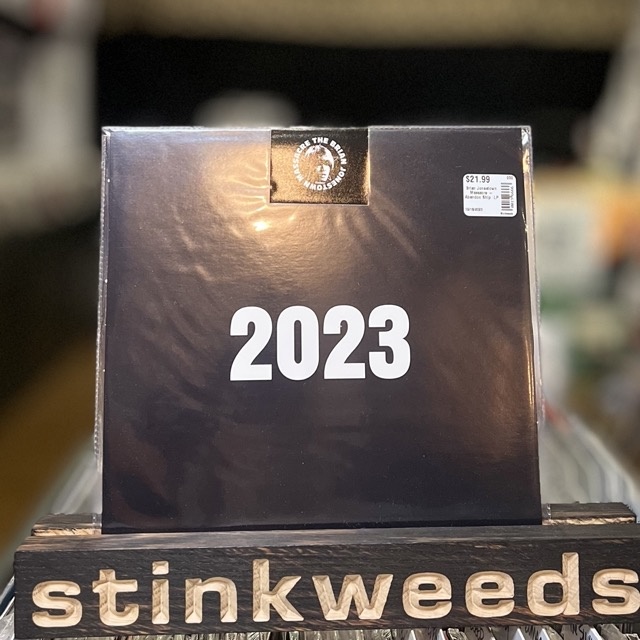 The Brian Jonestown Massacre – 2023 10" (A Recordings)
New EP release from the dare-you-to-die-first alternative rock icons.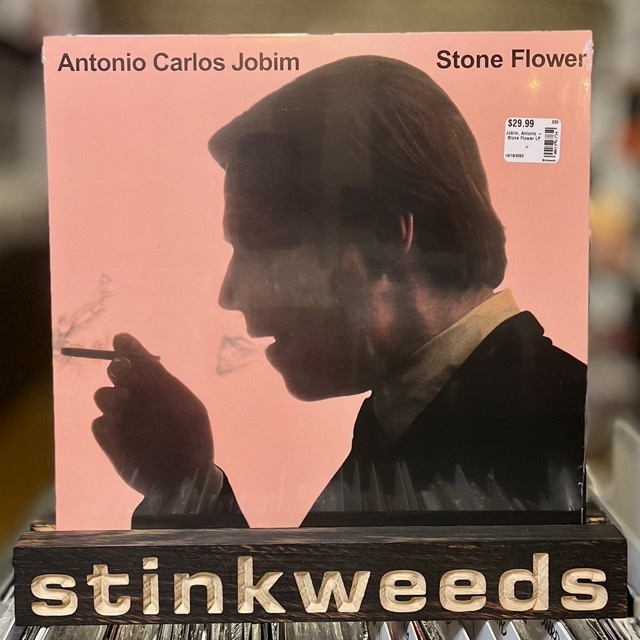 Antônio Carlos Jobim – Stone Flower LP [Reissue/1970] (Endless Happiness)
Antônio Carlos Jobim was a primary force behind the evolution of bossa nova and his sixth studio release Stone Flower is an absolute classic. The album is emblematic of '70s bossa with its seductive samba beat fused with elements of modern jazz provided by a star-studded supporting cast of Ron Carter, Hubert Laws, Airto Moreira, and Joe Farrell.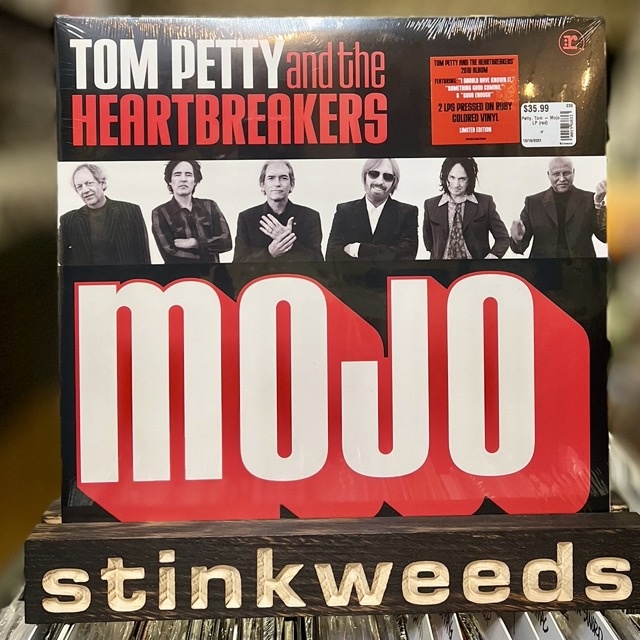 Tom Petty and The Heartbreakers – Mojo [Reissue/2010] 2xLP (Reprise)
Limited-edition translucent ruby red double vinyl LP pressing. What makes Mojo special is that it was recorded live in the band's legendary rehearsal space, "The Clubhouse" in Los Angeles. There are no overdubs or studio trickery. What you hear is what Tom and The Heartbreakers created live at that time.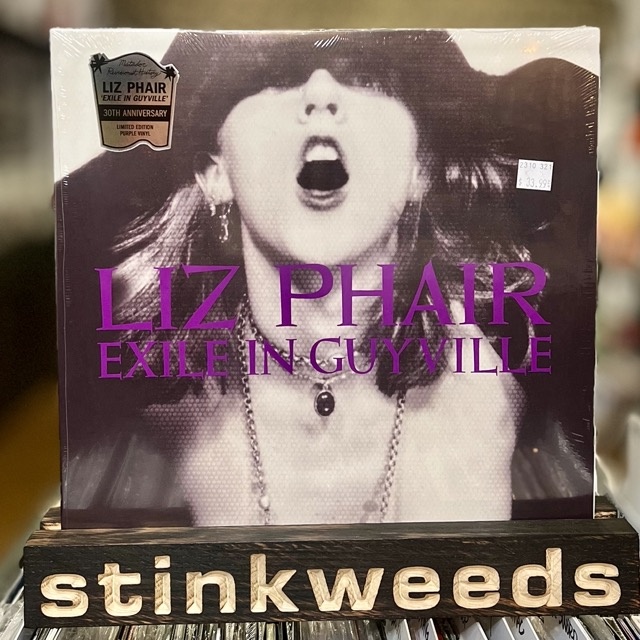 Liz Phair – Exile In Guyville [Reissue/1993] 2xLP (Matador)
This year marks the 30th anniversary of Liz Phair's beloved debut record, Exile In Guyville, which was first released on June 22, 1993 via Matador. The album has been reissued on limited edition purple vinyl. An 18-track double album loosely framed as a song-by-song reply to The Rolling Stones' Exile on Main St., Exile In Guyville was dubbed a classic upon arrival. The album's profile has only risen in the ensuing years. It is now regarded as an iconic work and a feminist landmark, recently cracking the top ten of Pitchfork's "Best 150 Albums of the 1990s" (#4) and the top 100 of Rolling Stone's "Best 500 Albums of All Time" (#56).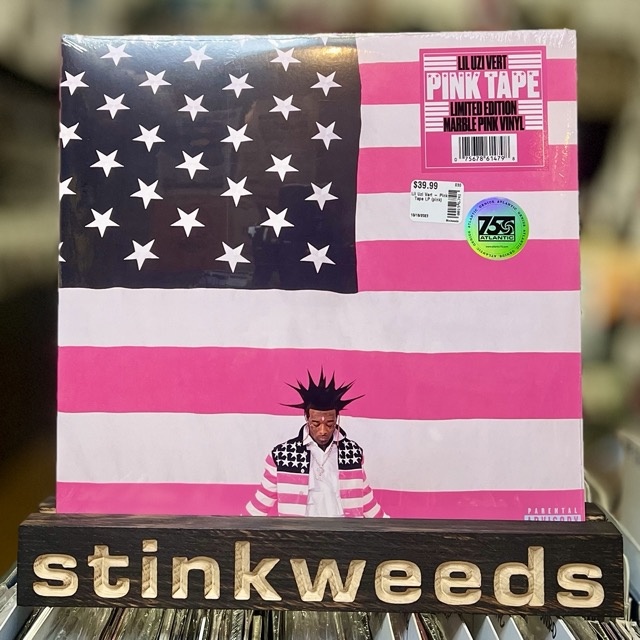 Lil Uzi Vert – Pink Tape 2xLP (Atlantic)
Double pink color vinyl pressing. Grammy-nominated Diamond-selling rap superstar Lil Uzi Vert flaunts a vision and fashion sense just as loud as his futuristic sound. Igniting the scene with their own fire, they have exploded into a hip-hop rockstar and become one of today's biggest and most influential artists. Following the Red & White EP (2022), Uzi has made an explosive return last fall with the Jersey club inspired anthem "Just Wanna Rock", leading to his highly anticipated new album Pink Tape. Over the years, the rap superstar has also collaborated with the likes of Justin Bieber, Tyler The Creator, Nicki Minaj, Travis Scott, Kanye West, Metro Boomin, 21 Savage, Gunna, Lil Durk, Meek Mill, Pharrell Williams, The Weekend and many more. On Pink Tape Lil Uzi Vert fuses his rock and hip-hop influences, stretching their sound in new directions.
Lync – These Are Not Fall Colors [Reissue/1994] 2xLP (Suicide Squeeze)
When the grunge explosion of the early '90s elevated Seattle's flannel-clad misfits out of the divey clubs of downtown and into the mainstream, a new generation of restless artists filled the void left in the Pacific Northwest's underground music scene. The under-21 crowd making music in the wake of Nevermind seemed even less enamored with the slick production values, classic rock nods, and testosterone-fueled moshing culture that came with the Zeitgeist, favoring their own kind of Revolution Summer-style pivot away from the popular sounds of the era towards a more emotionally nuanced, melodic, and inclusive style of punk. The Puget Sound trio Lync perfectly captured the spirit of that era, blending the passionate chaos of the DC and San Diego scenes with the rough-hewn DIY pop sensibilities of Olympia's thriving indie community into one unified sound.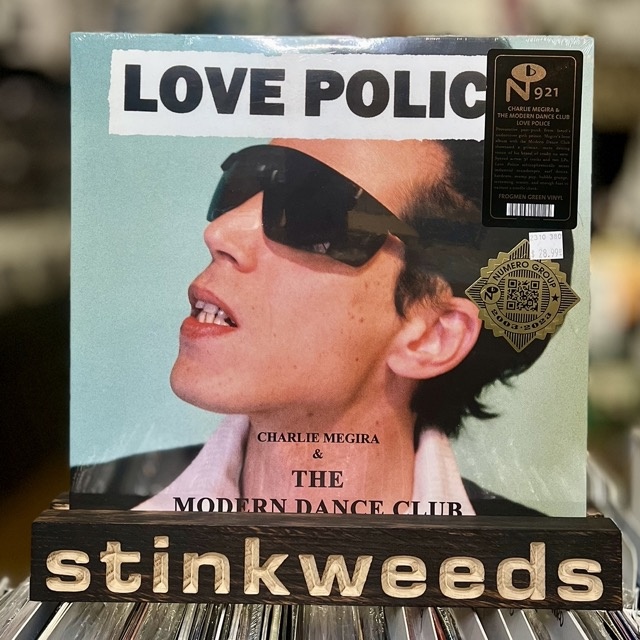 Charlie Megira & The Modern Dance Club – Love Police [Reissue/2009] 2xLP (Numero)
Provocative post-punk from Israel's undercover goth prince. Megira's lone album with the Modern Dance Club showcased a grimier, more driving vision of his brand of trashy no wave. Spread across 31 tracks and two LPs, Love Police schizophrenically mixes industrial soundscapes, surf ditties, hardcore, swamp pop, bubble grunge, screaming, ecstasy, and enough fuzz to warrant a needle check. [A limited-edition coke bottle green colorway is available.]
Myrkur – Folkesange [Reissue/2020] LP (Relapse)
Sea blue and baby pink galaxy colorway. Folkesange relinquishes black metal for a refined yet far-reaching evocation of traditional folk, combining songs ancient and new to sublimely resonant effect.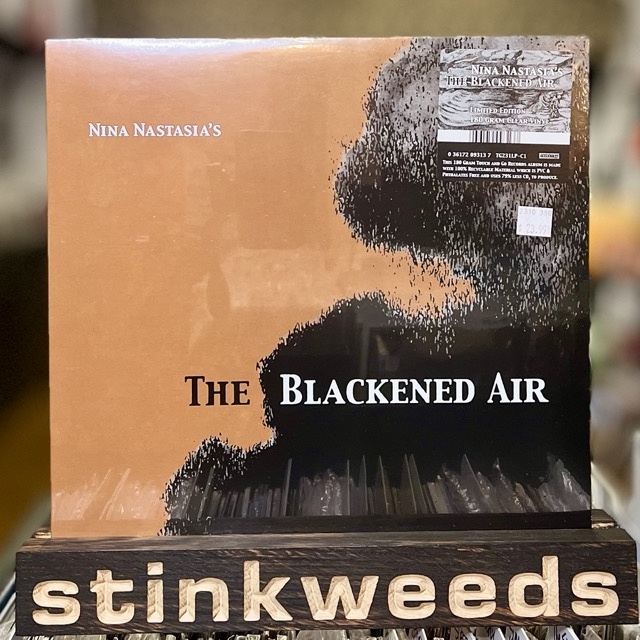 Nina Nastasia – The Blackened Air [Reissue/2002] LP (Touch And Go)
On The Blackened Air (her second album but first for Touch And Go, originally released in 2002), Nina Nastasia and her band are not content to just support a vocal melody; they pry it apart and look down its throat. The stringed and wind instruments (viola, cello, mandolin, accordion, bowed saw, acoustic and electric guitars) reach up out of the songs into rarefied territory. Little stories of Peeping Toms and the police lights they bring with them, graveyards and impolite family, epigrams against disaster, depression, simple forgetfulness, all delivered so effortlessly that the precision of the delivery registers long after its substance has left its mark. When she sings "I'm not hiding anything / I'm not trying to fool you at all," in a song titled "That's All There Is," it is all the truth.
The Slackers – Self Medication [Reissue/2008] LP+7" (Pirate Press)
Over 30+ years, The Slackers have remained one of the most prolific musical combos in the game. While drawing from a seemingly endless well of songwriting creativity, the band has released music on some of the biggest labels in independent music, as well as on much smaller boutique ska & reggae labels across the entire world. 2008's Self Medication LP was one of the latter releases, initially released on CD through Indication Records, and a single pressing on black vinyl from Special Potato/Indication. The record has been out of print for the ensuing 15 years and is a tragically overlooked chapter in the band's history.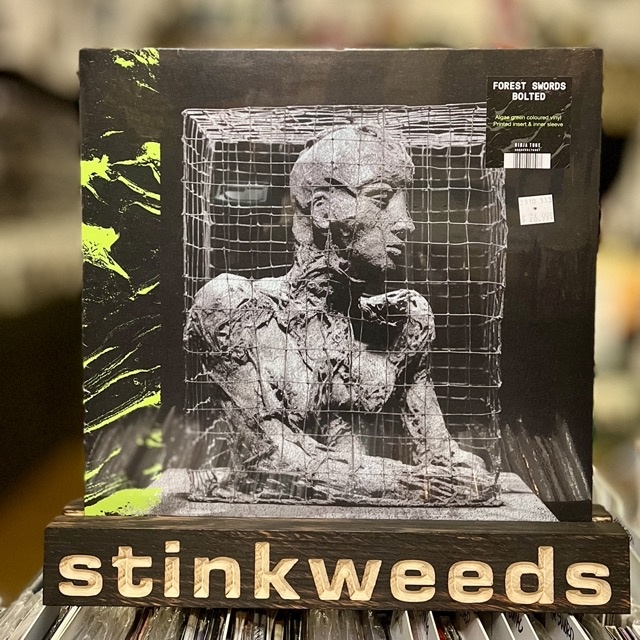 Forest Swords - Bolted CD/LP (Ninja Tune)
Spending the past few years working as an in-demand composer and sound designer – writing music for ballet, film and video games – Bolted was recorded over the past year in a warehouse factory space in Barnes' home city of Liverpool. Across its 11 tracks he dives deeper into his unique sonic vocabulary to weave together a set of tracks that sounds equally muscular and bleak, haunting and euphoric.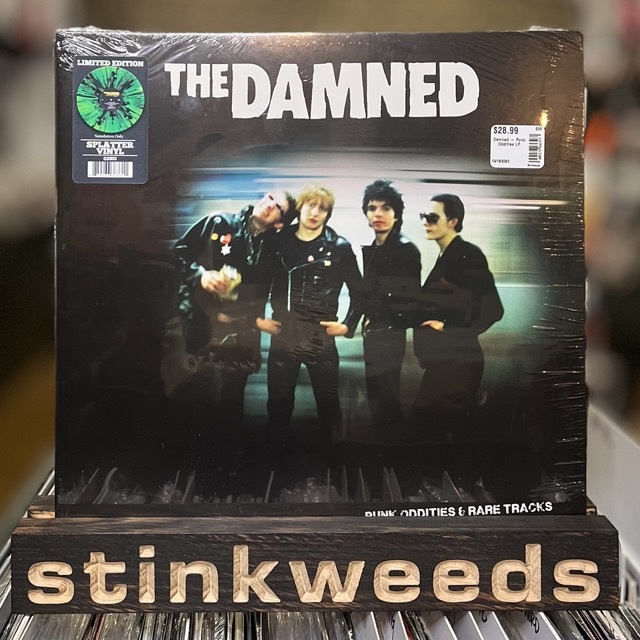 Damned - Punk Oddities and Rare Tracks 1977-82 LP (Cleopatra)
A very special compilation of rare singles, demos and live performances from oddball punk legends, The Damned! Includes incredible versions of Damned classics "Love Song," "Stranger On The Town," "i Just Can't Be Happy Today" and more classic material from the chaos years every fan will enjoy! The artistic impact of The Damned rivals that of The Clash and The Sex Pistols but, unlike many of their peers, The Damned continues to release new material to immense critical acclaim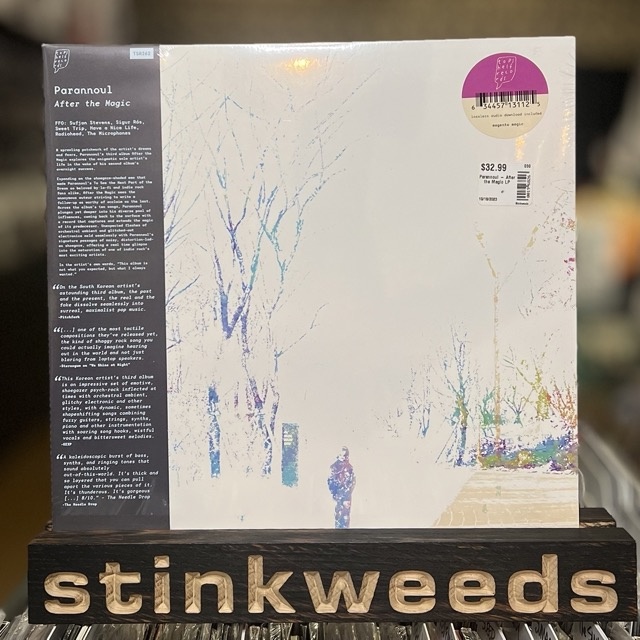 Parannoul - After The Magic LP (topshelf)
Limited 180gm magenta colored vinyl LP pressing. Includes digital download. A sprawling patchwork of the artist's dreams and fears, Parannoul's third album After the Magic explores the enigmatic solo artist's life in the wake of his second album's overnight success. Expanding on the shoegaze-shaded emo that made Parannoul's To See the Next Part of the Dream so beloved by lo-fi and indie rock fans alike, After the Magic sees the anonymous auteur striving to write a follow-up as worthy of acclaim as the last. Across the album's ten songs, Parannoul plunges yet deeper into his diverse pool of influences, coming back to the surface with a record that captures and extends the magic of it's predecessor. Unexpected flashes of orchestral ambient and glitched-out electronica meld seamlessly with Parannoul's signature passages of noisy, distortion-laden shoegaze, offering a real time glimpse into the maturation of one of indie rock's most exciting artists.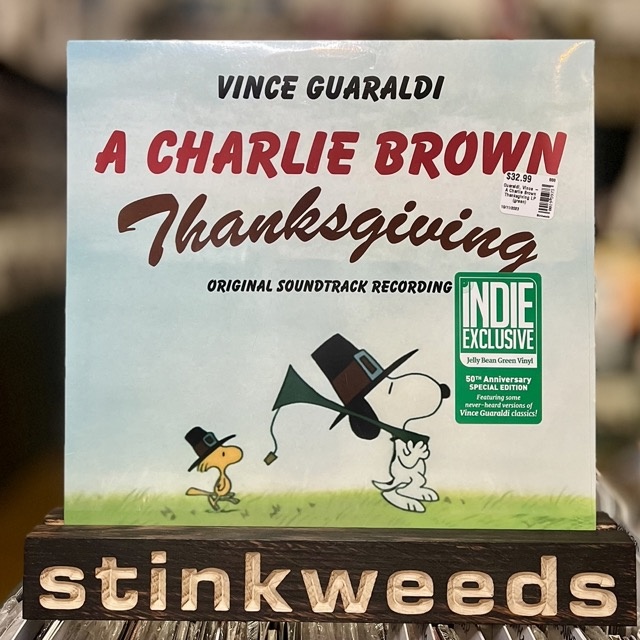 Vince Guaraldi - A Charlie Brown Thanksgiving LP
50th Anniversary Special Edition A Charlie Brown Thanksgiving. The album features the original music from the 10th Peanuts special composed by Vince Guaraldi (A Charlie Brown Christmas, It's the Great Pumpkin, Charlie Brown, A Boy Named Charlie Brown), including previously unreleased bonus takes and mixes.
COMING NEXT WEEK!
NIRVANA - In Utero CD/LP reissue
BLACK PUMAS - Chronicles Of A Diamond CD/LP
JAMILA WOODS - Water Made Us CD/LP
LARRY JUNE / ALCHEMIST - Great Escape LP
BILLY BRAGG - Roaring 40 1983-2023 CD/LP
GASLIGHT ANTHEM - History Books CD/LP
DJ SHADOW - Action Adventure CD/LP
MAYER HAWTHORNE - For All Time CD/LP
BAD BOOKS - II Revisited LP
CIRCUS DEVILS - Squeeze The Needle CD/LP
EARTHLESS - Black Heaven LP
GRAILS - Burden Of Hope LP
IVY - Realistic LP reissue
SUPERCHUNK - Misfits and Mistakes: Singles b-sides and Strays 07-23 LP
MOUNTAIN GOATS - Jenny From The Thebes CD/LP
VIDEO AGE - Away From The Caste CD/LP
WILD NOTHINGS - Hold CD/LP
ROBERT FINLEY - Black Bayou LP
JESSI COLTER - Edge Of Forever LP
ELUVIUM - Lambent Material LP reissue
1975 - Self Titled LP (10th anniv)
BLUR - Modern Life Is Rubbish LP reissue
FLAMING LIPS - Live at the Forum LP
JOSE GONZALEZ - Veneer LP reissue
KILLS - God Games CD/LP
MOGWAI - Government Commissions LP reissue
MOGWAI - Ten Rapis LP reissue
PEEPING TOM - Self Titled LP reissue
PRINCE - Diamonds and Pearls CD/LP
JAMES BLAKE - Playing Robots Into Heaven CD
TAYLOR SWIFT - 1989 (Taylor's Version) CD/LP