Login
Log in if you have an account
Dont have an account? Register
New Releases & Staff Picks - 10/6/23
05 Oct 2023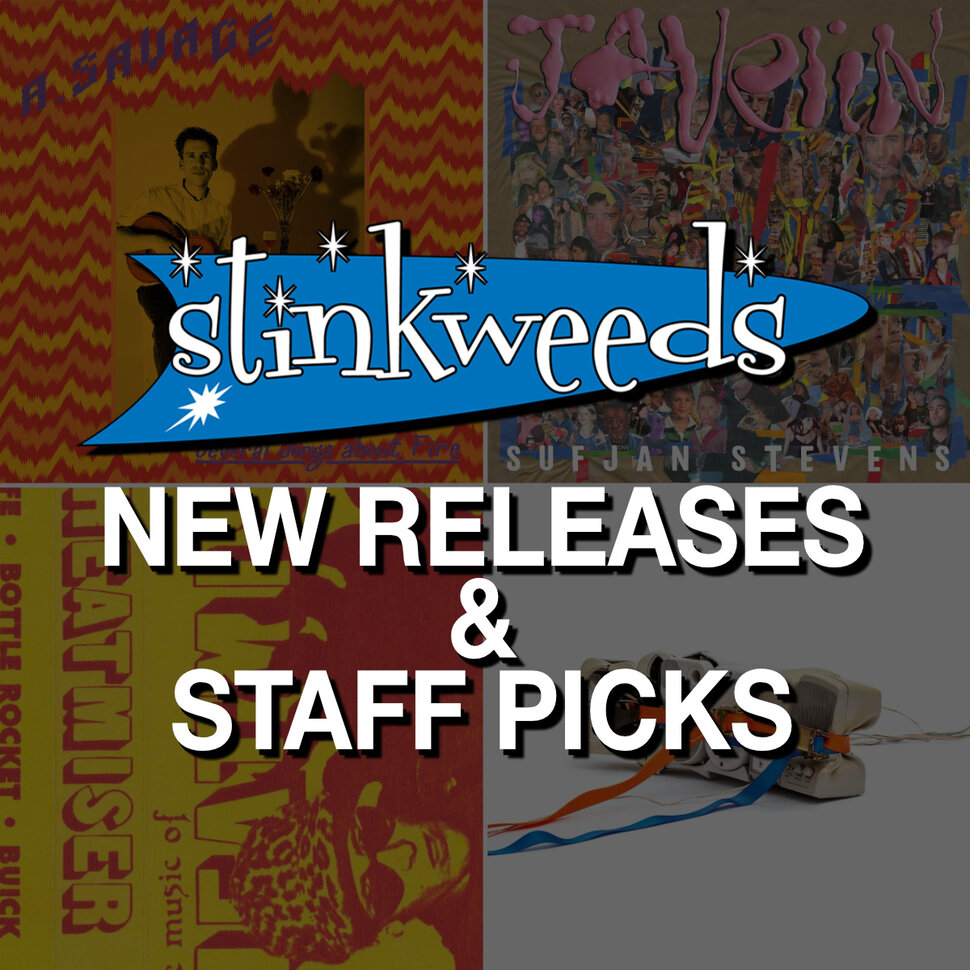 Staff Picks
Lindsay - A. Savage, The Band, Oneohtrix Point Never 
Dario - Timber Timbre and Mary Lattimore 
Caleb - A. Savage
Kimber - Pale Saints reissue and Sufjan Stevens 
Zach - Sufjan Stevens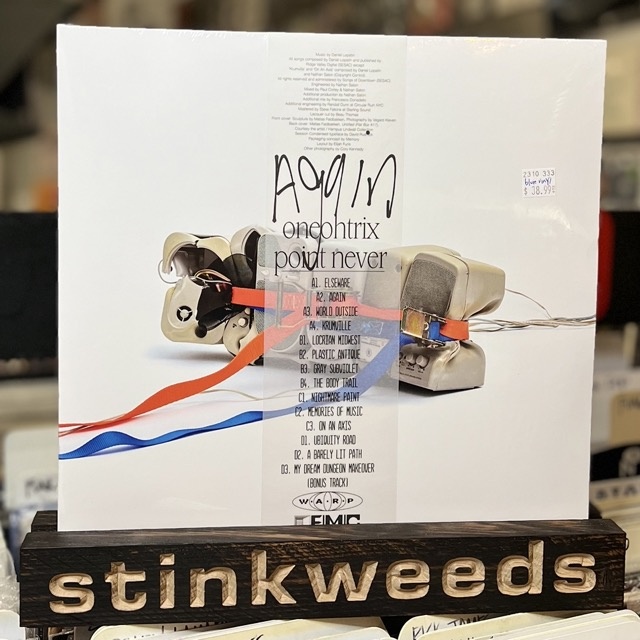 Oneohtrix Point Never – Again CD/2xLP+MP3 (Warp)
Daniel Lopatin has long been a mercurial figure in many music worlds: from vaporific eccojams to the leftfield pop of Ford & Lopatin, and the eclectic and esoteric influences of his output as Oneohtrix Point Never. 2020's Magic Oneohtrix Point Never distilled all these styles into a radio-themed retrospective, but it's his latest album Again that truly represents the incredible OPN sound, exploding and examining it at its raw, pure core. Like the alluringly visceral artwork made by artist Matias Faldbakken, Lopatin clenches and crushes sound firmly in his fist, then outstretches it in his palm as he details life condensed into a nonlinear slipstream. Again, is a glorious return to abstraction informed by Daniel Lopatin's popstar detours, a thrilling joyride we'll be wrapping our brains around for a while yet. [A limited-edition blue color vinyl pressing is available.]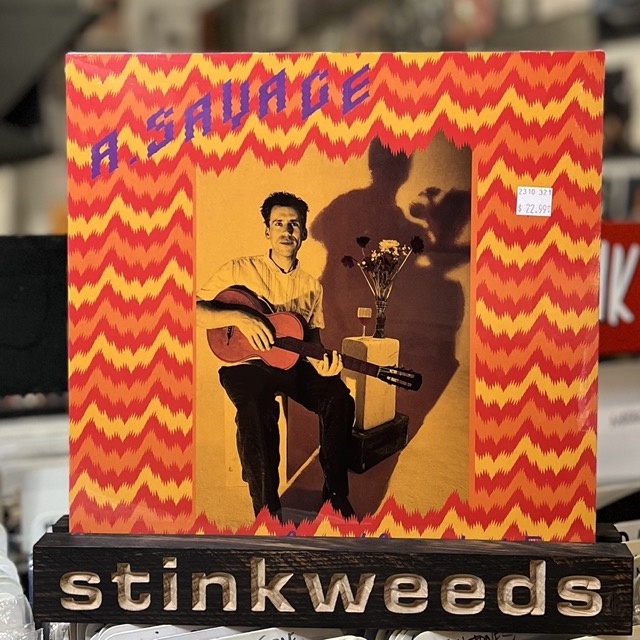 A. Savage – Several Songs About Fire CD/LP (Rough Trade)
"I imagine myself playing these songs in a small club that is slowly burning," says A. Savage of his second solo record, Several Songs About Fire. After more than a decade in New York, the co-frontman of Parquet Courts has left the city, marking his exit with a masterpiece of maturity and a worthy corollary to his first solo venture, 2017's Thawing Dawn. "Fire is something you must escape from. This album is a burning building, and these songs are things I'd leave behind to save myself." [An indie store exclusive purple color vinyl pressing is available.]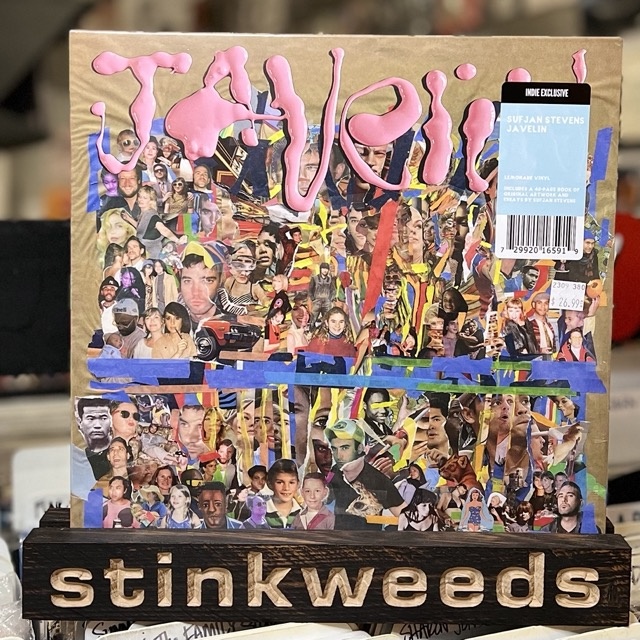 Sufjan Stevens – Javelin CD/LP (Asthmatic Kitty)
Over the course of his career, Sufjan Stevens has blurred distinctions between the major and the minor, between the details that color our existence and the big events that frame our lives. He has turned historical footnotes of States into kaleidoscopic pop and rendered the immeasurable grief of loss with intimacy and grace. His new album Javelin starts intimately: the trickle of an acoustic guitar, the patter of a lidded piano, and the cascade of a coruscant arpeggio. And then, of course, there is that disarming voice, the throughline in one of the most eclectic catalogs of any songwriter this century - soft but strong, as if the very scenes of hurt and hope it is about to share have only galvanized it through the decades. Javelin pairs musical sweep with emotional breadth, an entire lifetime of feeling woven into 42-minutes. On Javelin, Sufjan again offers gorgeous if pained glimpses of himself, so that we may see ourselves more fully. [An indie store exclusive lemonade yellow color vinyl pressing is available.]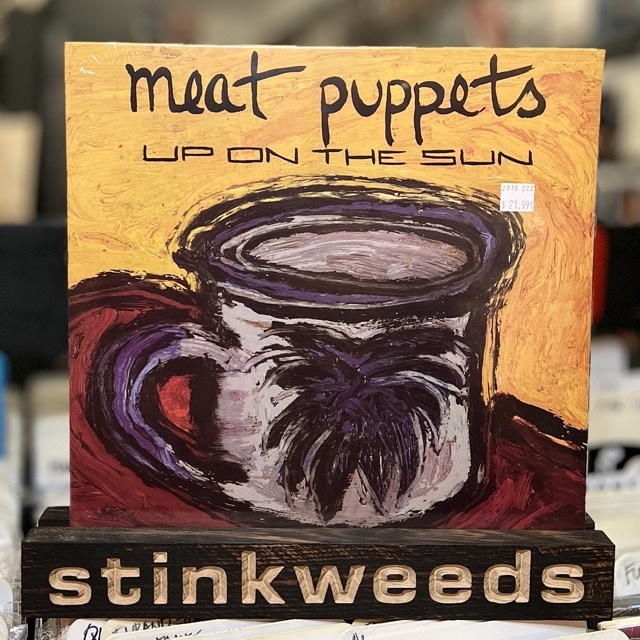 Meat Puppets – Up On The Sun [Reissue/1985] CD/LP (Megaforce)
On their second album, Meat Puppets II, the Meat Puppets staggered away from the attempts at punk formalism that hobbled their debut, and with their third LP, 1985's Up On The Sun, they well and truly came out of the musical closet — not only weren't they punks, but they could also easily pass for hippies and didn't feel the least bit self-conscious about it. [Reissues of reissue of the band's 1981 EP In A Car as well as a previously unreleased live album, Camp Songs, are available on vinyl this week.]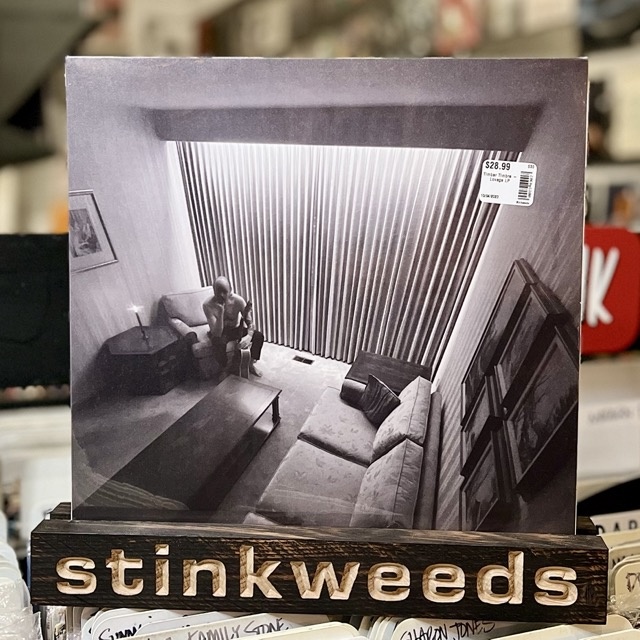 Timber Timbre – Lovage LP (Timber Timbre)
New album by Taylor Kirk, Toronto, Canada based musician who has happily worked as a producer since the last album, Sincerely, Future Pollution (2017). Now with Lovage there is new music of his own, which proves that Kirk has not only refined his working methods, but also skillfully combines different influences. [CD version due October 20.]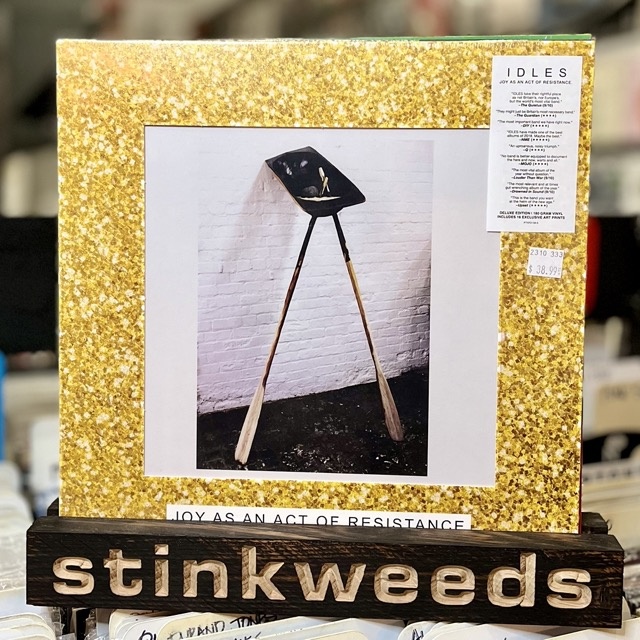 Idles - Joy As An Act Of Resistance LP deluxe reissue (Partisan)
To celebrate the fifth anniversary of the classic sophomore album, Joy As An Act of Resistance, from Grammy -nominated IDLES, we are repressing the deluxe edition.This is an exact reproduction of the original: Gatefold sleeve with gold glitter print varnish die-cut window on front cover, complete with 8 double-sided inserts (16 art prints total) to make interchangeable album artwork, 180 gram vinyl, 4-color glitter print vinyl labels to match the cover, and printed inner sleeves. Art prints were featured in the Joy As An Act of Resistance exhibitions that took place in Bristol and New York City around the release of the album.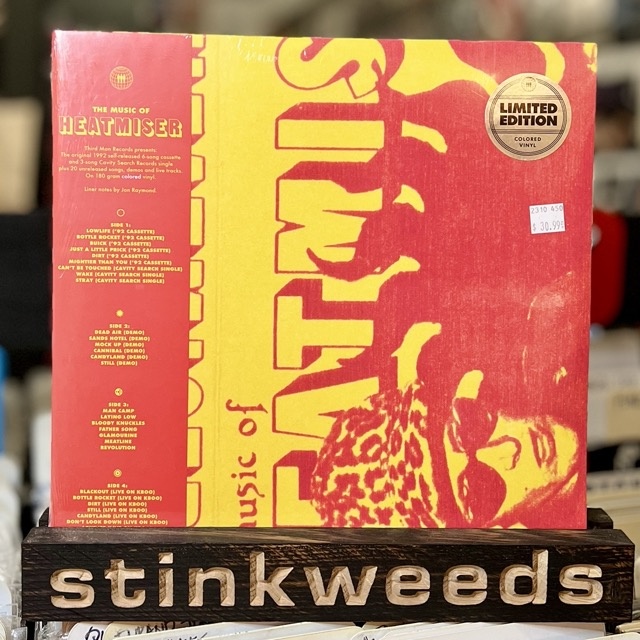 Heatmiser – The Music Of Heatmiser CD/2xLP (Third Man)
Neil Gust and Elliott Smith arrived in Portland, OR together in the summer of 1991 to start a new band with drummer/producer Tony Lash. Within a year of adding bassist Brandt Peterson on bass, they were playing across the West Coast and demoing dozens of songs for their first LP. Six of these tracks were self-released on the cassette titled The Music of Heatmiser which was sold at shows, local record shops, and handed out to record labels. The sound of the band changed a lot over three LPs, but this is Heatmiser right out of the gate. New, energetic, excited, moving quickly through styles, totally broke and making it work in whatever way possible. It's guitar rock, full blast, through 100-watt Marshall half stacks, when grunge was ascendant in the Pacific Northwest and the Portland scene was exploding. Fast, tight, loud, fun. [An indie store exclusive red/yellow sun splatter color vinyl pressing is available.]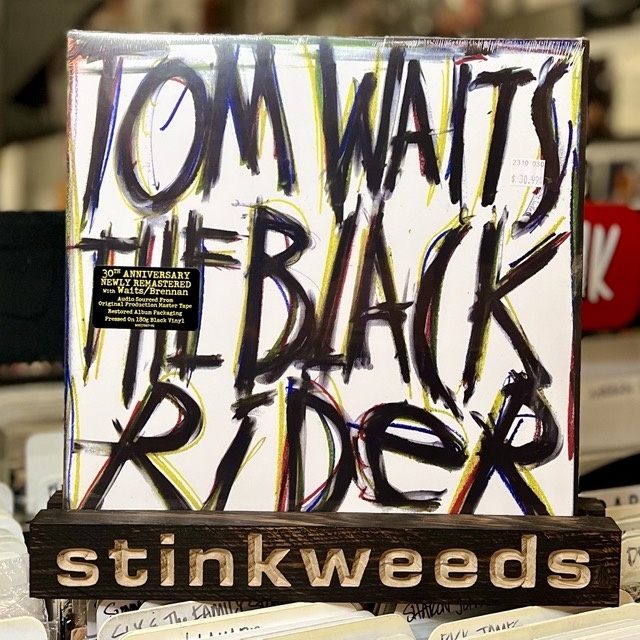 Tom Waits – The Black Rider [Reissue/1993] CD/LP (Island)
2023 Marks 30 years since Tom Waits released The Black Rider. Originally released in 1993, The Black Rider is Tom Waits' 12th studio album. The Black Rider is a musical comedy/horror collaboration between artists: Robert Wilson (director/designer) writer/Beat guru, William S. Burroughs (text) and Tom Waits and Kathleen Brennan (music). Not a cast album, this Island Records release is Tom's interpretation and performance of the songs he had originally created for the stage production of The Black Rider. The music is a Waitsian concoction of pop, vaudeville, rock, cabaret, and blues – a brew that is strangely familiar yet fresh.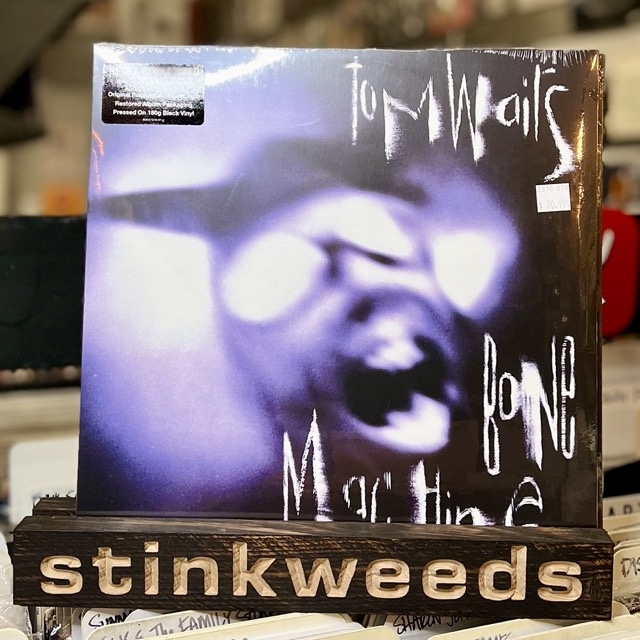 Tom Waits – Bone Machine CD/LP (Island)
Originally released in 1992, Bone Machine is Tom Waits' 11th studio album. Five years after Franks Wild Years, Bone Machine is a return to studio albums for Tom Waits. The album features David Hidalgo, Les Claypool, Brain, and Keith Richards and won a Grammy for Best Alternative Music Album. Bone Machine is rather pointedly otherworldly… another edge pusher – his most poetically and sonically daring work yet. Writing again with his longtime collaborator and wife, Kathleen Brennan, Waits acknowledges writing 'darker' material saying, "A great many songs live there, so that's where I've been digging lately." Waits calls the songs on Bone Machine "little movies for the ears."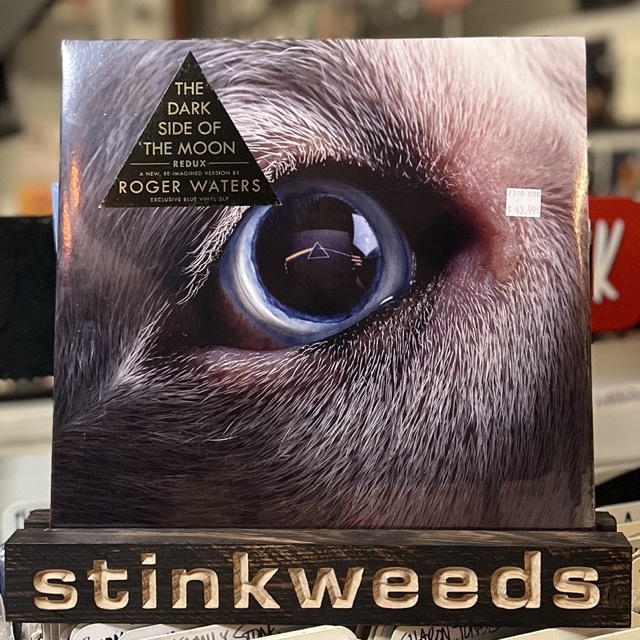 Roger Waters – The Dark Side Of The Moon Redux CD/2xLP (Cooking Vinyl)
To celebrate the 50th Anniversary year of The Dark Side Of The Moon, Roger Waters releases his homage to the original. Of The Dark Side Of The Moon Redux, Waters shared "when we recorded the stripped down songs for the Lockdown Sessions, the 50th anniversary of the release of The Dark Side Of The Moon was looming on the horizon. It occurred to me that The Dark Side Of The Moon could well be a suitable candidate for a similar re-working, partly as a tribute to the original work, but also to re-address the political and emotional message of the whole album… And it is a way for me to honor a recording that Nick and Rick and Dave and I have every right to be very proud of." [An indie store exclusive blue color vinyl pressing is available.]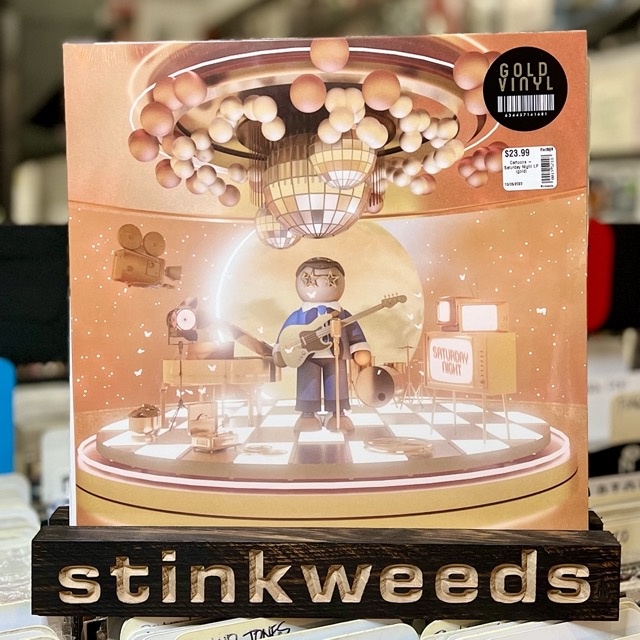 Carrtoons – Saturday Night CD (Wichita)
Soul and R&B New York-based producer Ben Carr returns as Carrtoons with his newest release, Saturday Night, his latest album, and follow-up to his debut album, Homegrown. "Described as an ode to joy, the 14-track project which features previous single 'Grace (ft. Rae Khalil)', takes comfort in the little moments of happiness that come from something as simple as spending time with your loved ones and watching one of your favorite movies. It's also a celebration of New York's thriving creative scene, and the friends Carr has made in the city, many of whom feature on the record including Jay Prince, Haile Supreme, Bad Snacks and Topaz Jones." – Cailean Coffey, The Line Of Best Fit.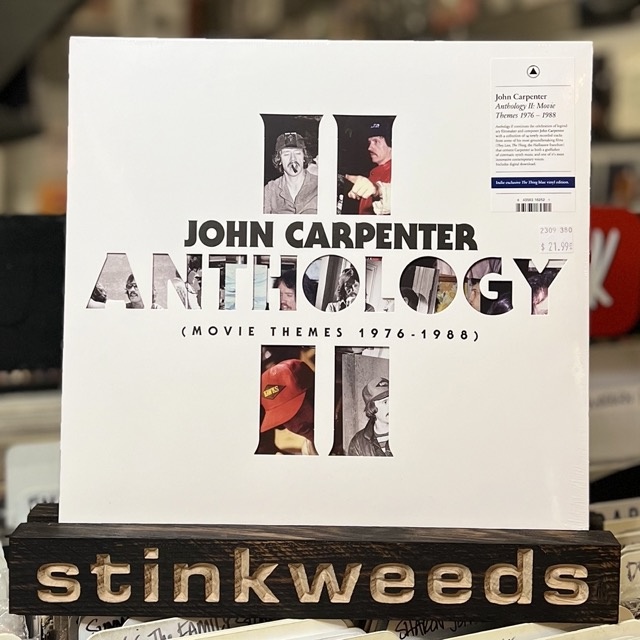 John Carpenter – Anthology II (Movie Themes 1976-1988) CD/LP+MP3 (Sacred Bones)
By now everyone should know, John Carpenter is not only a celebrated filmmaker but also a musical maestro whose soundtracks have become synonymous with the genres of horror, suspense, and science fiction. His innate talent for composition and his deep understanding of how music can elevate storytelling have left an indelible mark on the world of cinema, and a haunting presence in people's record collections. Anthology II continues the celebration of his compositional genius via an excellently sequenced collection of some of his most iconic pieces of music from his extensive filmography, all newly recorded with his musical collaborators Daniel Davies and Cody Carpenter. [A limited-edition blue color vinyl pressing is available.]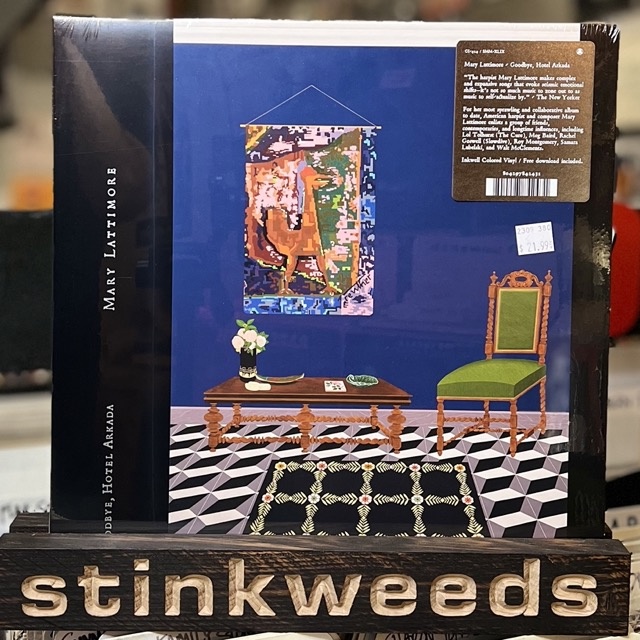 Mary Lattimore – Goodbye, Hotel Arkada CD/LP (Ghostly Int'l)
"And Then He Wrapped His Wings Around Me", Lattimore looks to two of her closest friends - songwriter Meg Baird, her collaborator on 2018's Ghost Forests, and accordionist composer Walt McClements, who she's toured and performed alongside - to surface a core memory. As a kid, Lattimore won a drawing contest through a country radio station and got to see Sesame Street Live! in Asheville. She and her mom were invited backstage, and there the benevolent icon Big Bird "gave me an incredible hug with his scratchy yellow wings." The trio channel the enveloping warmth of that portrait, the feeling of innocent escape, flying away towards a childhood dream that is just out of reach, surreal, and tinged with sadness. In a rare vocal passage in Lattimore's library, Baird softly hums with the rolling washes of harp above McClements' tranquil drone; just for a moment, we are held in a sublime canary yellow embrace. [A limited edition 'inkwell' color vinyl pressing is available.]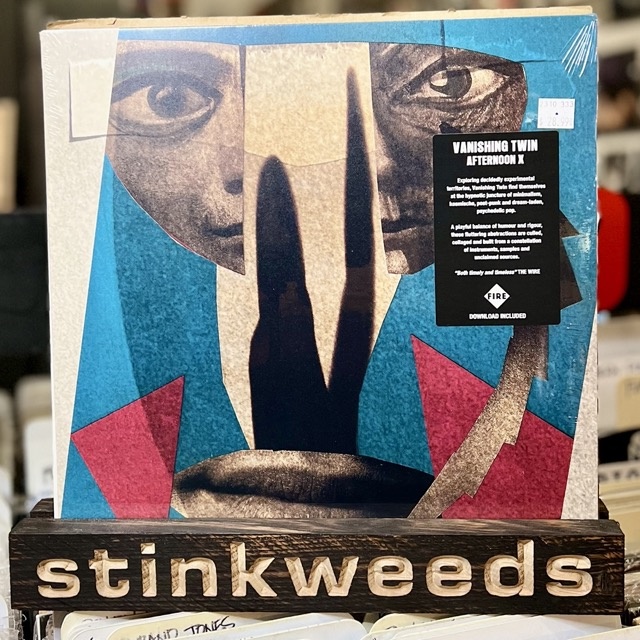 Vanishing Twin – Afternoon X CD/LP+MP3 (Fire)
Vanishing Twin further their exploration of decidedly experimental territories with Afternoon X. Crafted with a playful balance of humor and rigor, with each member embracing the role of the multi-instrumentalist and process, over outcome. Following a series of line-up changes, Vanishing Twin is now the tightly honed collective of singer and multi-instrumentalist Cathy Lucas, drummer Valentina Magaletti (Holy Tongue, Tomaga, Moin) and bassist Susumu Mukai (Zongamin). Harnessing the diverse touchstones of its members; Lucas' left-field song-craft, Magaletti's singular approaches to experimental percussion, and Mukai's long history in the production of electronic music, the band has refined a hypnotic sound at the juncture of minimalism, kosmische, post-punk, and dream-laden, psychedelic pop.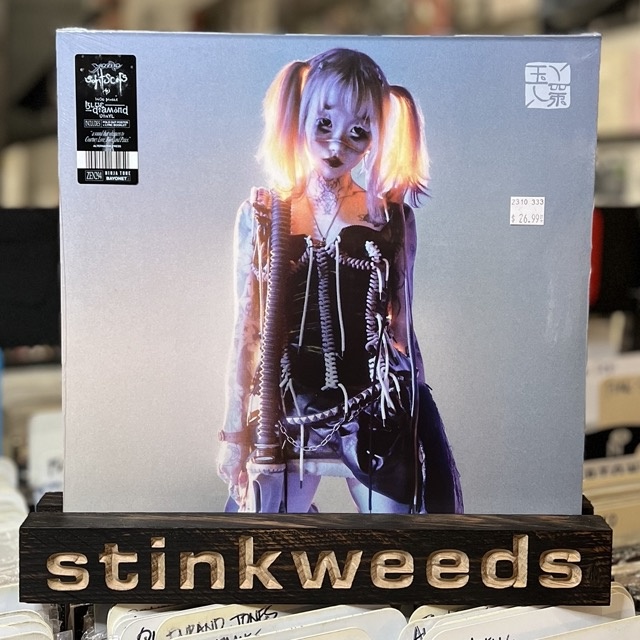 Yeule – Softscars CD/LP+MP3 (Ninja Tune)
Softscars sees Yeule's sound moving in a new direction, inspired by shoegaze, nu-metal and contemporaries like Alex G and Mitski. The record includes production from Mura Masa and Chris Greatti (Yves Tumor, Grimes). [Two vinyl colorways are available: gray marbled and indie store exclusive blue w/ white.]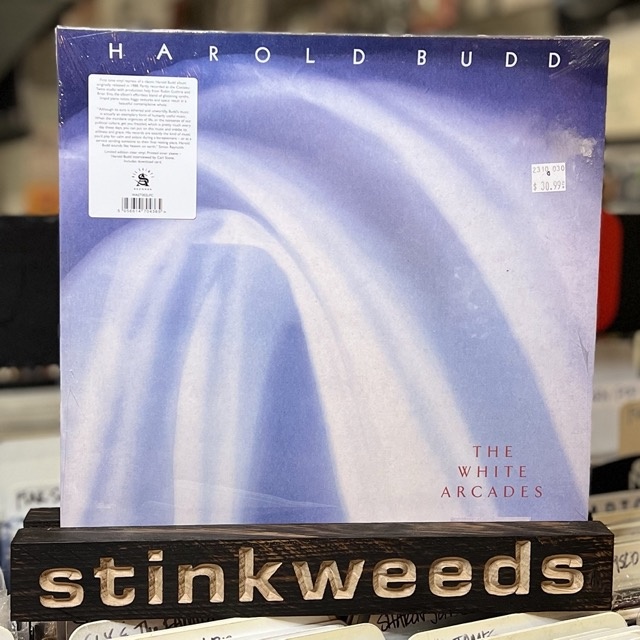 Harold Budd – The White Arcades [Reissue/1988] LP+MP3 (All Saints)
Limited clear vinyl LP pressing. Includes digital download. First-time vinyl repress of a classic Harold Budd album originally released in 1988. Partly recorded at the Cocteau Twins studio with production help from Robin Guthrie and Brian Eno, The White Arcades effortless blend of glistening synths, limpid piano notes, foggy textures and space result in a beautiful contemplative whole.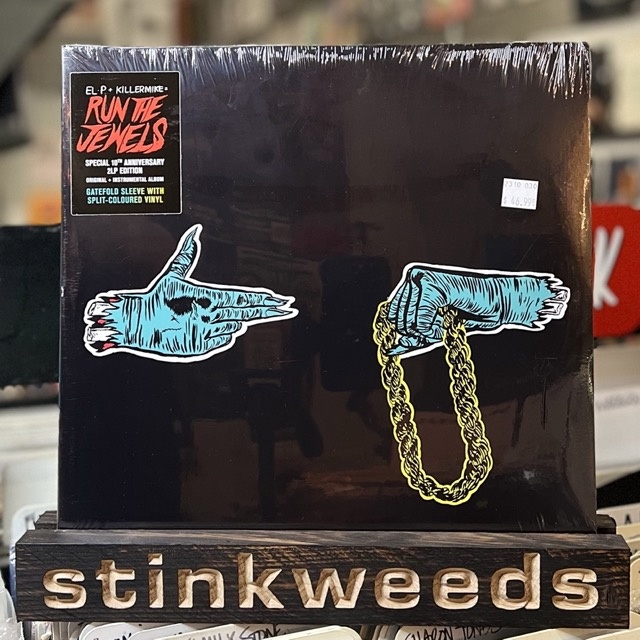 Run The Jewels – Run The Jewels [Reissue/2013] 2xLP (Seeker Music Group)
Double split-colored vinyl LP pressing housed in gatefold jacket. Hip-hop's preeminent collaboration between veteran rhyme-slayers El-P and Killer Mike have gone from a whim-driven underground rap project to a worldwide sensation since the release of their 2013 debut Run The Jewels. Mixing the industrial grime of New York City with the vibrant bounce of the dirty South, they forge hip-hop's future while adhering to the core tenets of its bedrock: gymnastic displays of skills, incendiary political rhetoric, merciless braggadocio, battle-honed assholery, R-rated punchlines, and a back-and-forth that brings the interplay of the shell-toe Adidas era screaming into our contemporary nightmare.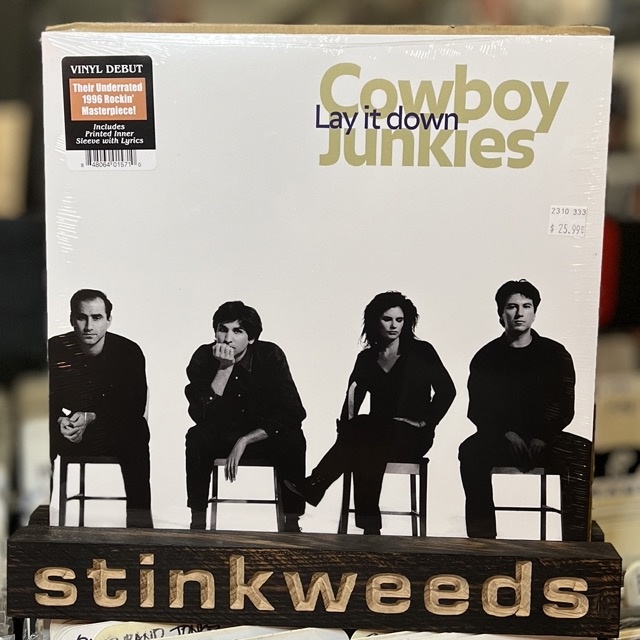 Cowboy Junkies – Lay It Down [Reissue/1996] LP (Real Gone Music)
Every Cowboy Junkies album is a sonic treat, full of gorgeous guitar tones from Michael Timmons, haunting vocals from Margo Timmins, and beautiful arrangements, and 1996's Lay it Down is no exception. But there is one big difference between this album and its predecessors: it rocks.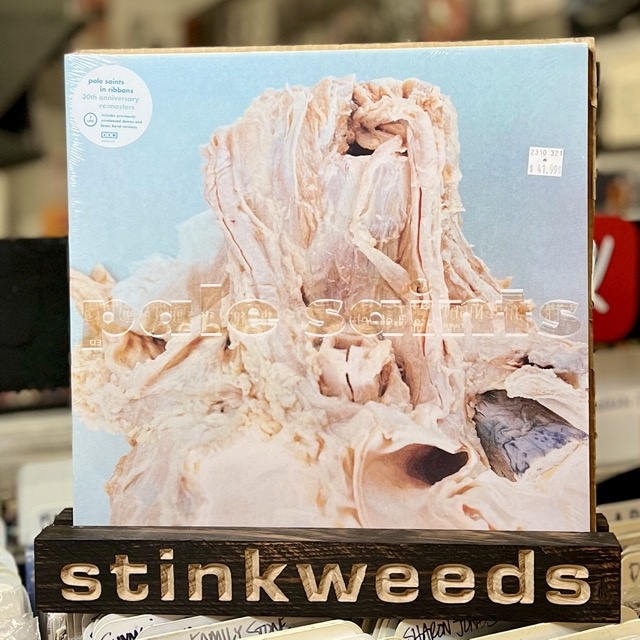 Pale Saints - In Ribbons CD/LP reissue (4ad)
Pale Saints' second album In Ribbons is finally getting the 30th Anniversary celebration it deserves after covid and production delays, with a special double LP / CD release – the first disc being the UK version of the album, the second a bonus disc of never before heard demos (including their first attempt at Slapp Happy's "Blue Flower" and Ian's 4 track recording of "Kinky Love") and two brass band versions by The Tintwistle Band. Coming in a beautiful gatefold sleeve, the limited double LP edition is being pressed on unpigmented vinyl by The Vinyl Factory in West London. Additional versions being released are a double cd, and a single black LP.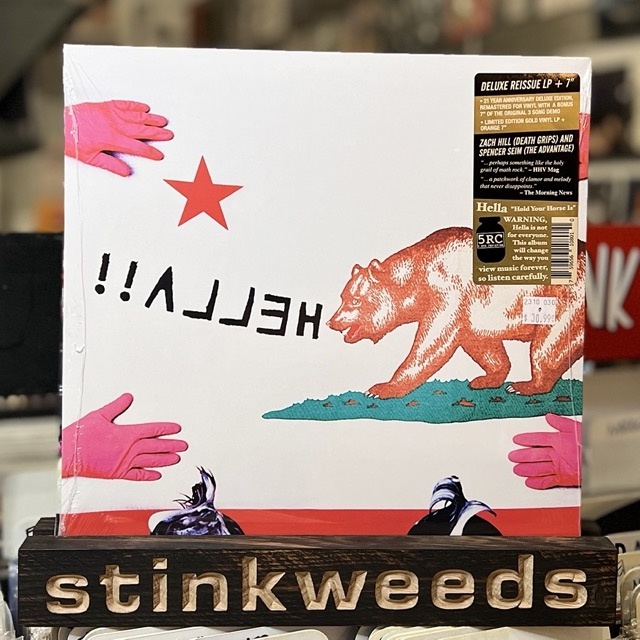 Hella – Hold Your Horse Is [Reissue/2002] LP (5RC)
Limited gold color vinyl pressing. On their debut Hold Your Horse Is, Hella's style started to transform, organically. Zach was pushing the envelope rhythmically, and Spencer began to simultaneously play both rhythm and melody on the same instrument.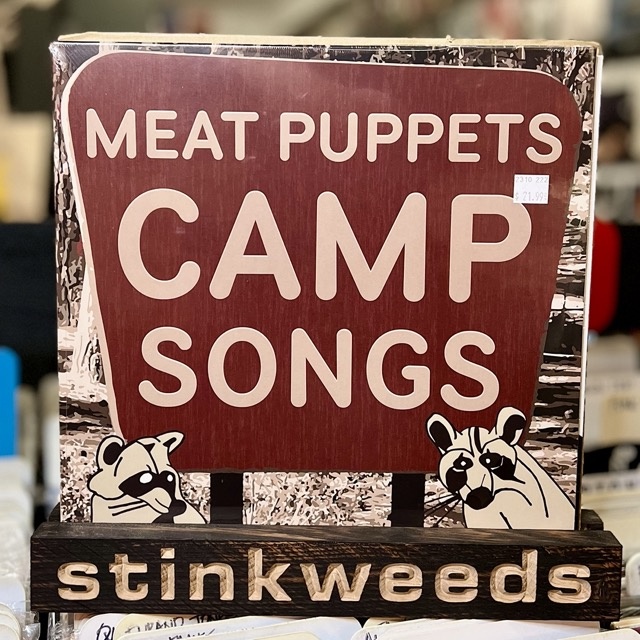 Meat Puppets – In A Car [Reissue/1981] 7" (Megaforce)
Meat Puppets – Camp Songs LP (Megaforce)
In A Car is the Meat Puppets' first recording. It was originally issued on L.A. art collective/record label World Imitation records as a 5-track 7" EP. Camp Songs is a new live album from the Too High To Die era, 1991-95. "Back in those days, the Puppets were at peak powers," says drummer Derrick Bostrom. "We played constantly in support of a hit album, so we got way out there."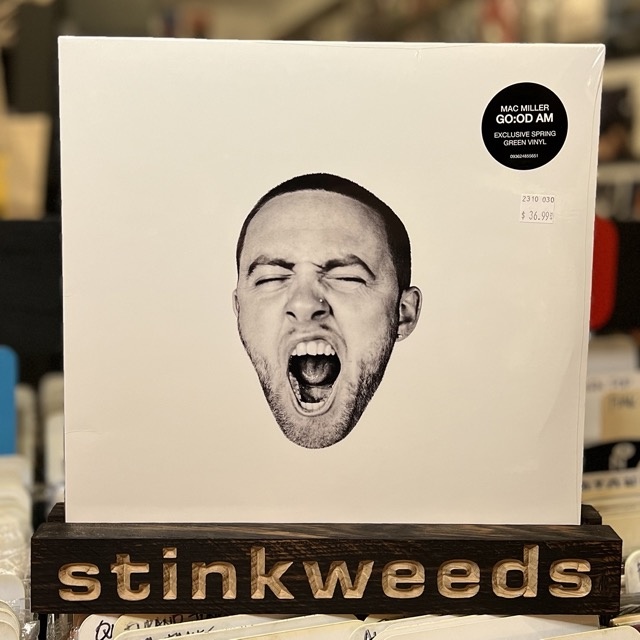 Mac Miller – GO:OD AM [Reissue/2015] 2xLP (WB)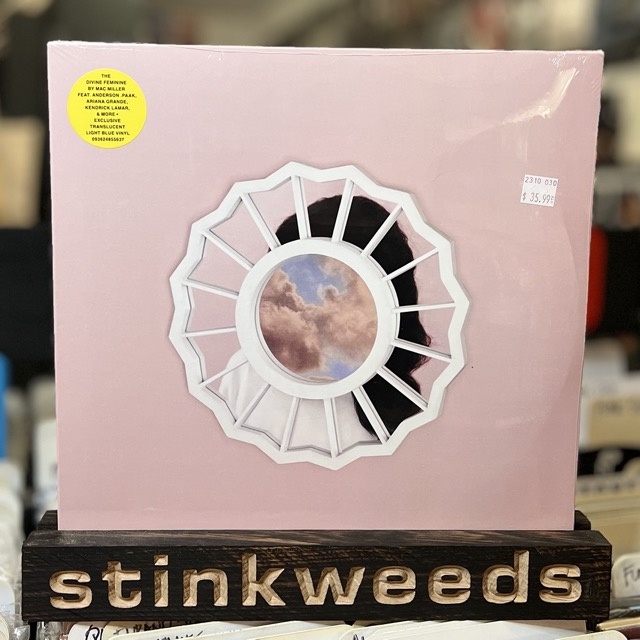 Mac Miller – The Divine Feminine [Reissue/2016] 2xLP (WB)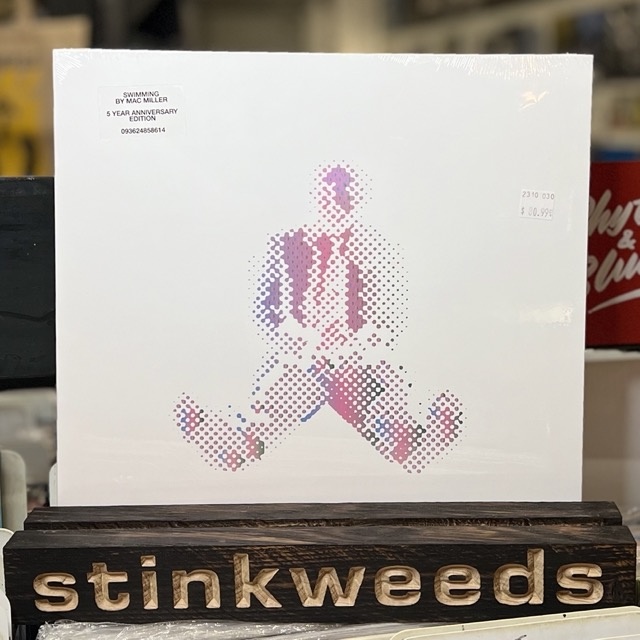 Mac Miller – Swimming [Reissue/2018] 2xLP (WB)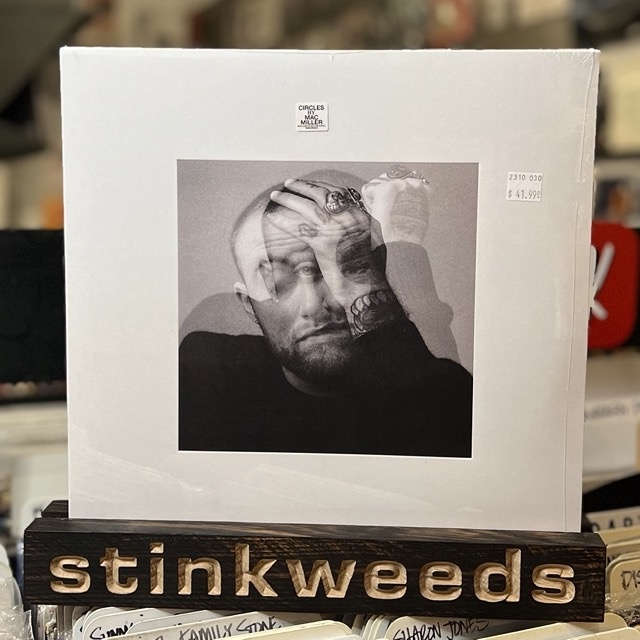 Mac Miller – Circles [Reissue/2020] 2xLP (WB)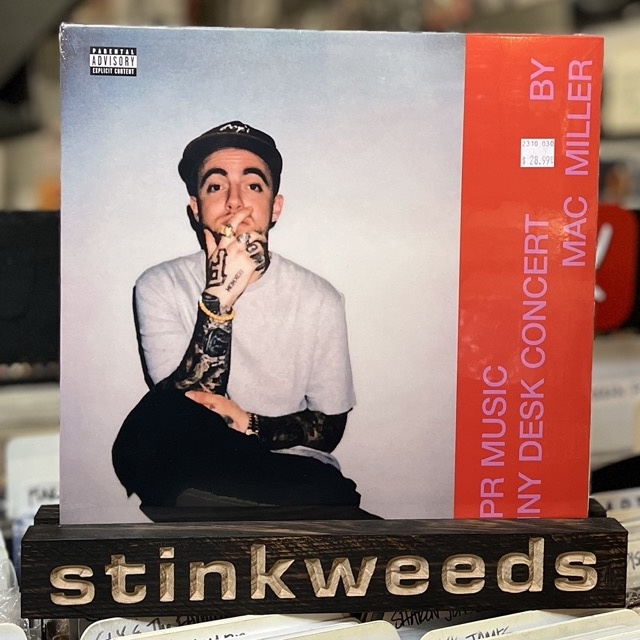 Mac Miller – NPR Music – Tiny Desk Concert LP (WB)
Multiple new colorways – including indie store exclusive variants. Mac Miller's Swimming marked a pivotal point in the late artist's career. His devotion to constant sonic exploration and artistic reinvention had already been well-documented prior to the album's release - the quantum leap from his Billboard chart-topping debut Blue Slide Park to his sophomore album Watching Movies With The Sound Off, his tour de force as a producer on his 2014 mixtape Faces and ability to direct a full band on 2016's The Divine Feminine were evidence of his steadfast commitment to growth in his craft. Yet upon its release, Swimming was immediately understood by both his fans and critics alike as the high-water mark of his career: an album that perfectly showcased the musical chops he had developed vocally and instrumentally over the course of a decade. This understanding was reinforced when, just three days after the album's release, NPR Music published a Tiny Desk Concert of Miller and band performing live.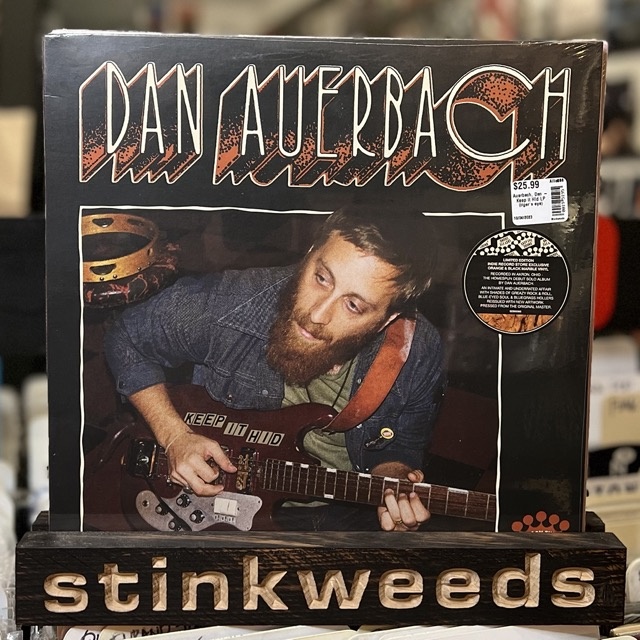 Dan Auerbach - Keep It Hid LP reissue (Easy Eye Sound)
Keep It Hid, The critically acclaimed and long-out-of-print 2009 debut solo album from The Black Keys singer and guitarist Dan Auerbach. An intimate and underrated affair with shades of greasy rock & roll, blue-eyed soul, and bluegrass hollers. Reissued with new artwork and pressed from the original master.Available on black and limited tiger's eye colored vinyl.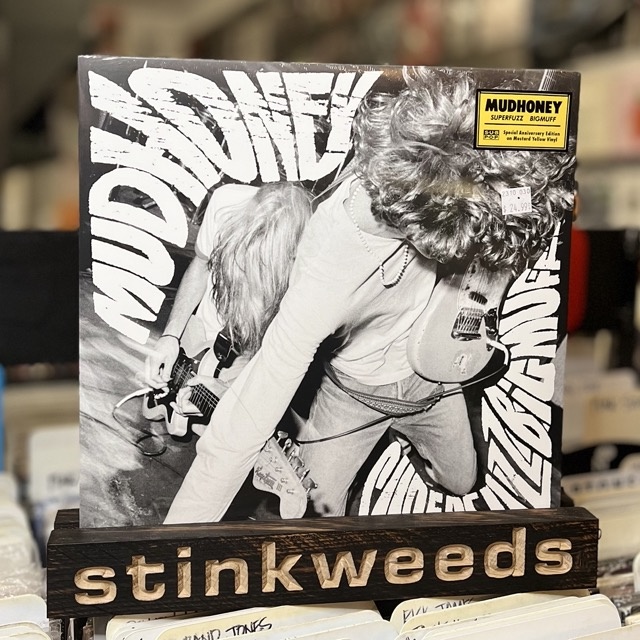 Mudhoney – Superfuzz Bigmuff [Reissue/1988] LP (Sub Pop)
35th Anniversary yellow colorway. In 1988, Mudhoney followed their instant-classic debut single "Touch Me I'm Sick" with Superfuzz Bigmuff, a six-song EP so overflowing with chaotic rock energy it warped thousands of minds and inspired countless guitarists to immediately search for the titular fuzz pedals.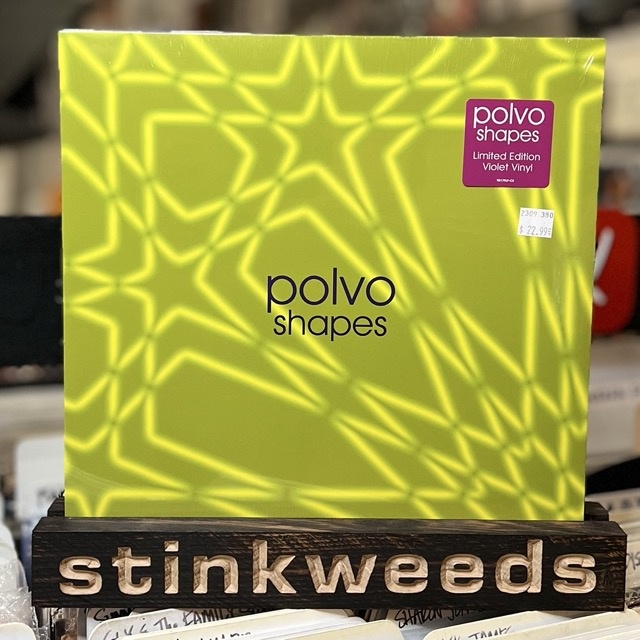 Polvo – Shapes [Reissue/1997] LP (Touch & Go)
Purple reissue. Super limited. Originally released in 1997. Recorded by Bob Weston (Shellac). Both alarming and charming, Polvo's eclectic sound and style is absolutely unmistakable. It could be said that Polvo was the guitar band of the nineties, and that sentiment still holds true today.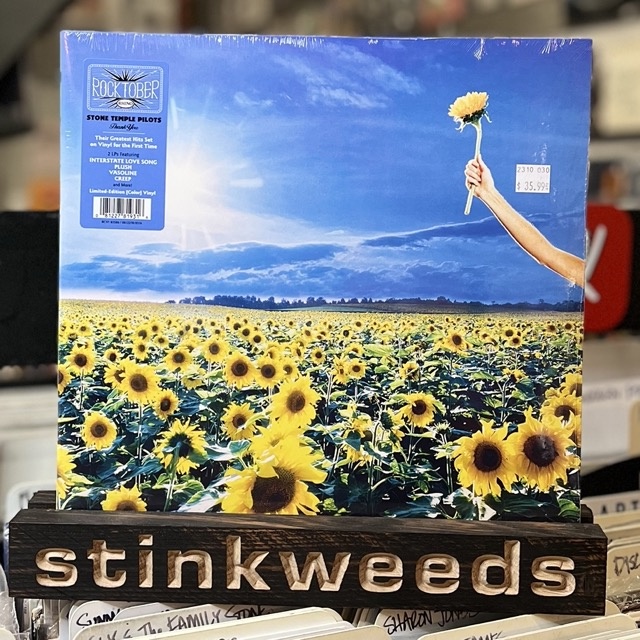 Stone Temple Pilots – Thank You [Reissue/2003] 2xLP (Atlantic)
This compilation from 2003 includes the band's biggest hits, including "Vasoline" "Plush", "Interstate Love Song", and "Creep" amongst many other classics. Etched D-side. A limited-edition blue colorway is available.]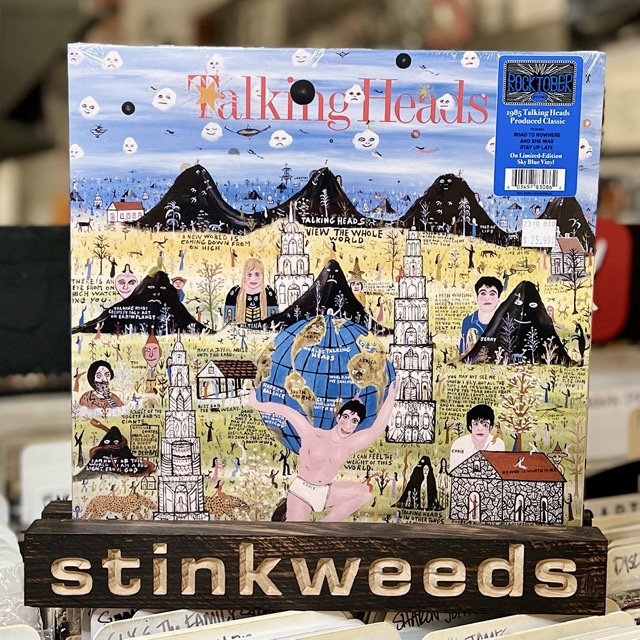 Talking Heads – Little Creatures [Reissue/1985] LP (Rhino)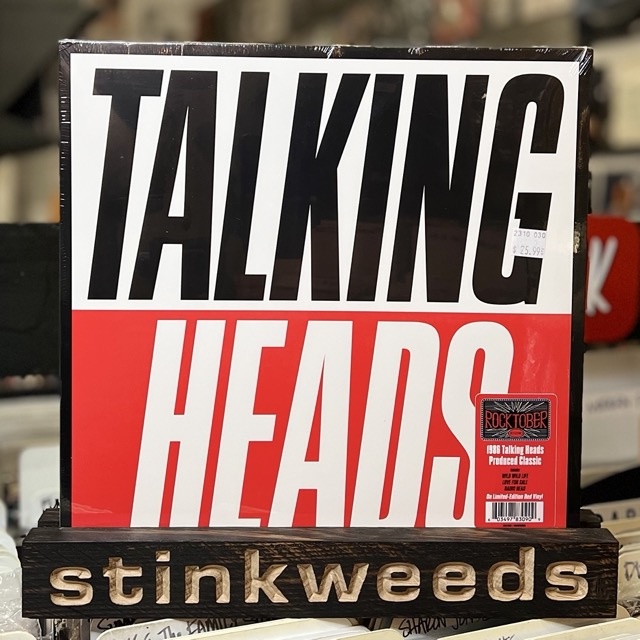 Talking Heads – True Stories [Reissue/1986] LP (Rhino)
Vinyl reissues – including blue and red (respectively) colorways – of the influential rock band's sixth and seventh albums.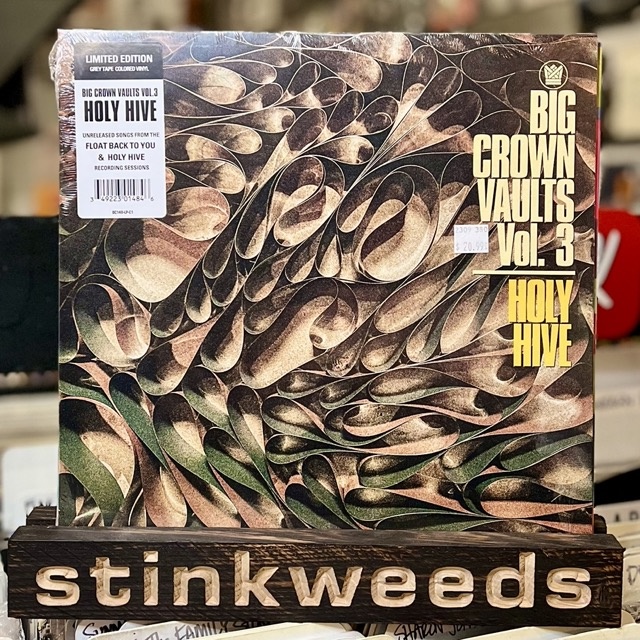 Holy Hive - Big Crown Vaults Vol. 3 LP (Big Crown)
Big Crown Vaults Vol. 3: Holy Hive digs into the treasure trove of unreleased recordings and pulls some that never saw their way to vinyl and in all honesty, this is not even half of what is in there. These recordings were made during their two album sessions largely, some were recorded before they even signed to the Big Crown label. [A limited-edition gray colorway is available.]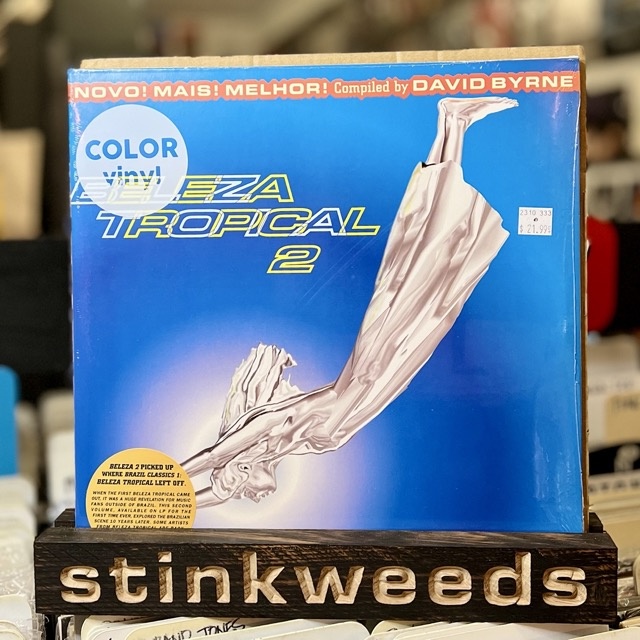 Various Artists – Novo! Mais! Melhor! – Beleza Tropical 2 (Compiled By David Byrne) [Reissue/1998] LP (Luaka Bop)
25th anniversary first-time vinyl pressing. " Rap, sampling, psychedelia, new and no-wave, funk and punk are routinely swallowed up and mixed with a myriad of Brazilian styles—the swing of samba, the pounding massed drums of Bloco Afro, the dance grooves of axé. The result is so transcendent, so full of life, that it counters the negativity of all the shit that's going down, to paraphrase the Isleys. The music fights the power." - David Byrne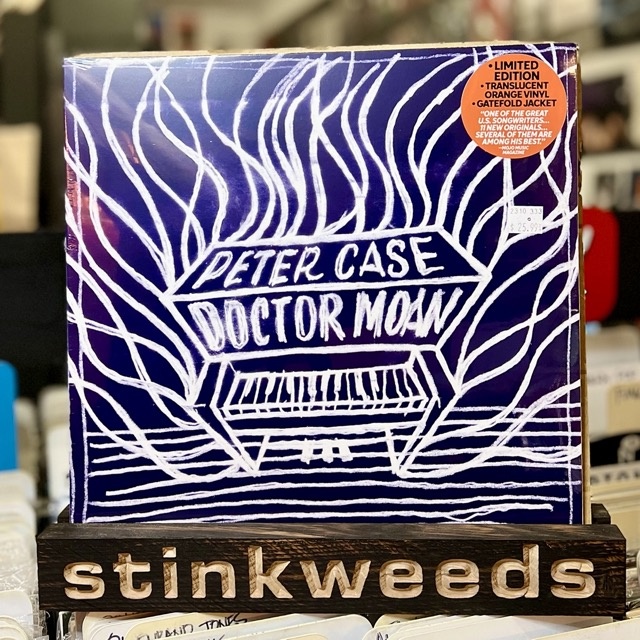 Peter Case - Doctor Moan LP (Sunset Blvd)
"One of the great US songwriters…11 new originals…several of them are among his best…Case knows that his songs don't need perfume and a clean suit." – MOJO
"...It is a powerful set that finds his skills as a songwriter and his strength as a singer undiminished...Doctor Moan finds Peter Case in outstanding mature form...A grade" --- THE VINYL DISTRICT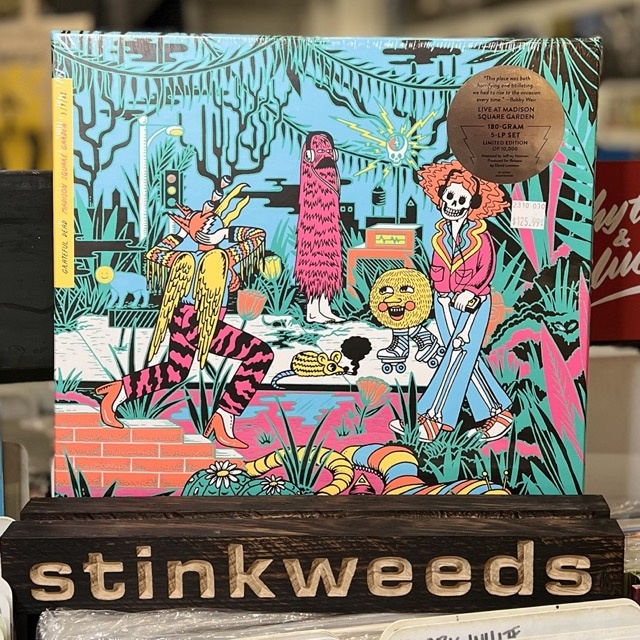 Grateful Dead - Madison Square Garden New York 3/9/81 LP box (WEA)
We're just now starting to loosen up to the point where we were, say, back in 1970, '72, where we can start drifting from key to key, from rhythm to rhythm, and in the jams, some interesting stuff has come up. Once again, we're tending to go new places every night." - Bob Weir, Rolling Stone, 19803/9/81 at Madison Square Garden delivers all that. It's got color and texture and freshness, keyboardist Brent Mydland's Hammond organ painting a new layer for the Dead to dabble on. And dabble they did, from the "shot out of a cannon" opener of "Feel Like A Stranger" to the "fleeting romance of 'Althea,'" to the high-gloss 80s blues of the first set to the second set, both intense and dramatic. It's all undergone Plangent Processes tape restoration and speed correction, with mastering by Jeffrey Norman.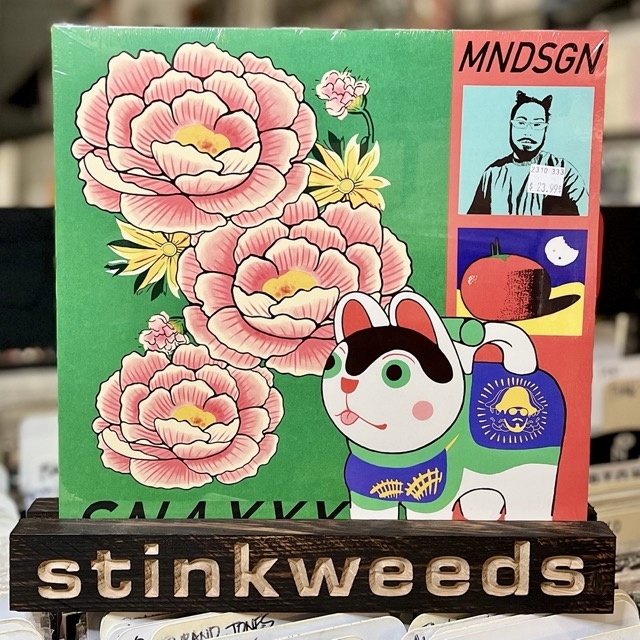 MNDSGN - Snaxxx LP (Stones Throw)
Mndsgn returns with the third installment in his series of "Snax" records – Snaxxx. Looser and more freeform than Mndsgn's LPs, the Snax series has all the hallmarks of the artist and producer's style – rhythmic flair, earworming melodies, and whimsical sense of humor – all in bite-sized, snackable format.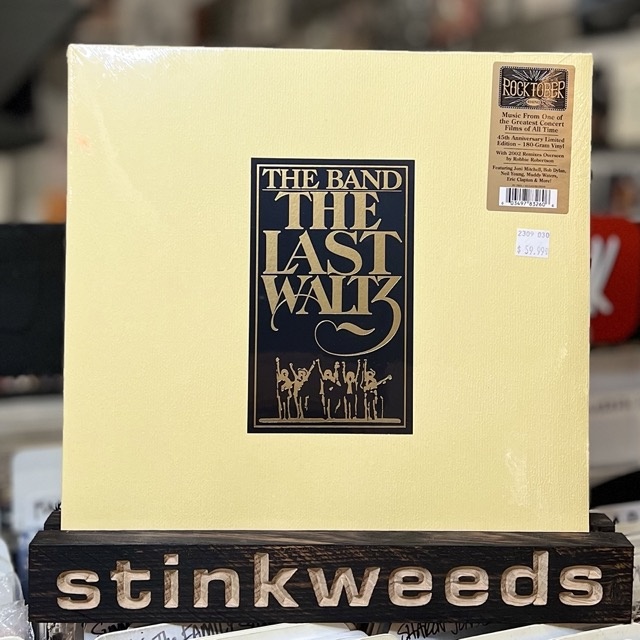 The Band - Last Waltz 3LP (Rhino)
One of the most famous music concert films of all time, The Last Waltz gets the 45th anniversary treatment with this audiophile pressing. The concert featured a who's who of great rock stars from Joni Mitchell, The Staples Sisters & Neil Young to Eric Clapton, Emmylou Harris, Muddy Waters, and many more, joining The Band onstage in one of the most musical Thanksgiving celebrations ever, and presents a snapshot through the Great Americana Songbook.
MC5 - High Time LP (Atlantic)
Rocktober reissue of MC5's 1971 classic third album. Includes "Miss X" and "Sister Anne. Reissued on clear yellow splatter vinyl.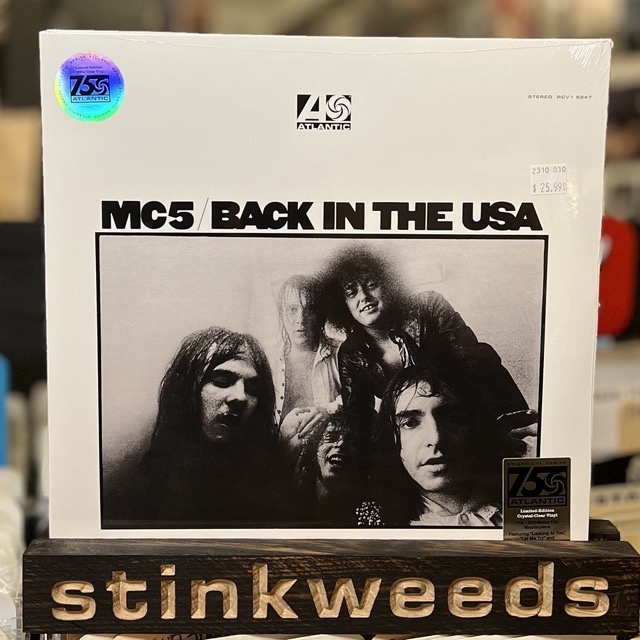 MC5 - Back In The USA LP (Atlantic)
Rocktober reissue on clear diamond colored vinyl. Produced by Jon Landau, MC5's second album is one of the most influential rock albums of all time.Description: Includes: "Tonight" and "Back in the USA"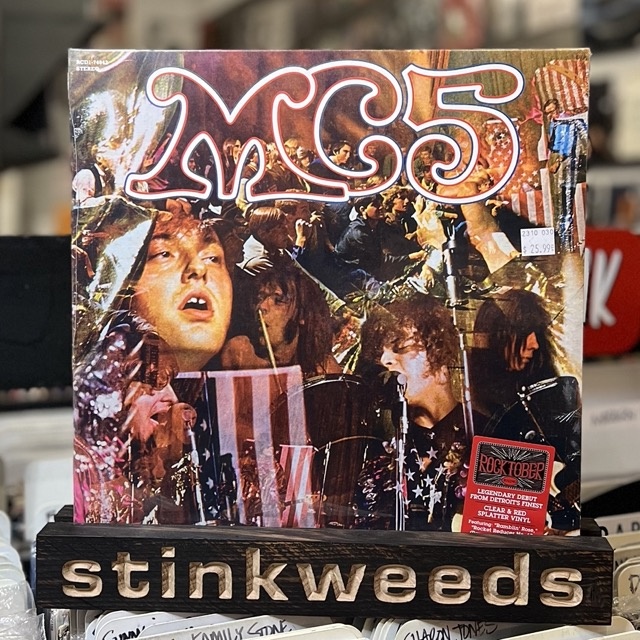 MC5 - Kick Out The Jams LP (Atlantic)
Rocktober reissue on clear/red splatter vinyl, of the groundbreaking 1969 Elektra debut album recorded live in Detroit. Produced by Jac Holzman and Bruce Botnick. Includes the classic "Kick Out The Jams".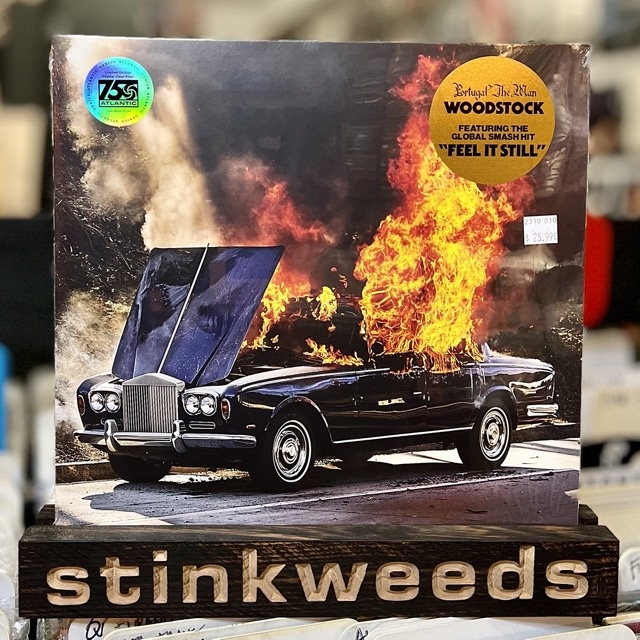 Portugal The Man - Woodstock LP (Atlantic)
Rocktober LP reissue. Portugal. The Man Woodstock, the band's blockbuster eighth studio album on exclusive crystal-clear vinyl. Features "Feel It Still," "Live in the Moment" and "So Young"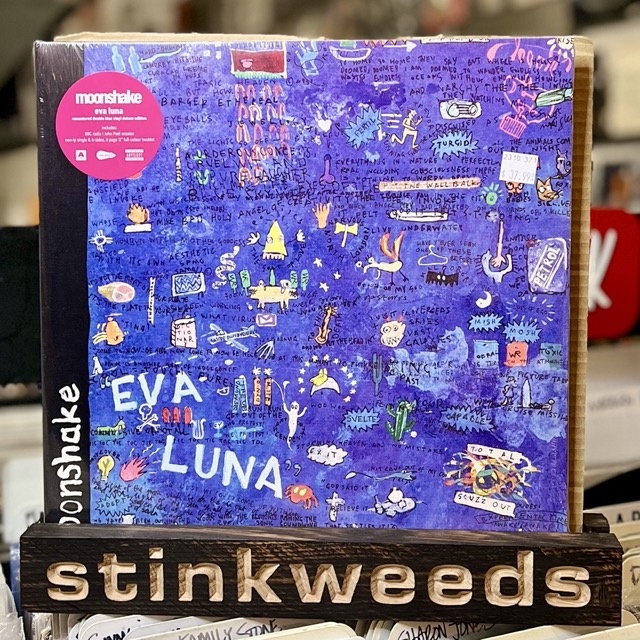 Moonshake - Eva Luna LP (Too Pure )
Deluxe edition remastered from analogue ½" tape on double blue vinyl. The reissue contains 19 tracks which equal the album's original 10, The non-LP three-song single "Secondhand Clothes", the two b-sides from the "Beautiful Pigeon" single and four tracks from a November 1992 John Peel session. The release also includes an 8-page full-colour booklet. Moonshake was formed in 1991 by David Callahan (vocals, guitars, samplers), formerly of The Wolfhounds, and New York musician Margaret Fiedler (vocals, guitars, samplers). "Eva Luna really is one hell of a ground-breaking record, and it stands resolutely alone among all of the albums released in 1992 as no other band has managed to create anything remotely similar before or since. It really is a unique album with few equals." - LOUDER THAN WAR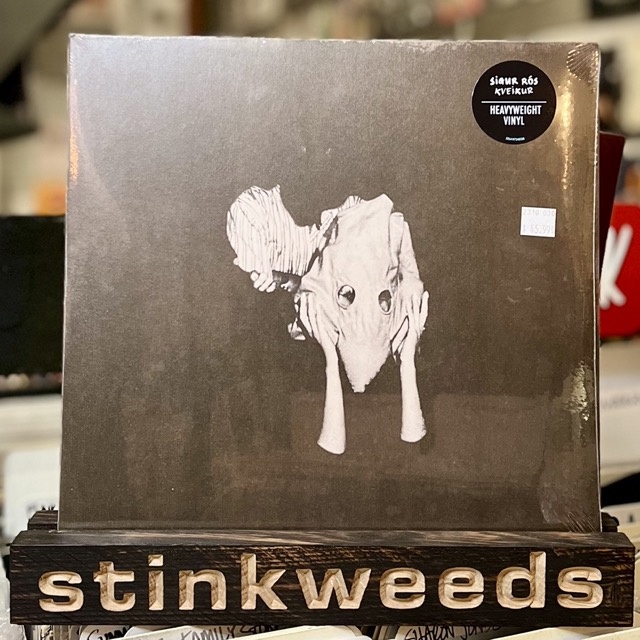 Sigur Ros - Kveikur LP (Krunk)
Reissue of Kveikur by Sigur Rós / 10th anniversary edition of Sigur Rós' seventh studio album.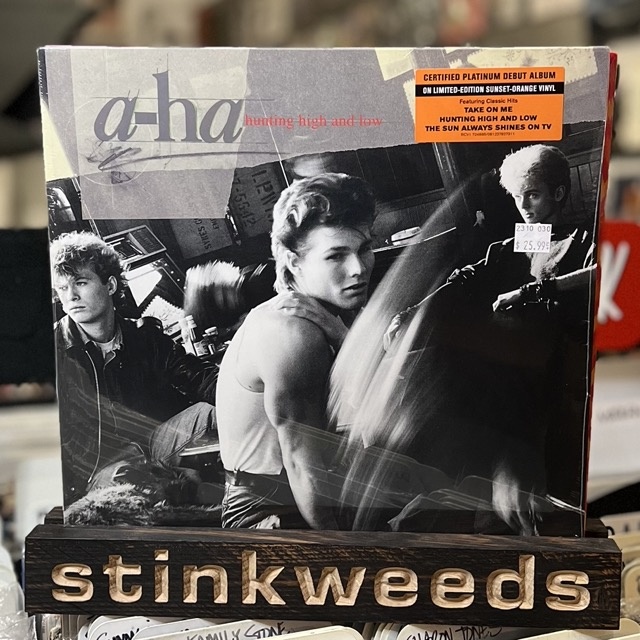 A-Ha - Hunting High Was and Low LP (Rhino)
Rocktober reissue. The 1921 Centenary Edition pressed on Orange Vinyl.
COMING NEXT WEEK!
CRANBERRIES - To The Faithful Departed LP reissue
CROSSES - Goodnight CD/LP
PINK FLOYD - Dark Side Of The Moon LP (50th Anniv)
ALLAH LAS - Zuma 85 CD/LP
MAPLE GLIDER - I Get Into Trouble CD/LP
DRUMS - Jonny CD/LP
SLINT - Spiderland LP reissue
METRIC - Formentera II CD/LP
CHIEFTONES - New Smooth and Different Sound LP
DINOSAUR JR - Where You Been LP reissue
TALKING HEADS - Naked LP reissue
ZACH BRYAN - Self Titled CD/LP
BOYGENIUS - Rest CD/10" EP