Login
Log in if you have an account
Dont have an account? Register
New Releases & Staff Picks - 9/22/23
19 Sep 2023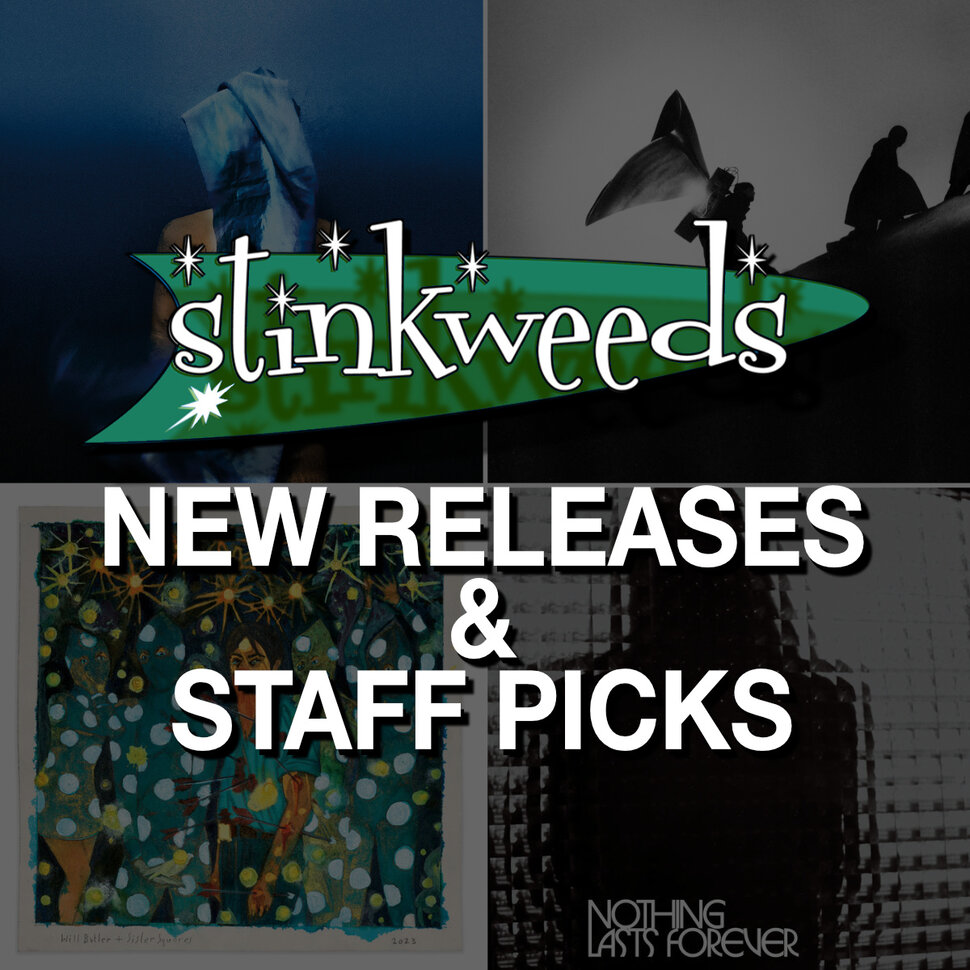 STAFF PICKS
Lindsay – Will Butler + Sister Squares, Breeders, Grails, Föllakzoid, and Brent Cobb
Dario – Idris Ackamoor & The Pyramids and Tom Waits reissues
Kimber – Tom Waits
Caleb – Six Organs of Admittance 
Zach – Slaughter Beach, Dog, Woods, and Devendra Banhart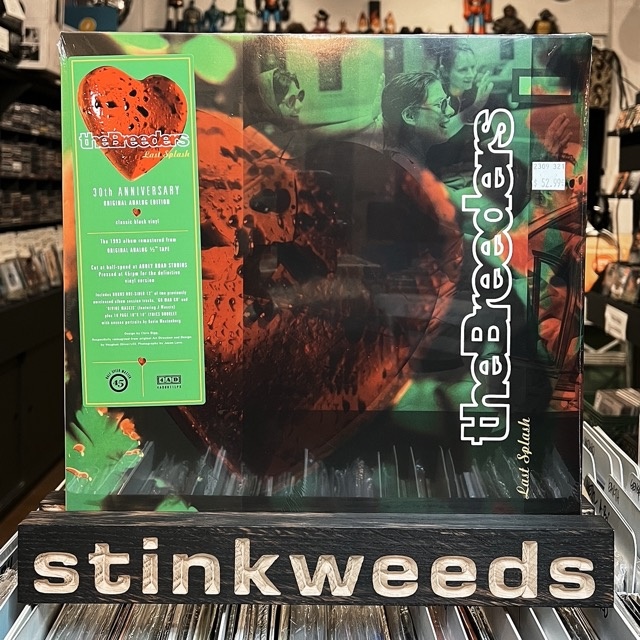 The Breeders – Last Splash 30th Anniversary Edition CD/LP (4AD)
A defining album of the '90s, Last Splash by The Breeders turns 30 this year. To celebrate, the band has returned to the original tapes to give it it's first-ever remaster, and by doing so have also unearthed two lost tracks, "Go Man Go" and "Divine Mascis" ("Go Man Go" is a track that Kim co-wrote with Black Francis while "Divine Mascis" is a different version of "Divine Hammer" with Dinosaur Jr.'s J Mascis on lead vocals). Recorded by the 'classic' Breeders line-up of Kim Deal, Kelley Deal, Josephine Wiggs, and Jim Macpherson and featuring singles "Cannonball" and "Divine Hammer", Last Splash was "an alt-rock classic" (Pitchfork's Top 100 Records of 1990s) on release. [The vinyl edition contains an exclusive, one-sided etched 12".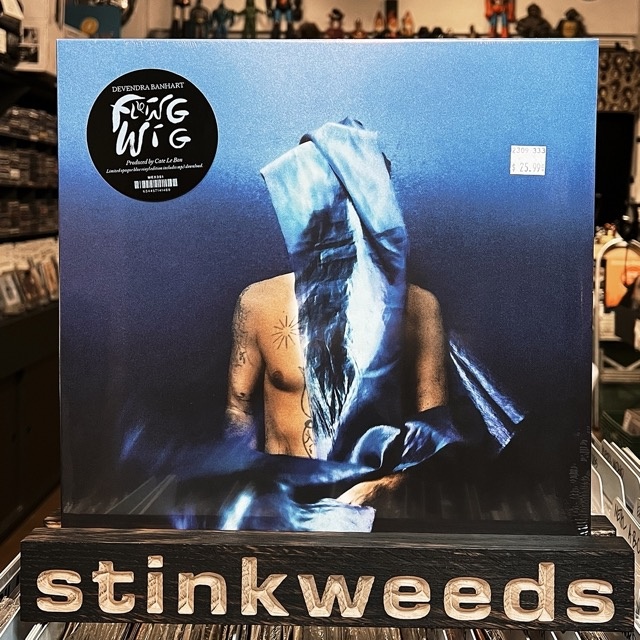 Devendra Banhart – Flying Wig CD/LP+MP3 (Mexican Summer)
Flying Wig is an album of recurrent dualities; a can of paradoxes, a box of worms. The pine-surrounded cabin studio where Banhart was "constantly listening to The Grateful Dead" somehow birthed something slick, city pop-adjacent and eno-esque. It's the actualization of a "precious friendship" with producer Cate Le Bon - a coming together prophesied by the mirror-image titles of their early solo albums (Banhart's "Oh Me Oh My" / Le Bon's "Me Oh My"), a tenderness built on crude haircuts ("we finally met, soon after she was cutting my hair with a fork and that was that") and home-made tattoos. [An indie store exclusive translucent blue color vinyl pressing is available.]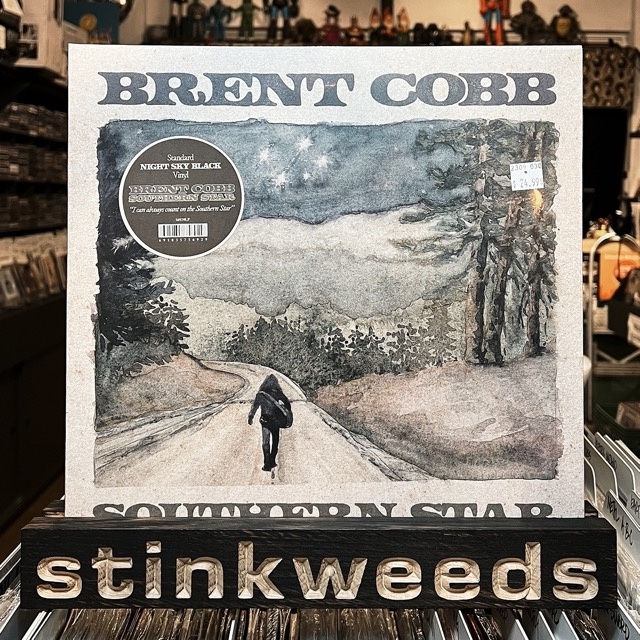 Brent Cobb – Southern Star CD/LP (Ol' Buddy)
New release from Grammy-nominated, critically acclaimed singer/songwriter Brent Cobb. Context from Brent: "You know how when you're growing up, you're told that if you ever get lost out there, look for the northern star to help find direction back home? Well, I'm from Georgia. So, I always look for the southern star. This album, the songs, the sounds… it's all a product of where I'm from both musically and environmentally. Historically and presently that place also happens to be the same place that cultivated many of the most influential artists in the whole world of music. Music as we know it would not exist without the American south. It's funky and sentimental. It's simple and complex." [An indie store exclusive Coke bottle clear vinyl pressing is available.]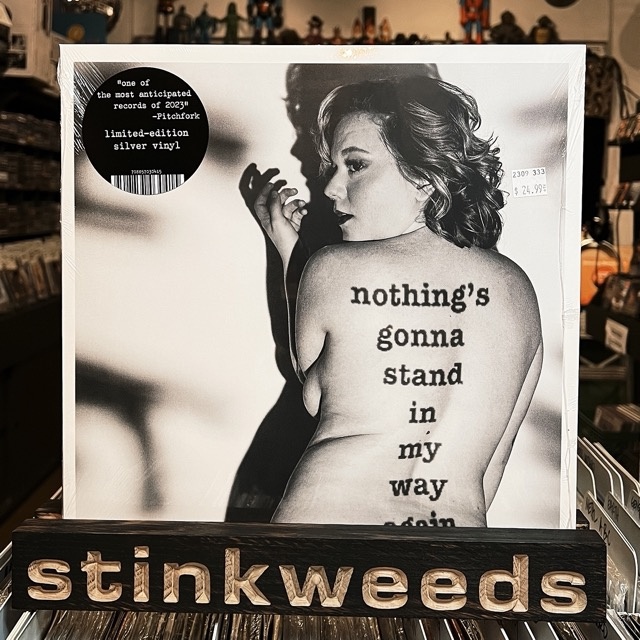 Lydia Loveless – Nothing's Gonna Stand In My Way Again CD/LP (Bloodshot)
A follow-up to her critically acclaimed 2020 LP Daughter, Nothing's Gonna Stand In My Way Again continues the evolution of Loveless (she/her/they/them): a fiercely brave writer who bluntly assesses their life in song. Their trademark candidness and razor-sharp wit remain as they lay bare their raw pain—struggles with alcohol and depression, a breakup with their longtime boyfriend, and uncertainty about the future—but here Loveless' voice is wiser and more controlled. And while she holds onto a vintage country heart and a heartland rock soul, this album also presents something new and matured: a sound akin to Rumors and Tusk-era Fleetwood Mac. [An indie store exclusive silver color vinyl pressing is available.]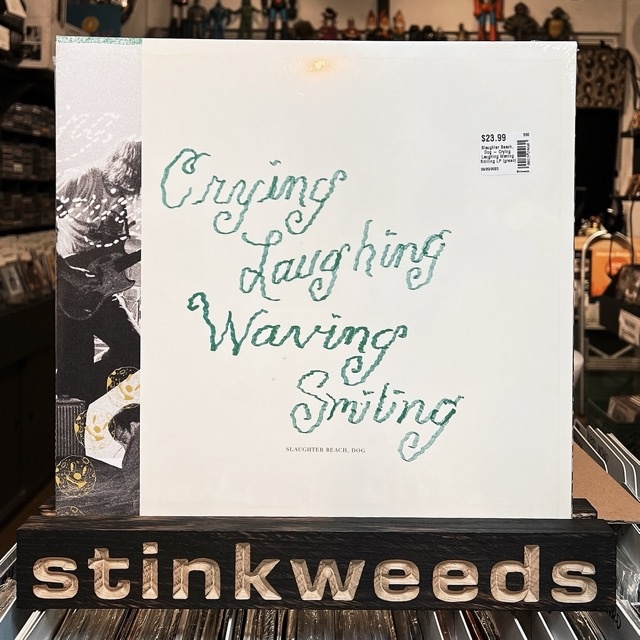 Slaughter Beach, Dog – Crying, Laughing, Waving, Smiling CD/LP (Lame-O/Run For Cover)
Slaughter Beach, Dog's new album Crying, Laughing, Waving, Smiling finds Jacob Ewald hitting his songwriting stride. A decade into steadily releasing records through Slaughter Beach, Dog and Modern Baseball, Ewald spent hundreds of hours over the past few years to listen purposefully, diving deep into the worlds of Randy Newman, Tom Waits, Neil Young and many other "classic guys" that he hadn't spent ample time with. Ewald also spent a similar number of hours meticulously assembling a band fit for these new songs. He found what he was looking for. [A limited-edition green color vinyl pressing is available.]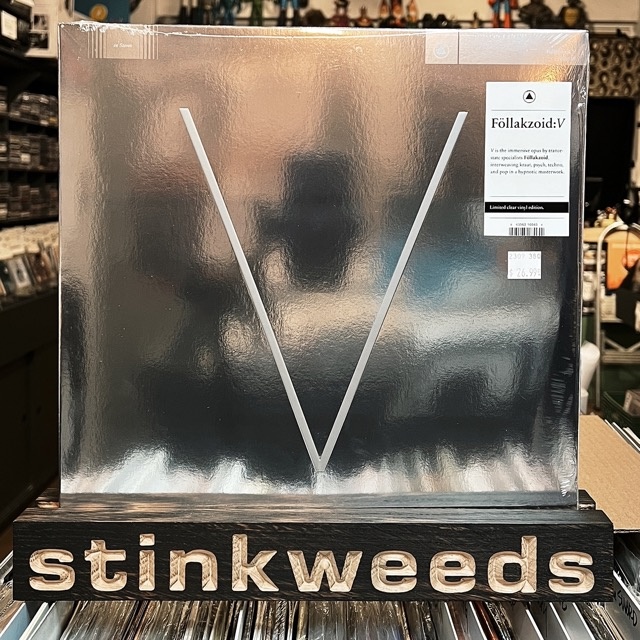 Föllakzoid – V LP (Sacred Bones)
Föllakzoid grows via depuration, aiming with each record to fill longer spaces of time with fewer and fewer elements. And like the best techno, kraut, and psychedelia have proven throughout time, sometimes the most minimal framework is the strongest container for transcendence. Which is what Föllakzoid have achieved with V, an immersive opus that takes the listener on a seductive journey straight to the dance floor. The creative perspective of the band has always been about unlearning the narrative - musical and visual paradigms that shape physical and digital conceptions - to make a time-space metric structure that dissolves both the author and the narrative. As the creative project of queer and trans artist Domingæ, the band has had a unique experience navigating the psychedelic rock scene. [Multiple vinyl colorways are available, including a clear pressing.]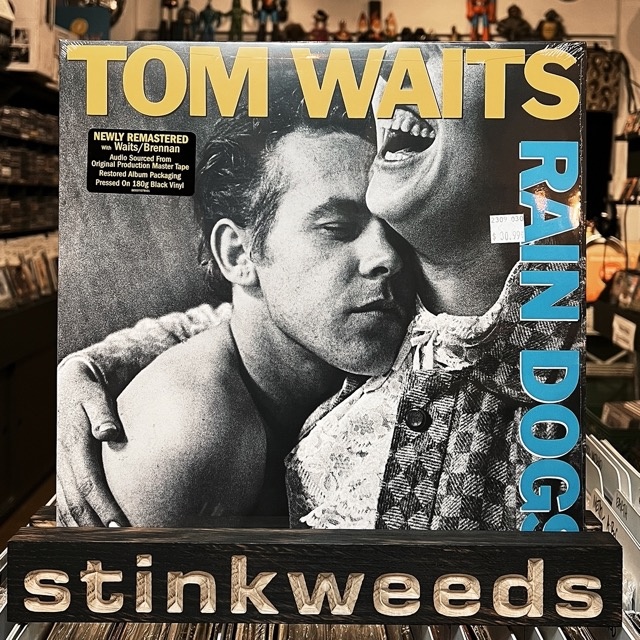 Tom Waits – Swordfishtrombones [Reissue/1983] LP (Island)
Tom Waits – Rain Dogs [Reissue/1985] LP (Island)
Tom Waits – Frank's Wild Years [Reissue/1987] LP (Island)
180gm vinyl reissues now available. 2023 marks forty years since Tom Waits released Swordfishtrombones, ushering in a new and critically acclaimed musical era for Waits and his longtime songwriting and production partner, Brennan. Waits went from '70's-era "bluesy, boozy" wordsmith and melodist with seven albums behind him to sound sculptor, miner of the subconscious, abstract orchestrator, sonic cubist—while retaining his innate lyricism, melodic invention, humanity. Rain Dogs is a kind of mutant, late 20th century musical Canterbury Tales with a shape-shifting band. There are banjos and marimbas and bowed saw and parade drum and howling horns (and Keith Richards and Marc Ribot) on this rollicking, rough-hewn opus - and Waits using his voice in increasingly weird-and-wild ways. Frank's Wild Years is Tom Waits' 10th studio album. Titled for a play of the same name and authored by Waits and his wife, Kathleen Brennan, Frank's Wild Years was performed by Chicago's Steppenwolf Theatre Company in 1986. Frank's Wild Years is an iteration of the track "Frank's Wild Years" from Waits' 1983 album Swordfishtrombones.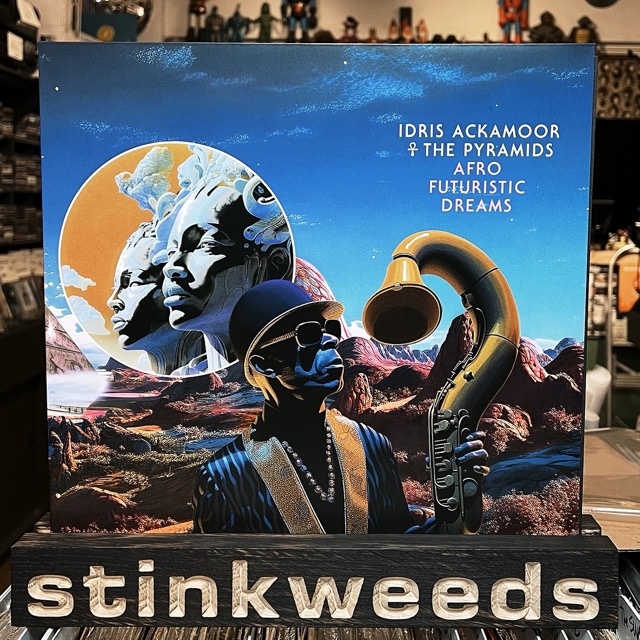 Idris Ackamoor & The Pyramids – Afro Futuristic Dreams CD/2xLP (Strut)
Idris Ackamoor & The Pyramids are back with their first major new studio album in over three years, an epic, sprawling new work exploring the future, the past and the urgent reality of the present, Afro Futuristic Dreams.

James Blake – Playing Robots Into Heaven CD/2xLP (Republic)
Playing Robots Into Heaven follows the critically acclaimed Friends That Break Your Heart and sees James return to the electronic roots of his Hessle, Hemlock and R/S Records days. [An indie store exclusive white color vinyl pressing with alternate cover is available]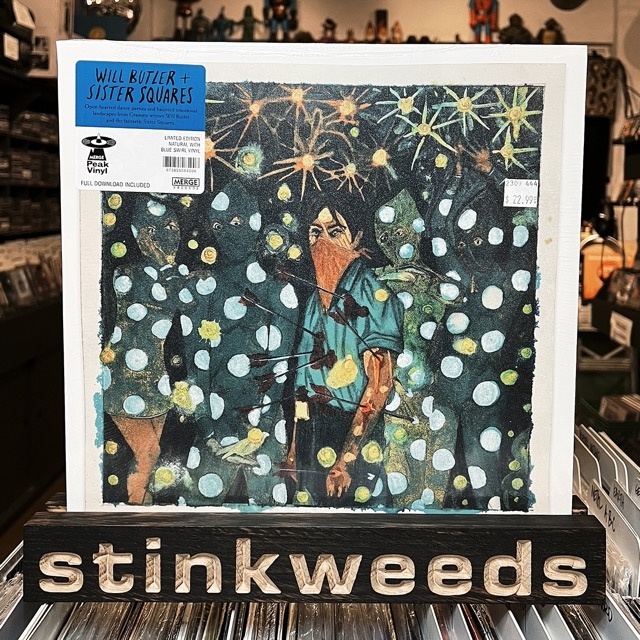 Will Butler + Sister Squares – Will Butler + Sister Squares CD/LP+MP3 (Merge)
Sister Squares are Sara Dobbs, Miles Francis, Jenny Shore and Julie Shore. What made them a musical unit was working with Grammy winner and Oscar nominee Will Butler (Arcade Fire). This is their self-titled debut album. The band emerged as collaborators from their origins as Butler's touring band, first put together to support 2015's Policy. While considering a solo record, Butler found himself turning to the band for feedback on lyrics and song structures, eventually asking Miles if they'd produce the album. From there, the music flowed. Will Butler + Sister Squares projects widescreen emotional landscapes with a warm, humane soul. "Long Grass" is like a Harry Styles song sung with 20 more years of life behind it, and the back half is a danceable choral record that showcases what Sister Squares bring to Butler's sound. "It came out uniquely ours," Miles explains, "a tiny bespoke musical bloom that can never be exactly reproduced. Those kinds of moments between us are embedded all over this album." [An indie store exclusive blue w/ beige color vinyl pressing is available.]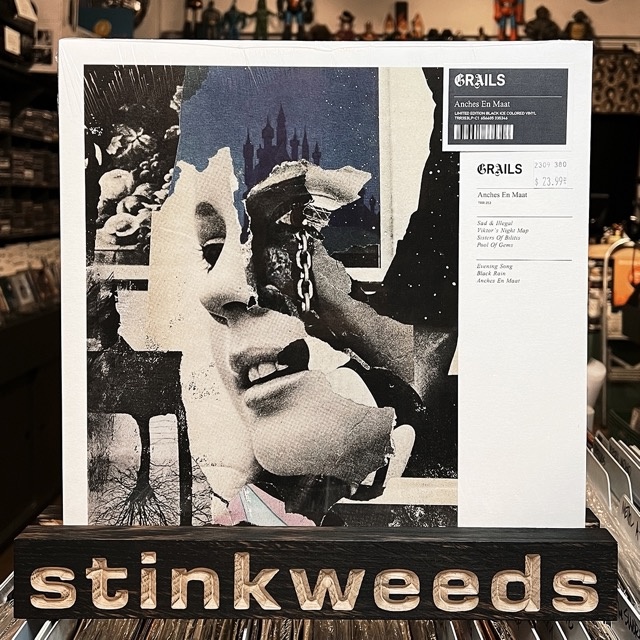 Grails – Anches en Maat CD/LP+MP3 (Temporary Residence)
Anches en Maat is the first new album from Grails in over a half-decade - following the masterful Chalice Hymnal in 2017 - and their first album recorded with all members in the studio together since Doomsdayer's Holiday in 2008. With every Grails album released since Doomsdayer's Holiday being a sprawling double-album endeavor, Anches en Maat was conceived as a return to the comparatively efficient single LP runtime. With that, Grails set out to craft the same sonically dense world that their longer albums showcased, while trading singular indulgences for live collaborative interplay.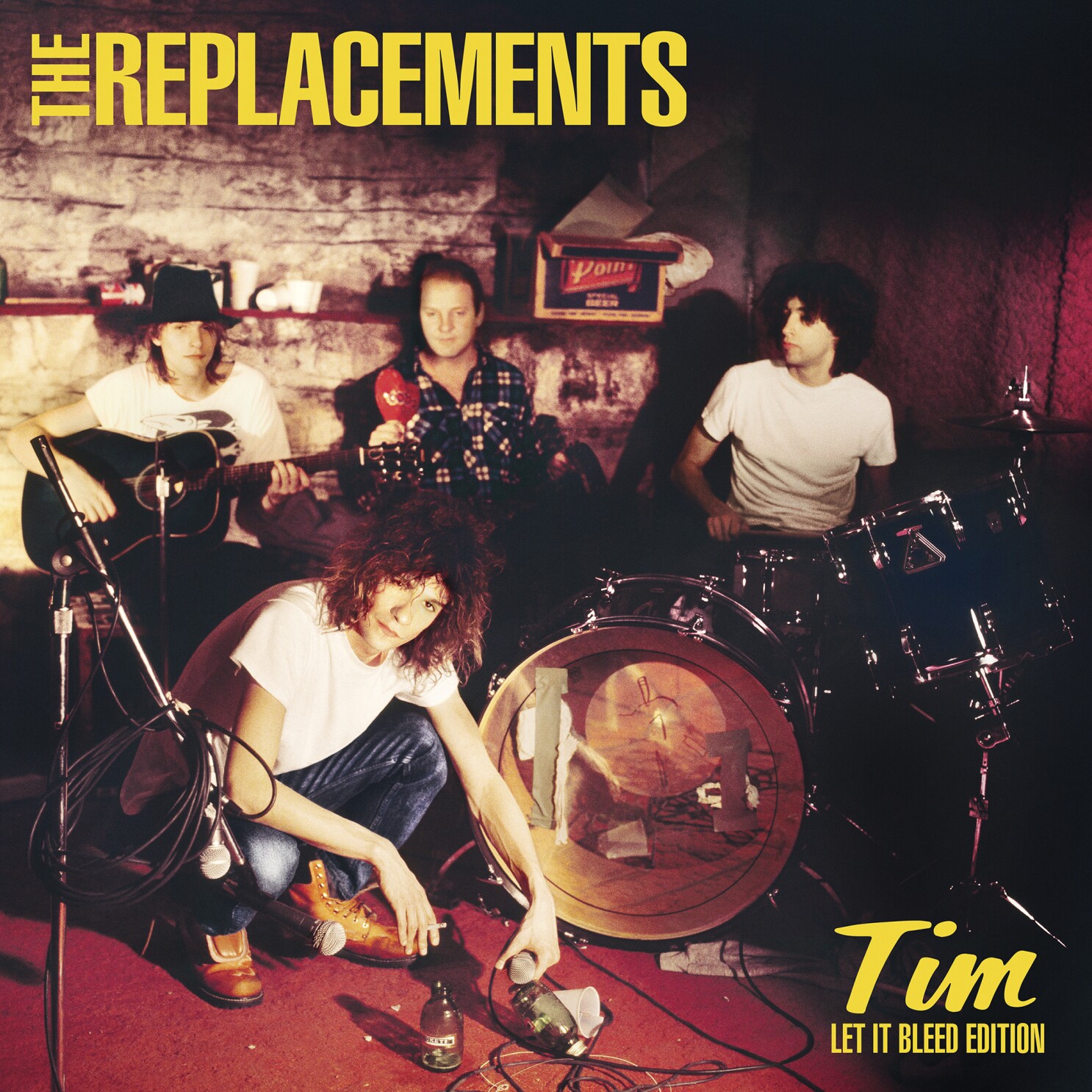 The Replacements – Tim (Let It Bleed Edition) 4xCD+LP (WB)
This box set features The Replacement's classic 1985 Tim album, remixed by Ed Stasium and expanded with previously unreleased studio and live recordings, including an Alex Chilton-produced session plus a complete 1986 concert.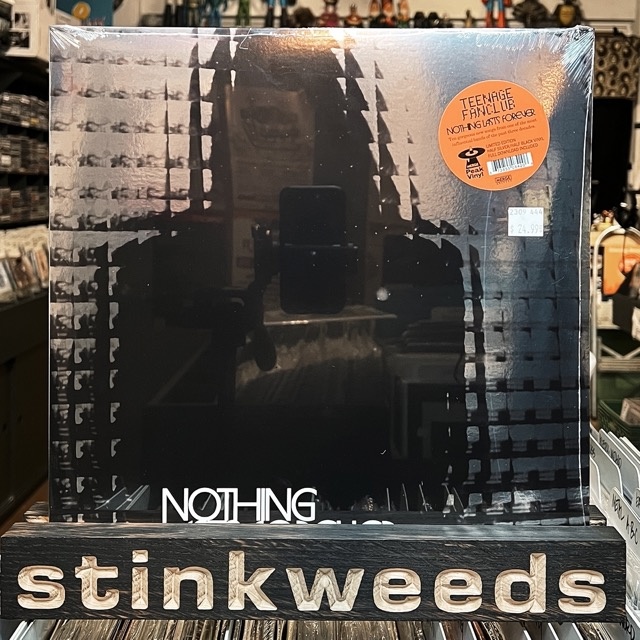 Teenage Fanclub – Nothing Lasts Forever CD/LP+MP3 (Matador)
"Foreign Land" is the opening track on Teenage Fanclub's 2023 studio album, Nothing Lasts Forever. That track - and the rest of this beautifully rich and melodic album - is the sound of a season's end, of the last warm days of the year while nights begin to draw in and thoughts become reflective and more than a little melancholy. While the vocals and the finishing touches on Nothing Lasts Forever were recorded at Raymond McGinley's place in Glasgow, the music was recorded in an intense ten-day period in the bucolic Welsh countryside at Rockfield Studios, near Monmouth, in August 2022. You can hear the effect of that environment on the record - it's full of soft breeze, wide skies, beauty, and space. [An indie store exclusive silver & black color vinyl pressing is available.]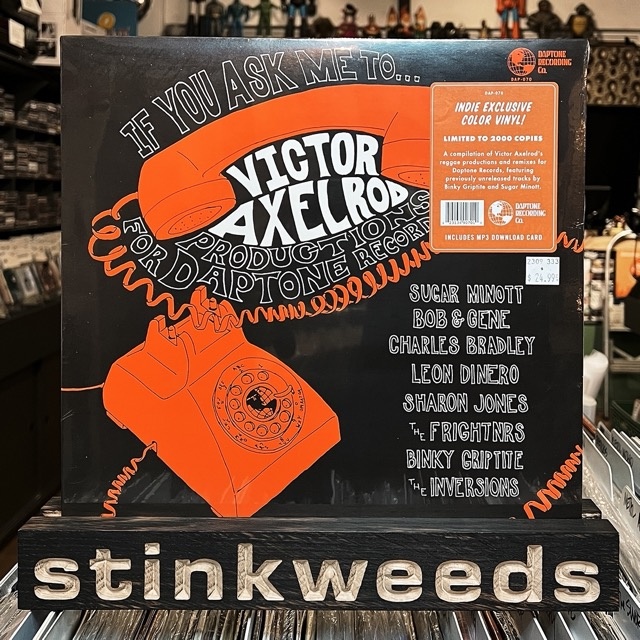 Victor Axelrod – If You Ask Me To... LP+MP3 (Yep Roc)
If you're a fan of Daptone Records, chances are you've read or heard the name Victor Axelrod, and even if you haven't, you've heard music from his hand. As a producer, arranger, recording and mixing engineer, and keyboardist, his creativity has extended across more than two decades of the label's releases, even dating to its prehistory with Desco Records. Featuring previously unreleased tracks by Sugar Minott and Binky Griptite, If You Ask Me To (the first LP under his name for the label) is a collection of singles released 2007-2023. [An indie store exclusive translucent red w/ black swirl color vinyl pressing is available. CD version due September 29.]


The B-52's – Time Capsule: Songs For A Future Generation [Reissue/1998] 2xLP (WB)
Includes: "Rock Lobster", "Love Shack", "Roam", "Private Idaho" and many more. [A limited-edition indie store exclusive colorway is available.]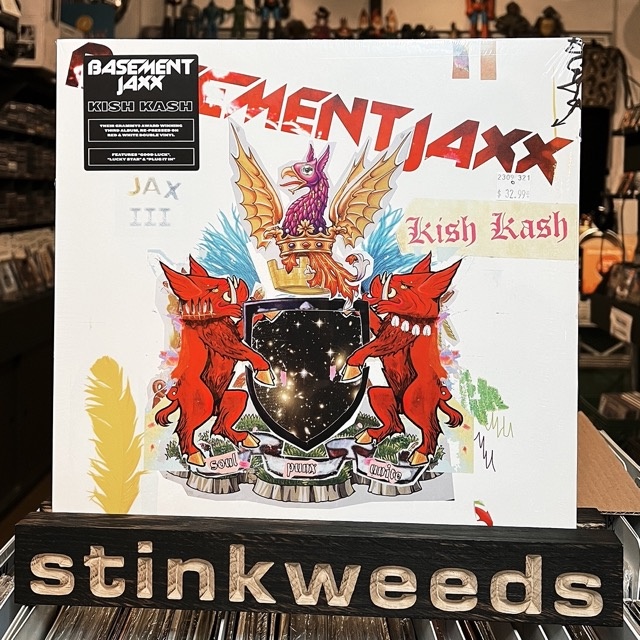 Basement Jaxx – Kish Kash [Reissue/2004] 2xLP (XL Recordings)
Limited double red and white color vinyl pressing. The third Basement Jaxx album Kish Kash features an array of stellar guest vocalists including punk icon Siouxsie Sioux on the title track, London grime superstar Dizzee Rascal on "Lucky Star", the mighty pipes of rock 'n' soul diva Lisa Kekaula (of L.A."s The Bellrays) on "Good Luck" and rounds off with the mellow tones of Me'Shell NdegéOcello. Released in 2004, the album subsequently won the inaugural Grammy award for Best Dance/Electronic Album and was nominated for the UK's prestigious Mercury Prize.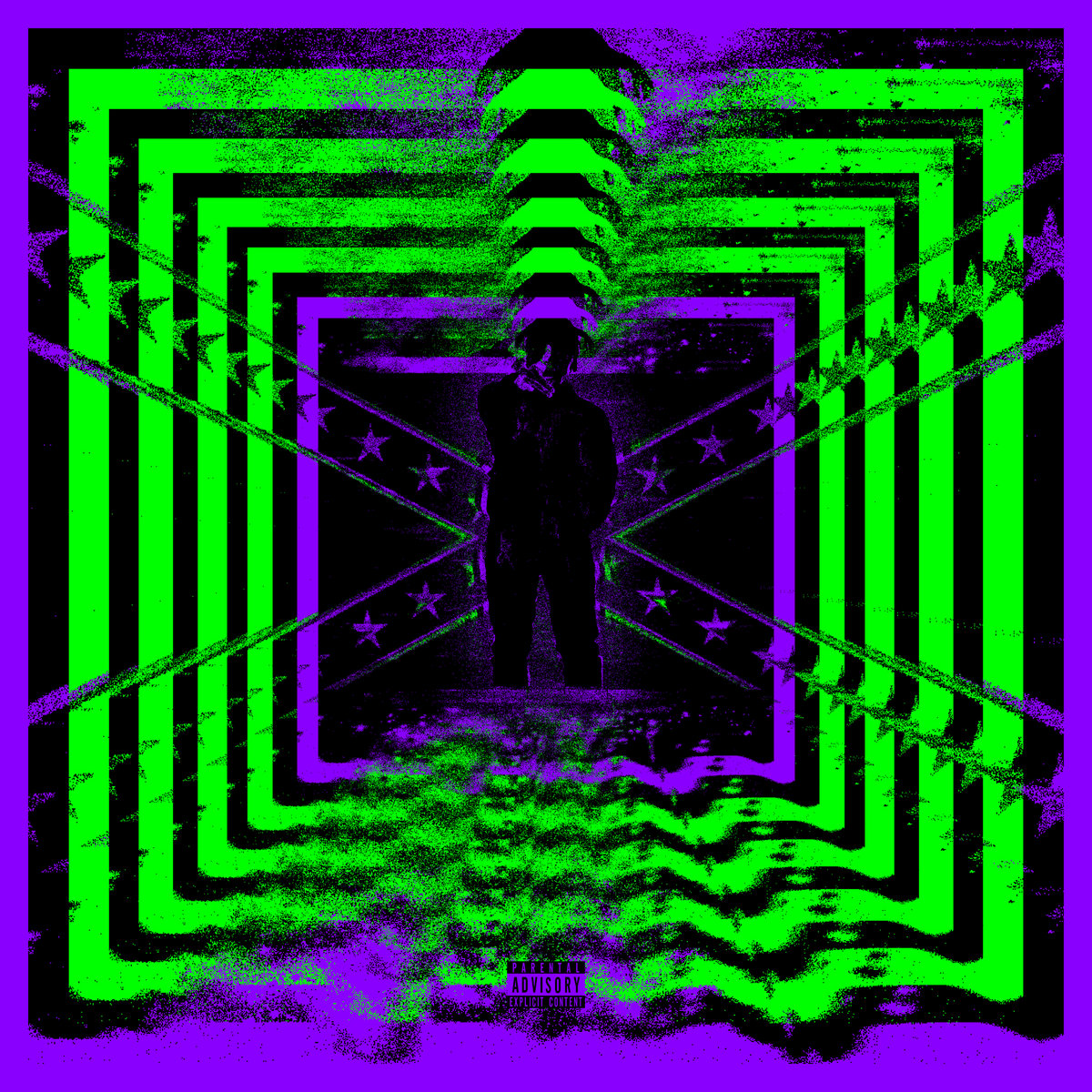 Denzel Curry – 32 Zel [Reissue/2015] 12" (Loma Vista)
Limited neon yellow color vinyl pressing of the double EP from Denzel Curry's catalog through Loma Vista/Concord. Originally released in 2015, it features the RIAA gold-certified track "Ultimate".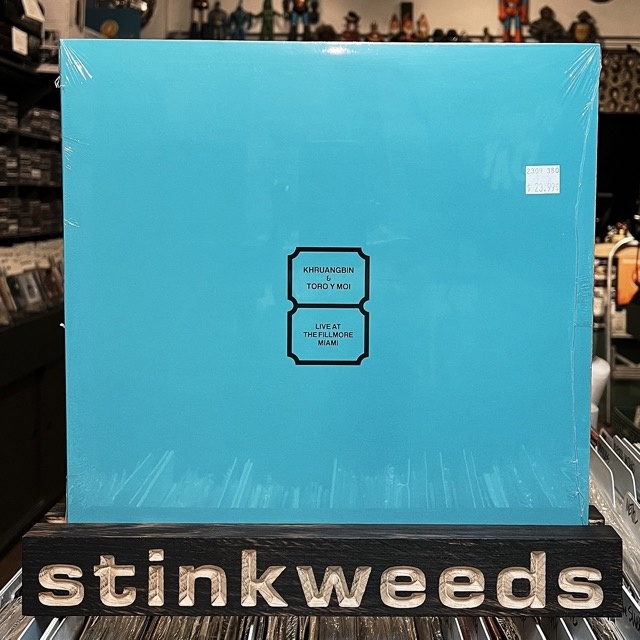 Khruangbin / Toro Y Moi – Live At The Fillmore Miami LP (Dead Oceans)
It's only fitting that Khruangbin's first-ever official live releases would be albums paired with their tour mates: artists whose music they love and admire, friends who've become family along the way. Khruangbin's series of live LPs traces just one small slice of the band's flight plan through the years: it's a taste of some of their most beloved cities, stages and nights. Each release comes with a limited-edition unique album cover exclusive for the recording's home turf, just a little something extra for the fans that bring a little something extra. Most of all, this series ignites both sides of the band's magic: the warm, prismatic feeling of their albums and the bewitching energy of their performances.
Woods - Perennial CD/LP (Woodsist)
Formed in Brooklyn in 2004, Woods have matured into a true independent institution, above and below the root, reliably emerging every few years with new music that grows towards the latest sky. Operating the Woodsist label since 2006 and curating the beloved homespun Woodsist Festival for the musical universe they've built, Perennial is the sound of a band on the edge of their 20th anniversary and still finding bold new ways to sound like (and challenge) themselves. Perennial grew from a bed of guitar / keyboard / drum loops by Woods head-in-chief Jeremy Earl, a form of winter night meditation that evolved into an unexplored mode of collaborative songwriting. With Earl's starting points, he and bandmates Jarvis Taveniere and John Andrews convened, first at Earl's house in New York, then at Panoramic House studio in Stinson Beach, California, site of sessions for 2020's Strange To Explain. With a view of the sparkling Pacific and tape rolling, they began to build, jamming over the loops, switching instruments, and developing a few dozen building blocks.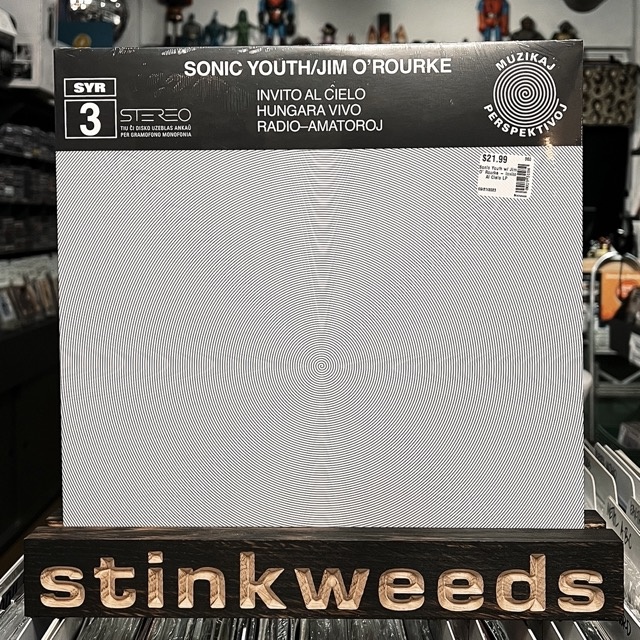 Sonic Youth with Jim O' Rourke - Invito Al Cielo LP [Reissue/1998] (Sonic Youth Records)
FINALLY BACK IN PRINT - The third SYR release documents Sonic Youth's first collaboration with Jim O'Rourke. This sharp Esparanto-addled 'Muzikaj Perspektivoj'-series edition contains 3 new songs, and 50+ minutes of music.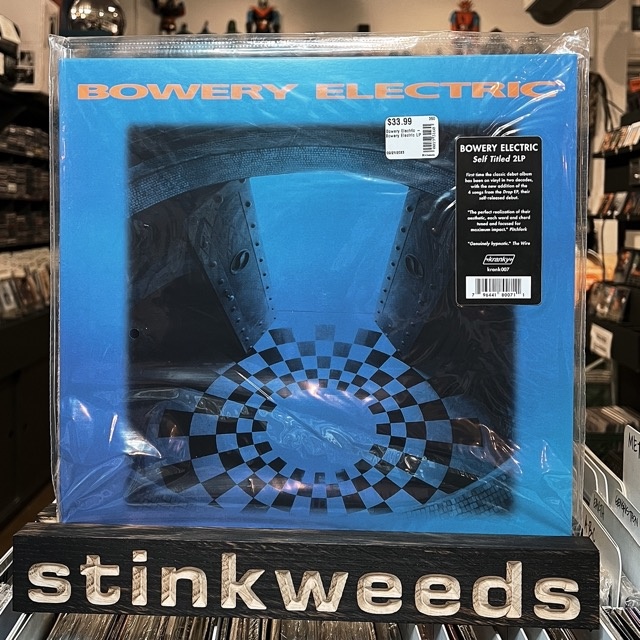 Bowery Electric - Bowery Electric LP [Reissue/1995] (Kranky)
The debut album from New York City's Bowery Electric was released by Kranky in late summer 1995 after they came to the label's attention via their self-released 2x7-inch Drop EP from the year previous. The first in a trio of albums released by the core duo of Lawrence Chandler and Martha Schwendener finds them in their most raw form. This new double LP version restores the track "Deep Sky Objects" to the original running order of the album as it was left off of the original single LP version due to side length restraints. This is the first time this album has been available on vinyl in almost two decades, and the first time the Drop EP has been available in any format since original release in 1994. At the same time, Kranky is making the CD version available once again for the first time in many years, with the Drop EP tracks also included.

Talib Kweli & Madlib – Liberation 2 2xLP (Nature Sounds)
Liberation 2 is a 2023 studio album from hip-hop musicians Talib Kweli and Madlib, a sequel to their 2007 release Liberation.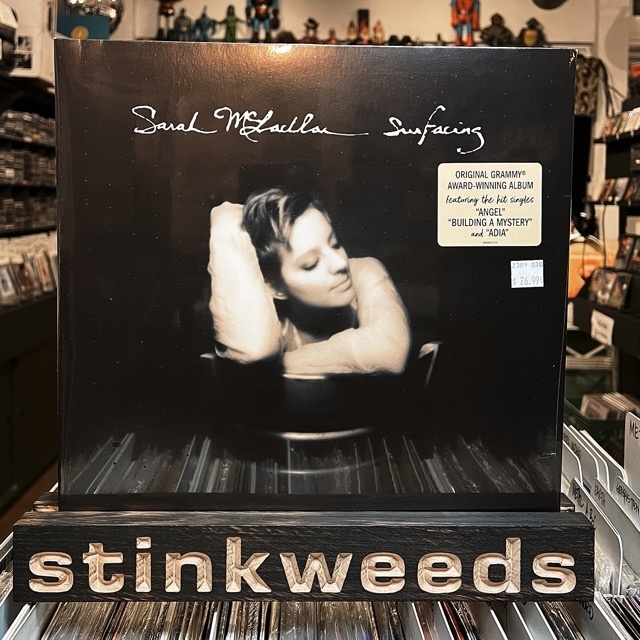 Sarah McLachlan – Surfacing [Reissue/1997] LP (Sony Legacy)
Surfacing is the fourth studio album by Canadian singer-songwriter Sarah McLachlan. Released in July 1997 to coincide with the start of her Lilith Fair tour, the album became an iconic piece of McLachlan's discography. This award-winning album includes the hits "Angel", "Adia" and "Building A Mystery".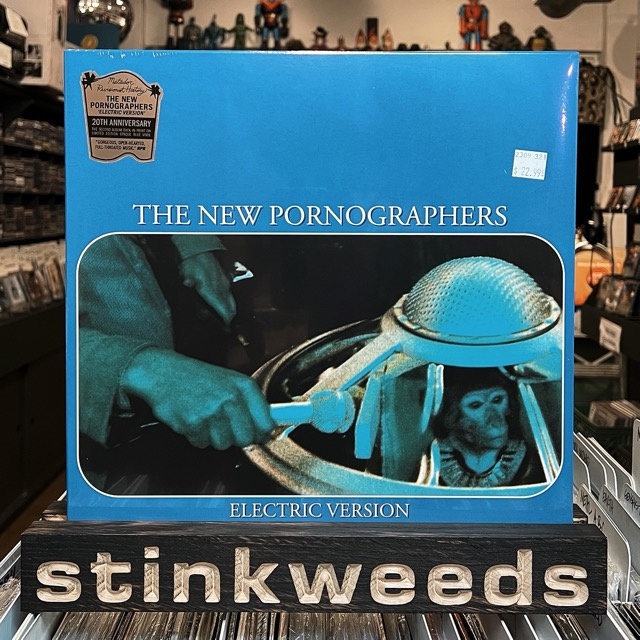 The New Pornographers – Electric Version [Reissue/2003] LP+MP3 (Matador)
20th anniversary of The New Pornographers' second full-length, Electric Version (2003), pressed on limited-edition opaque blue vinyl.


Pot Valiant – Never Return 2xLP (Numero)
Loitering on the same Berkeley streets that birthed Green Day, Operation Ivy, and Crimpshrine, Pot Valiant (aka Vagrants) developed their own style of Gilmangaze in the early '90s. Compiled here are the band's Lookout and Sunny Sindicut 7"s, Transaudio LP, comp tracks, and three previously unissued songs. Remastered from the original tapes, this 2xLP package is housed in a tip-on gatefold sleeve and includes a 20-page booklet crammed with notes, flyers, and photos of this staple of outsider emo. [A limited-edition orange colorway is available.]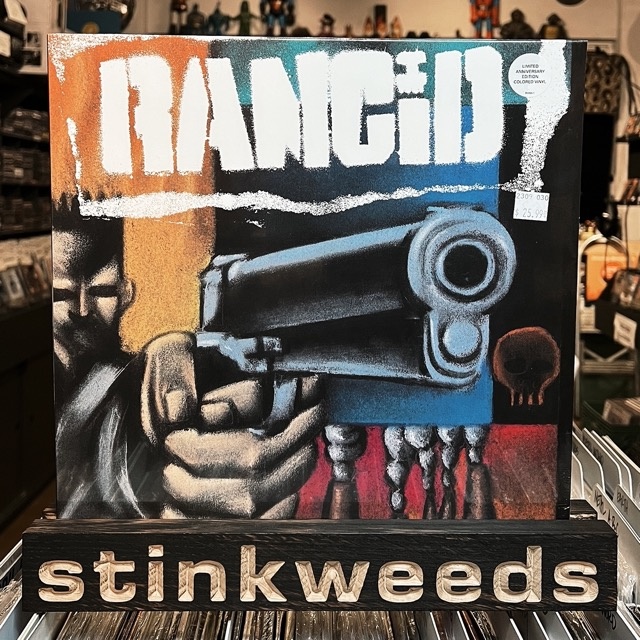 Rancid – Rancid [Reissue/1993] LP (Epitaph)
White w/ black splatter. This is where it all starts. Without any reminiscing about their former band Operation Ivy, Matt Freeman (bass) and Tim Armstrong (guitar/vocals) blast through their debut without any hints of ska or blatant Clash plagiarizing. On the contrary, Rancid rips through 15 tracks of high-energy punk that's accompanied by heavy bass leads and Armstrong's permanently slurred vocals. And to top it all off, the lyrical content deals with urban blight and the lifestyle of being a public nuisance.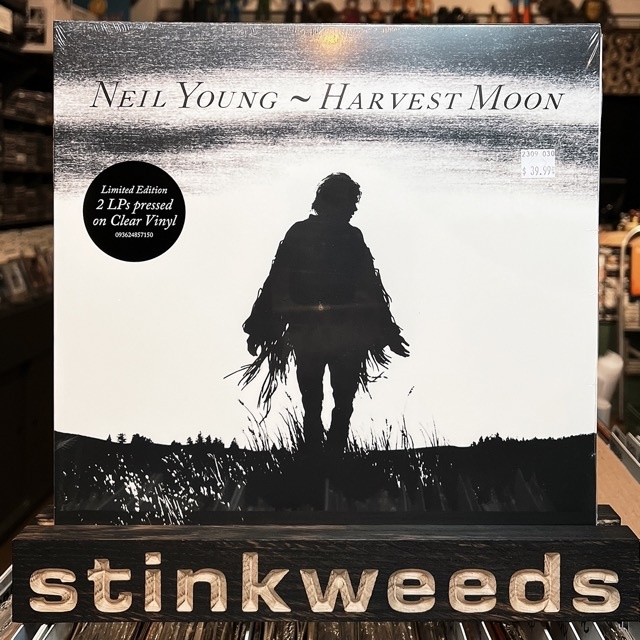 Neil Young - Harvest Moon LP (Reprise)
Limited edition clear LP reissue.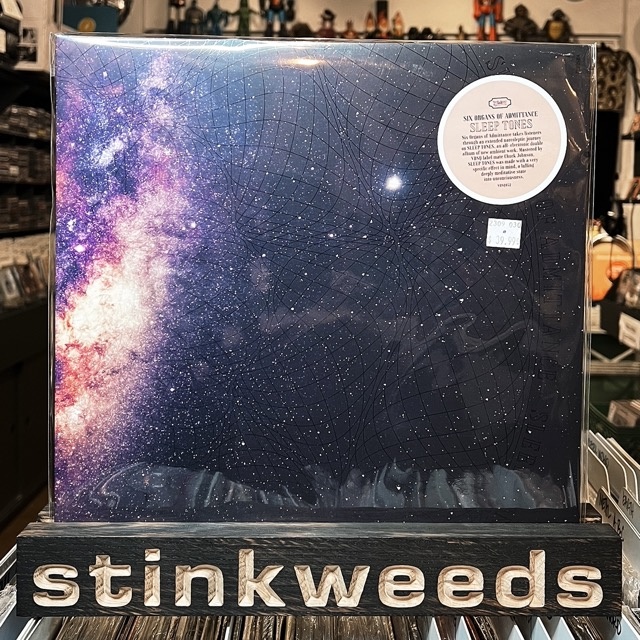 Six Organs Of Admittance - Sleep Tones LP (Vin Du Select Qualit)
Six Organs of Admittance takes listeners through an extended narcoleptic journey on Sleep Tones, an all-electronic double album of new ambient work. Mastered by VDSQ label mate Chuck Johnson, Sleep Tones was made with a specific effect in mind. These new sounds from the Six Organs universe represent an essential creative shift from one of the great guitarists of the 21st century, showcasing his ever-evolving palate. An antidote to modern overload, Sleep Tones provides a welcome stasis. In its physical manifestation, each side of Sleep Tones ends with a locked groove in case of dream state, with no fear of a needle sliding outside the set mood. These sounds lull through speakers and headphones, creating ideal conditions for consciousness drift.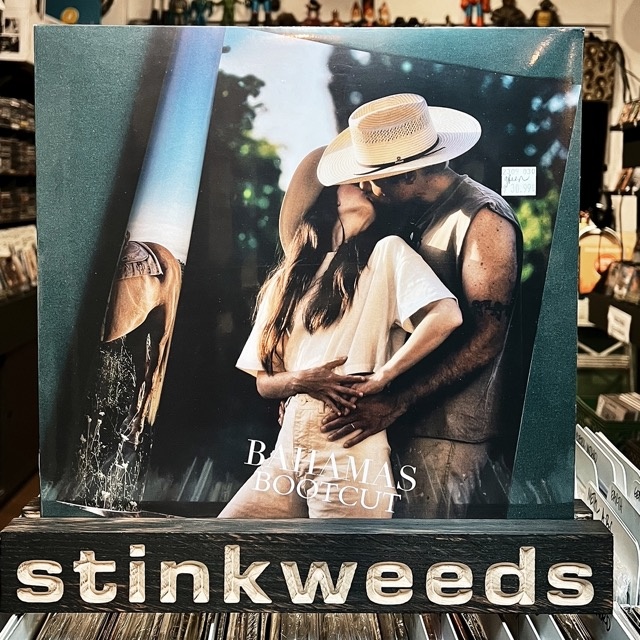 Bahamas - Bootcut LP (Republic)
Bahamas' sixth full-length album, BOOTCUT, sees Afie Jurvanen lean into his (Alt and Old-Time) Country music influences. Produced by Grammy-nominated Robbie Lackritz (Jack Johnson, Peach Pit) and Dan Knobler (Allison Russell), the album features Country legend (and current Eagle) Vince Gill, pedal-steel maestro Russ Pah0l (Kenny Rogers), bassist Dave Roe (Johnny Cash), harmonica player Mickey Raphael (Willie Nelson) and many more.
COMING NEXT WEEK!
WILCO - Cousin CD/LP
ANIMAL COLLECTIVE - Isn't It Now CD/LP
BLONDE REDHEAD - Sit Down For Dinner CD/LP
MODEST MOUSE - Lonesome Crowded West Picture Disc
JASON ISBELL - Southeastern LP reissue
JORJA SMITH - Falling Or Flying CD/LP
ONEOHTRIX POINT NEVER - Never Again CD/LP
CHARLIE CROCKETT - Live From The Ryman CD/LP
PHAROAH SANDERS - Pharoah CD
MOLLY BURCH - Daydreamer CD/LP
CHERRY GLAZERR - I Don't Want You Anymore CD/LP
DUSTER - Stratosphere CD/LP reissue
JESUS LIZARD - Goat LP reissue
SLOWPULP - Yard CD/LP
TV ON THE RADIO - Return To Cookie Mountain LP reissue
SAY SHE SHE - Silver CD/LP
DOPE LEMON - Kimosake LP
GREEN DAY - Dookie LP reissue
STEELY DAN - Aja LP reissue
PEGGY GOU - Nanana 12'
JONI MITCHELL - Court and Spark LP reissue
JONI MITCHELL - Ladies Of The Canyon LP reissue